This journal has ceased publication.
Vol. 2, No. 1
A Letter from Ken Kollman, Director of the International Institute
by Dal Yong Jin
Since the mid-1990s, the Korean Wave has become a global sensation.
by Jesse Hoffnung-Garskof
The origins of area, foreign language, and international studies centers on campuses in the United States stem from an "elite consensus" in the late 1950s that international expertise was an important condition for successful foreign policy, including diplomacy, military engagements, and espionage. This consensus has since been shattered, with the result that this unique system of federal funding for the projects to which most of us have dedicated our professional lives is imperiled. The alternative to a policy establishment that is informed about the world might be a policy establishment that is dangerously ignorant.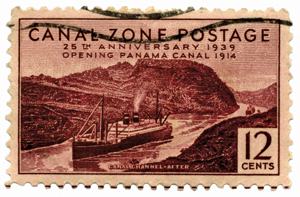 by Jessica Zychowicz
On February 21, 2012 a group of young women in the Russian punk band called Pussy Riot (PR), with colorful stockings pulled over their heads, staged an impromptu performance at the altar of Moscow's Christ the Savior Cathedral. Their show was far from orthodox by punk standards: they were lip synching, they didn't break or burn anything, and they were wearing dresses that could only be described as, well, pretty. The band was arrested after the performance, and the ordeal of the three jailed band members has drawn worldwide attention to the incident and to the social injustices they sang about in their "punk prayer" in which they yelled for the Virgin Mary to chase away Putin. After nearly half a year on trial, the three women who were taken into custody: Maria Alyokhina, 24; Yekaterina Samutsevich, 30; and Nadezhda Tolokonnikova, 23, were sentenced by Russia's Superior Court on August 17th to two years in prison for "hooliganism motivated by religious hatred." Prosecuting lawyers had pushed for three years. They could have gotten seven.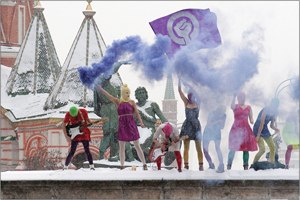 by Yuen Yuen Ang
Contemporary China is a land of contradictions—
a jarring mixture of communism and capitalism, urban and rural, traditional and modern. Contradictions are apparent in the behavior of her local states and bureaucracies, a massive hierarchy of about 50 million personnel (five times the entire population of Michigan), extending from Beijing through provinces, cities, counties, and townships. As a recent report from the Southern Daily, based in Guangdong, highlighted, "On the one hand, local governments used a variety of preferential policies to attract investments and capital; but, on the other hand, high barriers to entry, onerous licensing requirements, and messy procedures make things difficult for firms" (Southern Daily, March 29, 2012).
Is the local state in China developmental (growth-enhancing) or predatory (extractive and growth-impeding)? Or is it both? How can we understand the paradoxical economic role of the state in local China?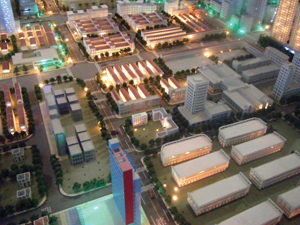 by Masahito Jimbo
When you think of Japanese culture, what comes to mind? The food, such as sushi? The tradition, such as kimono and kabuki? The classic movies by Akira Kurosawa and Yasujiro Ozu?
How about anime and manga? "Manga," or Japanese comics, and "anime," or TV and movies based on manga characters, have been catching Americans' attention 
for a while.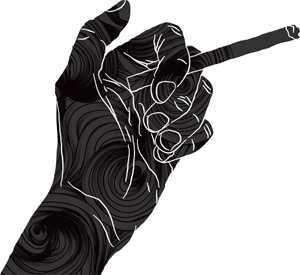 Top of page