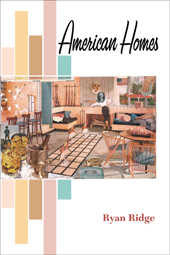 American Homes
Skip other details (including permanent urls, DOI, citation information)
Series: 21st Century Prose
: Ann Arbor, MI: University of Michigan Press, 2015.
Permissions: This work is protected by copyright and may be linked to without seeking permission. Permission must be received for subsequent distribution in print or electronically. Please contact mpub-help@umich.edu for more information.
For more information, read Michigan Publishing's access and usage policy.
Part III (anatomy)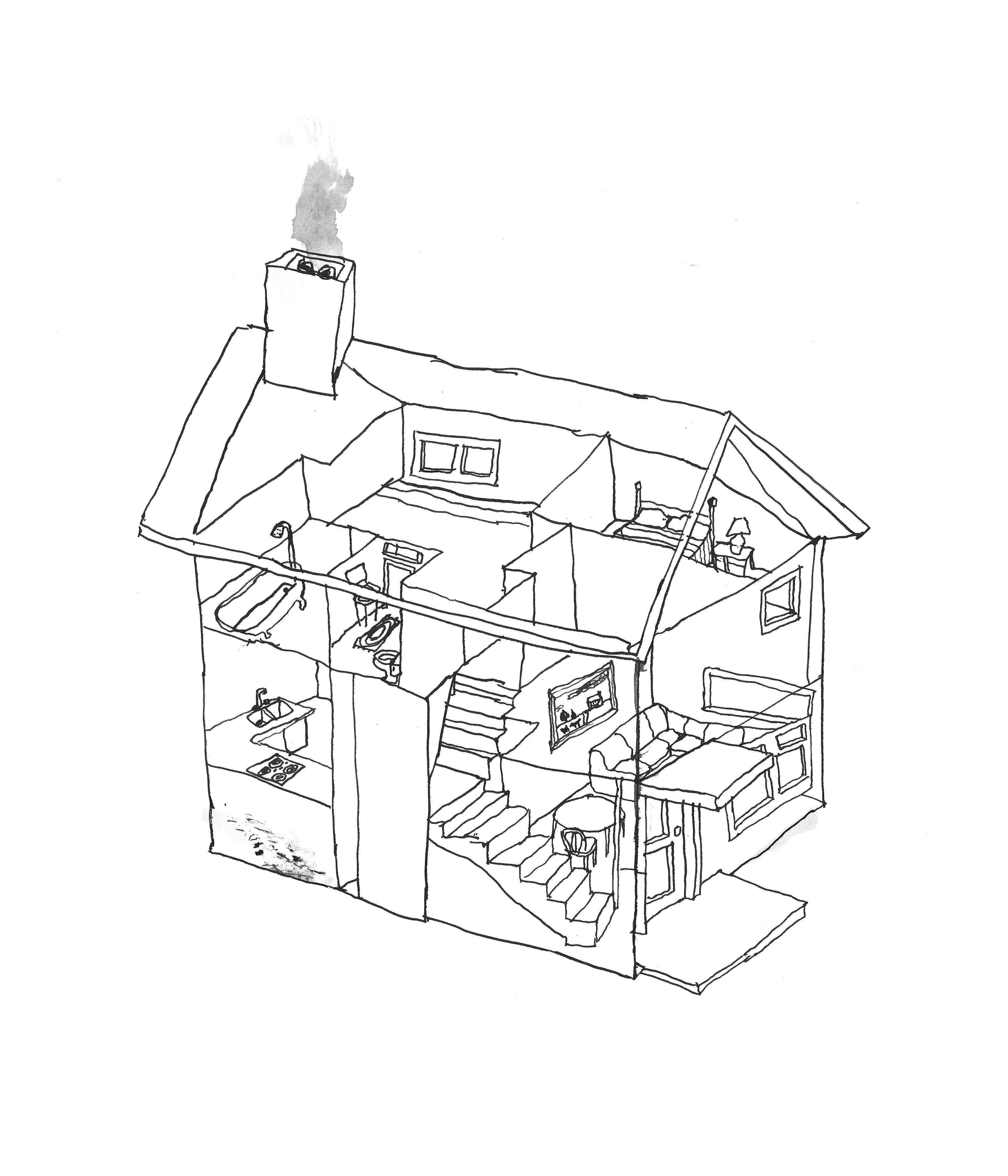 American Homes is a book. American Homes is an idea. American Homes is a book of ideas. American Homes is just beginning. American Homes is about to end. American Homes is the foundation of all unions. American Homes is the soundtrack to our American lives. American Homes is the disinclination of individual states to yield power to the federal government. American Homes is powerlessness. American Homes is slow evolution. American Homes is not just black and white. American Homes is great for families. American Homes is better for business. American Homes is targeted at affluent women with a flair for the unconventional. American Homes is aimed at men who are comfortable with their feelings about their feelings. American Homes is feeling much better. American Homes is never worse. American Homes is an obstacle course. American Homes is between shopping centers and the skeletons of factories. American Homes is distinctly American. American Homes is illegal in Iran. American Homes is taking narcotics. American Homes is living in Tucson. American Homes is dying in Florida. American Homes is internationally known. American Homes is home movies about home movies. American Homes is a technical fact. American Homes is saving coupons and the world. American Homes is very lucky to have you. American Homes is difficult to forget.
DOOROGRAPHICAL DIVISIONS
FRONT DOOR—BACK DOOR—SIDE DOOR—GARAGE DOOR—PATIO DOORS—FRENCH DOOR—STORM DOORS—SCREEN DOORS—CELLAR DOOR—PET DOORS—VARIOUS INTERIOR DOORS—ATTIC DOOR—BASEMENT DOOR—BATHROOM DOORS—BEDROOM DOORS—CABINET DOORS—CLOSET DOORS—FALLOUT SHELTER DOOR—TRAPDOOR—DOORS ON FILM—DOORBELL
To get a better handle on Doors, let us begin by approaching them in their various forms.
Things to consider:
Open Doors are invitations.
Locked Doors often dabble in the occult.
Keys are the keys to proper operation.
Sometimes opportunity knocks. Other times it rings the Doorbell.
A Door is not a Door when Ajar.
Knob placement.
DOORS ON FILM
Sliding Doors
The Door in the Floor
The Seventh Door
The Golden Door
Behind the Green Door
The Doors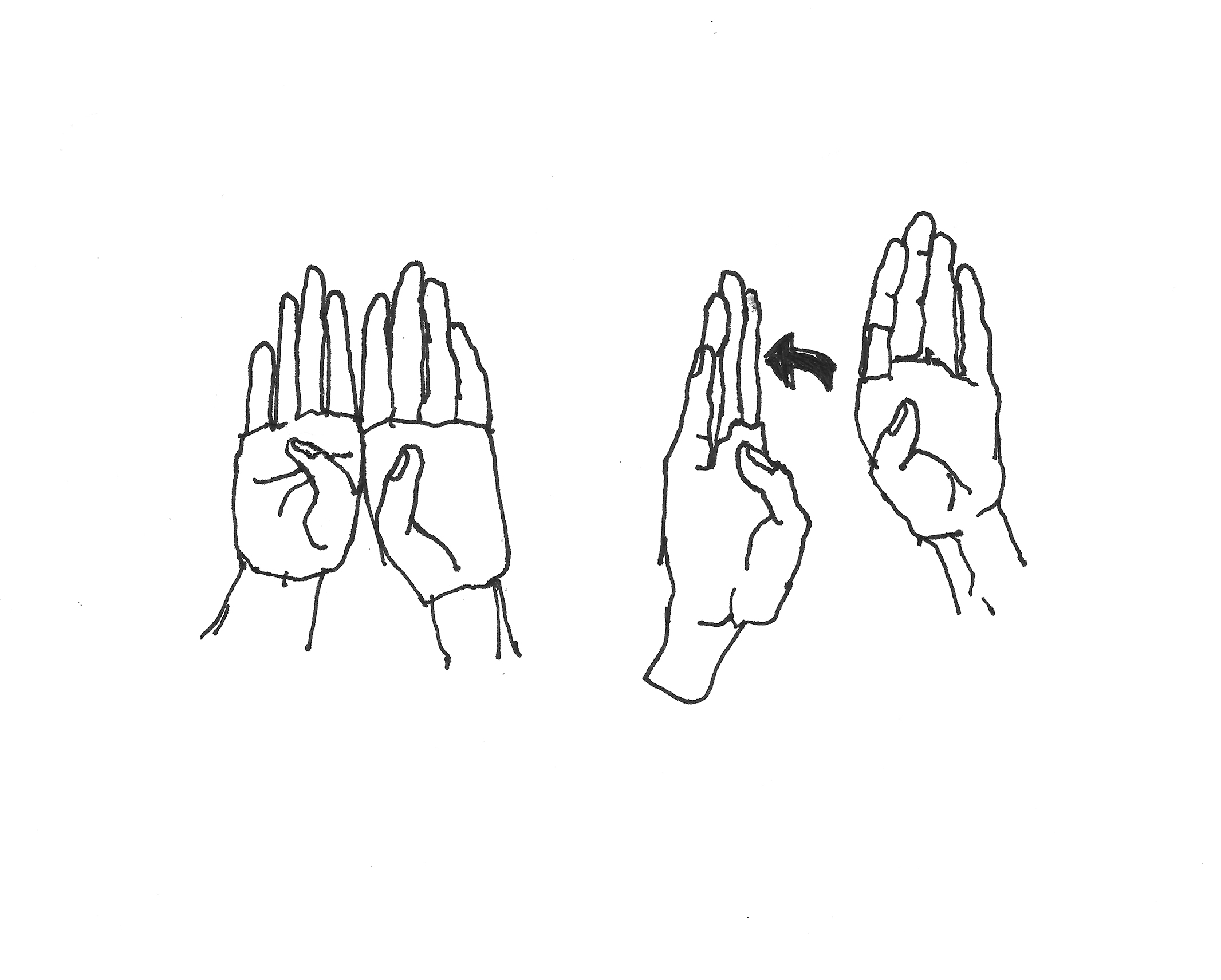 Figure 4 Open Sign: Open Door in American Sign Language
DOORBELL
Necessitated by centuries of sore knuckles, the Doorbell (AKA "Home Larynx") is a magical, melodic button, located around the summit of the (front) Doorknob. If pushed properly, the Doorbell will conjure cryogenic housewives from Benzo dreams. If pushed repeatedly, angry septuagenarians may emerge with golf clubs. If a Doorbell rings and no one is home, a tree falling in a forest makes a beautiful sound.
WINDOW TYPES
AWNING—BAY—BOW—CASEMENT—DORMER—
DOUBLE HUNG—EGRESS—FIXED—FRENCH—HOPPER—
JALOUSIE—PICTURE—REPLACEMENT—
SINGLE HUNG—SKYLIGHTS—TRANSOM—
VARIOUS WINDOW ENHANCING DEVICES—
AWNINGS—BLINDS—CONCERNING CURTAINS—
SCREENS—WINDOW SILLS—
FRAMES—ADDENDUM­­—THE QUESTION
Before discussing the different varieties of Windows and their various accouterments, it should be noted that we typically do not look at the Windows in our American Homes—we look through them, beyond them, everywhere but at them. This is in spite of their aesthetic beauty. This is a testament to their functionality. This is also a sadness. Take a moment today and examine one of your Windows. What is it that you see? Smudges, fingerprints, watermarks, bullet holes? Look closer. In the right light, you might see yourself.
Things to consider:
Windows are one of the central differences between American Homes and American Prisons.
Broken windows are referred to as "Windowers."
When American Homes are anthropomorphized in children's books, Windows are generally depicted as eyes.
The word Window is derived from the Nordic word "vindauga," which literally means "Wind Eye."
When a redneck says "Window," it sounds like he's saying: "Wind Door," which actually sounds more accurate.
Open Windows are invitations to the wind.
BLINDS (A–Z)
Ambition
Brise Soleil 
Contour Drawings
Dates
Everest
Faux Wood
Gary Davis
Honeycomb
Illusion
Justice
Keri Hilson
Louvers
Minis
Night
Obsession
Persians
Quips
Rollers
Schools
Trust
Umpires
Venetians
Willie McTell
XML Schemas
Youth
Zebras
AWAYWARD FUNCTIONS
ROOFS—CHIMNEYS—GUTTERS—FURNACES—FIREPLACES
The Awayward Functions take unwanted things away from an American Home.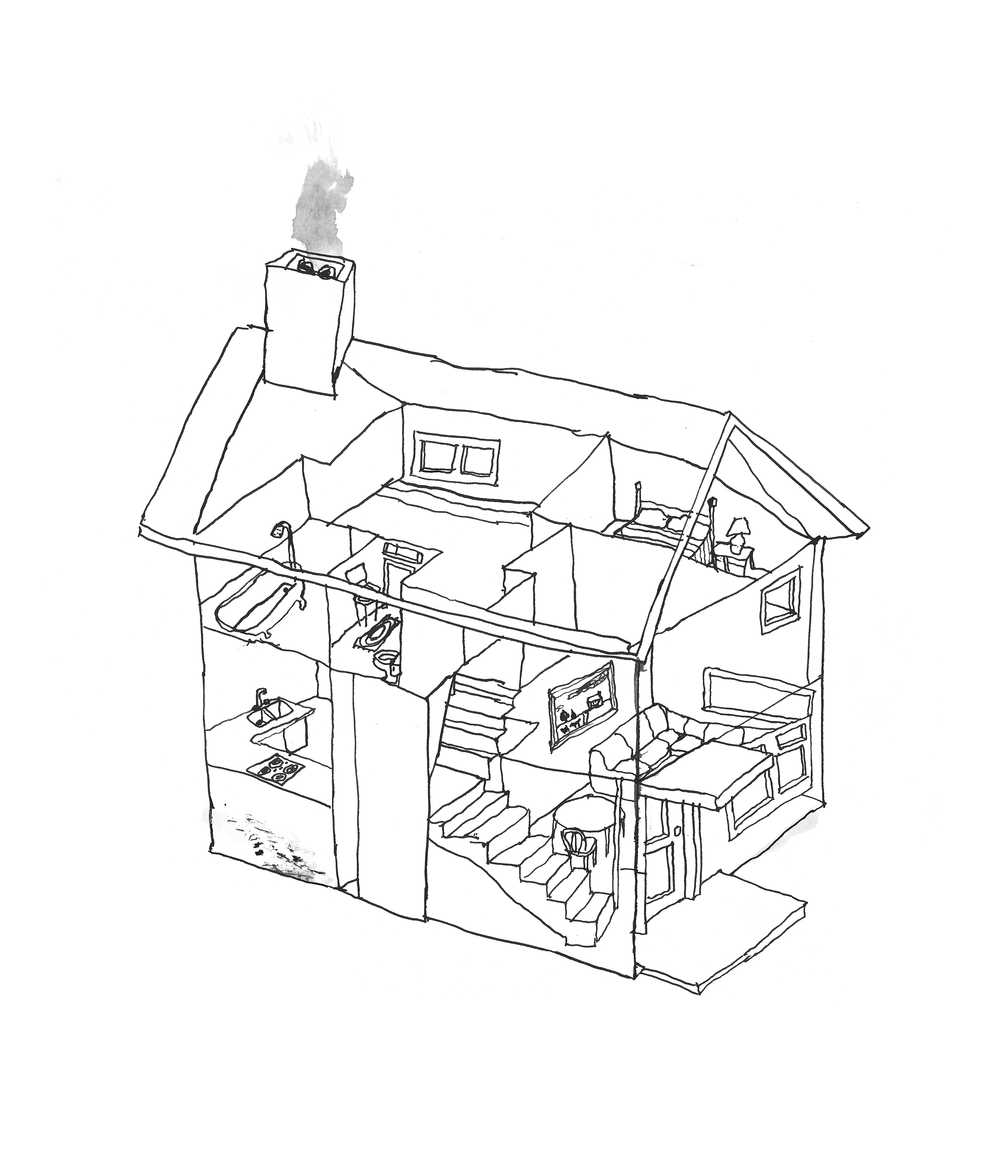 Figure 9 No Place Like Home: The Anatomy of an American Home
ROOFS
Roofs—flat or slanted—wooden and enchanted—slats, converging at an American Home's summit. Often shingled and frequently festooned by various ornaments: antennas, Christmas lights, Chimneys, Virgin Mary statues, weathervanes, and satellite receptacles, Roofs act as industrial-strength prophylactics, defending the dwelling from various airborne toxins (e.g., Angel Tears, Swine Flu Vomit, Nuclear Winter Dust, etc.), as well as a multitude of Mother Nature's own lesser-known miscarriages (e.g., Prison Wind, Cloud Quakes, etc.). Roofs (also referred to as "Mortgage Helmets") are magnets for alcoholic stepfathers, as well as the Working Poor. In 2002, Forbes Magazine named Roofs "The Absolute Worst Place to Earn a Living." This perhaps due to their precarious distance from the ground, as well as their heated relationship with the Sun. Roofs tend to be accompanied by Gutters (See: Gutters). Also: Chimneys (See: Chimneys). If a person is having an outstanding time at a Dance Party (See: Domestic Festivities) they may hoist both arms in the air and say: "Raise the Roof!", which means that person anticipates having an even more outstanding time in the near future. There is a certain variety of exhibitionist who enjoys having sex on Roofs. These people are called "Roofies." Roofs are also the place where Santa Claus parks his sleigh in children's imaginations.
CHIMNEYS
Chimneys most notably are the way in which American Homes send secret messages to other American Homes via smoke signal. One home may say, "I am a home. My name is 1812 Winchester Street." And another home may respond: "So glad you are. My name is the Ridge Residence. Although we are connected by power-lines, I don't believe we've ever met." Aside from providing home-to-home messaging, Chimneys (AKA "Arson Averters") make it safe for people to set things on fire indoors. The places where people set things on fire indoors are called Fireplaces (See: Fireplaces) and are positioned at the base of Chimneys. Most Chimneys are bald, but some Chimneys wear hats to mask their baldness. These hats are known as Chimney Caps. The empty space inside a Chimney is called a "Flue." The empty space inside a "Flue" is called: "The Sound of One Hand Clapping." If you place your head in an unlit Chimney, you will hear the ashes of American trees discussing the death of the American forest. This is guaranteed.
Frequently Asked Questions Regarding Chimneys
Q: What is the sound of one hand clapping?
A: The sound of a chimney sleeping.
Q: Why do so many chimneys wear caps?
A: To conceal baldness. Also: to keep birds out.
Q: Is it all right to climb inside my chimney?
A: Yes, but one should measure both oneself and one's chimney before proceeding.
Q: Is it wrong to have sex with my chimney?
A: Yes, even if it feels right.
Q: My husband smokes like a chimney. How can I get him to stop?
A: Try cold turkey. Or: jelly beans worked for Ronald Reagan.
GUTTERS
Whether aluminum or galvanized, seamless or flawed, Gutters (AKA "Crap Vessels") do more than seize sky fluids, they also prohibit the home from over-ingesting a plethora of dangerous atmospheric contaminants, including but not limited to: Acid Rain, Purple Rain, and Stray Microbes. Often times Gutters will fill up with leaves and a variety of other tree debris. Hence Gutters must be emptied and sanitized at regular intervals, preferably monthly. "Cleaning the Gutter" is an ancient initiation rite passed down from American fathers to their pre-manly sons. In America, once a boy has climbed a ladder and scraped detritus from the Crap Vessel, that boy is no longer a boy—he is a man. The term "Cleaning the Gutter" is also an American euphemism for a sexual maneuver. And sometimes, when a person possesses a dirty mind, a person with a cleaner mind will say to that person, "Hey Jim, get your mind out of the Gutter!"—which is a strange thing to say if you really think about it, especially if your name isn't Jim.
FURNACES
If Furnaces were removed, as winter weather worsens we would witness American Homeowners shivering in Living Rooms, dialing Thermostats to no avail and exhaling smoke clouds. When communicating with furnace repairmen it should be done with a fiery tongue. A good Furnace is not unlike a good Father. It will project warmth and encourage us to relax.
FIREPLACES
Where there is smoke, there is a Fireplace. A Fireplace is an outdoor heat decoration transposed indoors. The ferocious tiderips of the blue night in the Fireplace bring to an American Home heat that causes logs to pour gray gulfs. Hence the Fireplace is like a person with emphysema or whooping cough. Or, from an aerial perspective, it is a giant straw sucking smolders cloudward. Metaphorically, the Fireplace is glowing sunbirds, phoenixes—rising from the ashes of American forests: smoke / fire / place. If a smoker sits next to a Fireplace, the smell of their cigarette will vanish. If a Fireplace sits next to a Fireplace, call the architect and demand your money back on your American Home.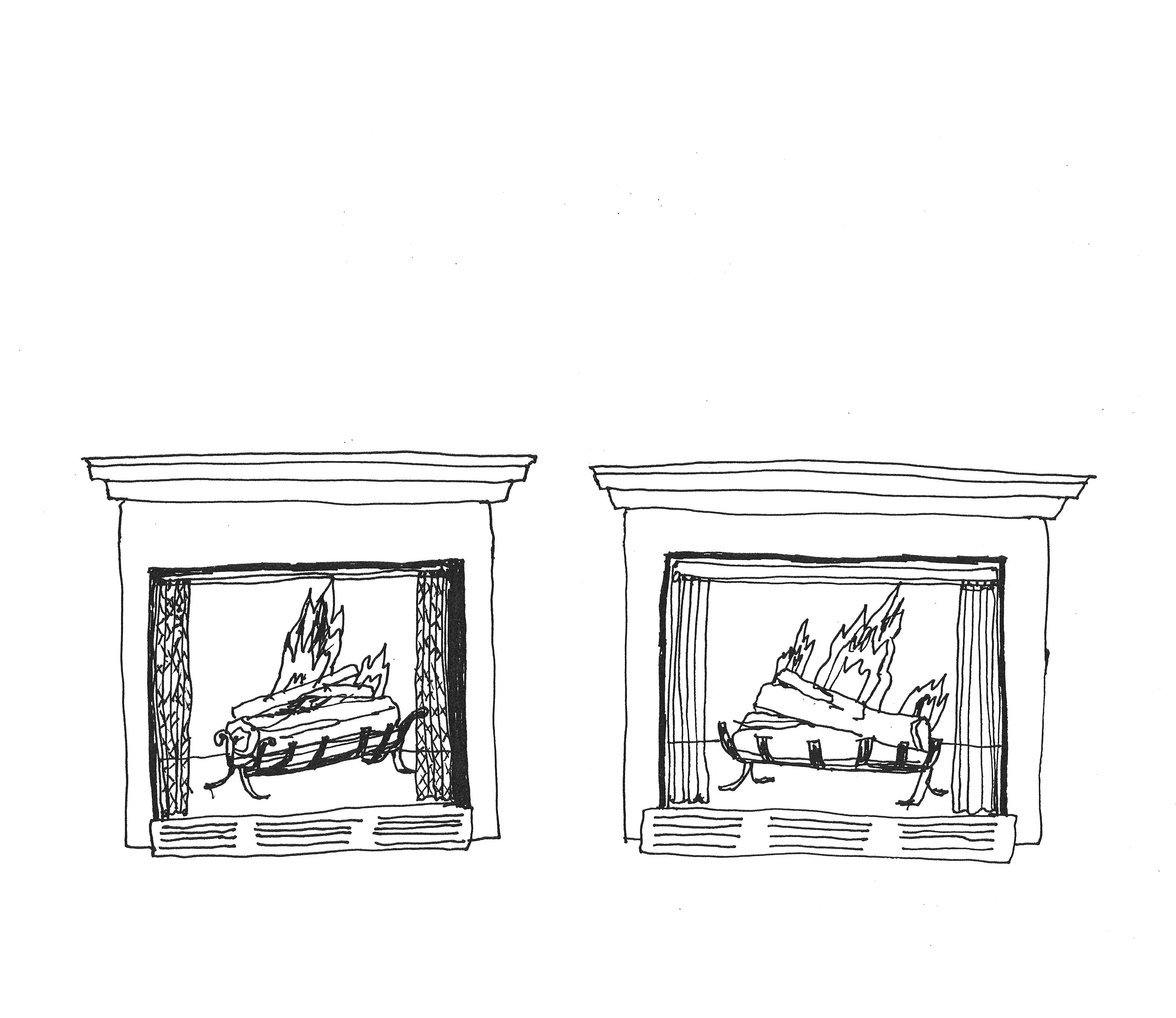 Figure 10 Double Fireplace: Time for a refund!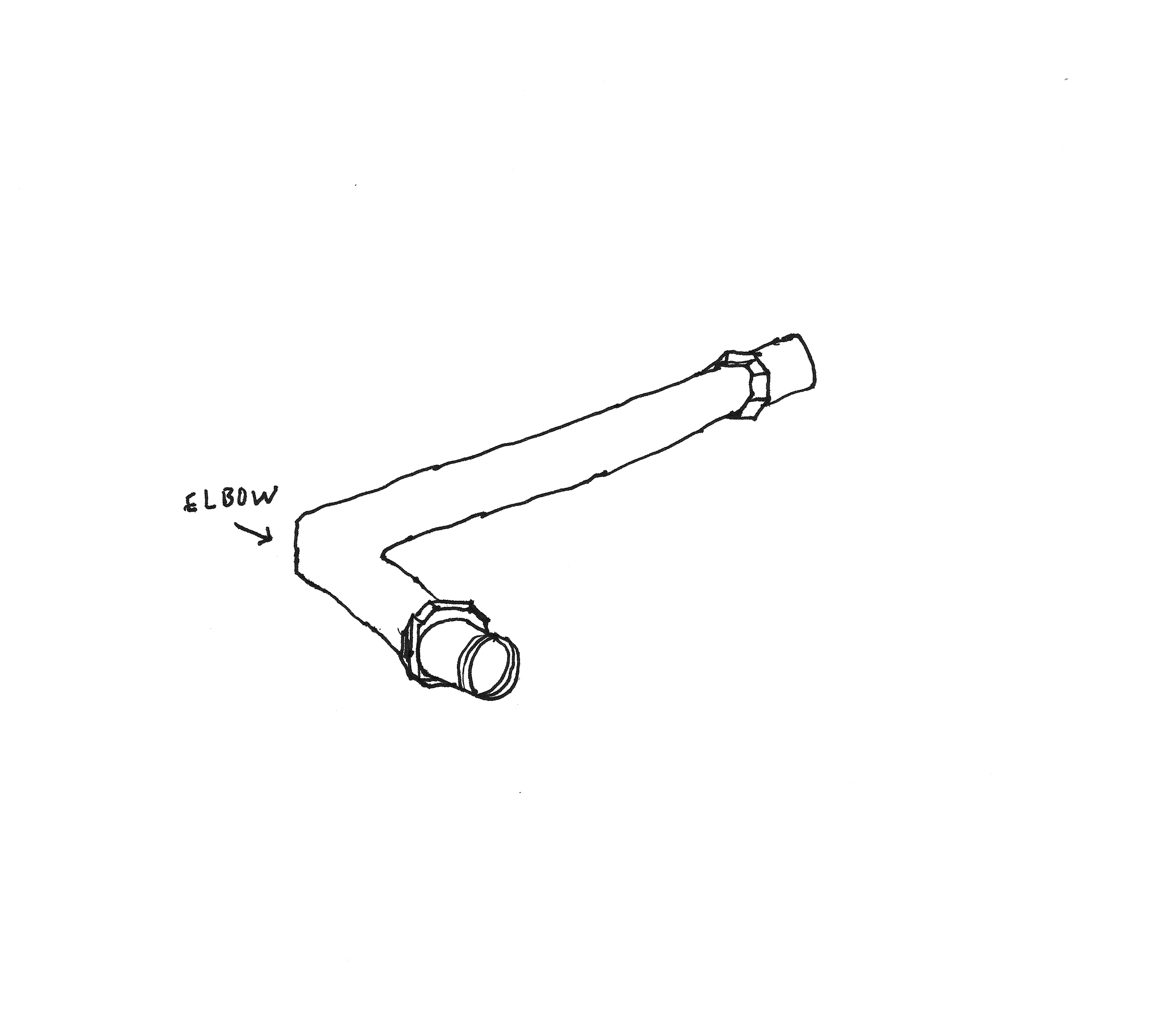 This is not a pipe.
ANOTHER THING CLARENCE SAID
I just remembered another thing Clarence (See: Clarence) said that night on his Front Porch. He said: Many of the founding fathers were Freemasons. I said: I didn't think that was true. I thought only 10% of the men who signed the Constitution were masons. He said: Try more like 33%. Does that number mean anything to you? No, I said. Are you a Freemason? Hell no, he said, and I'm not a founding father, either, but I am a Stairmaster, 13th Step. In terms of secret societies, we are by far the most secretive. Try and find us on the Internet and you'll find nothing, not a thing, but we exist, and we are everywhere. We are like God in our omnipotence and we play our air guitars like motherfucking champions (See below: as above!).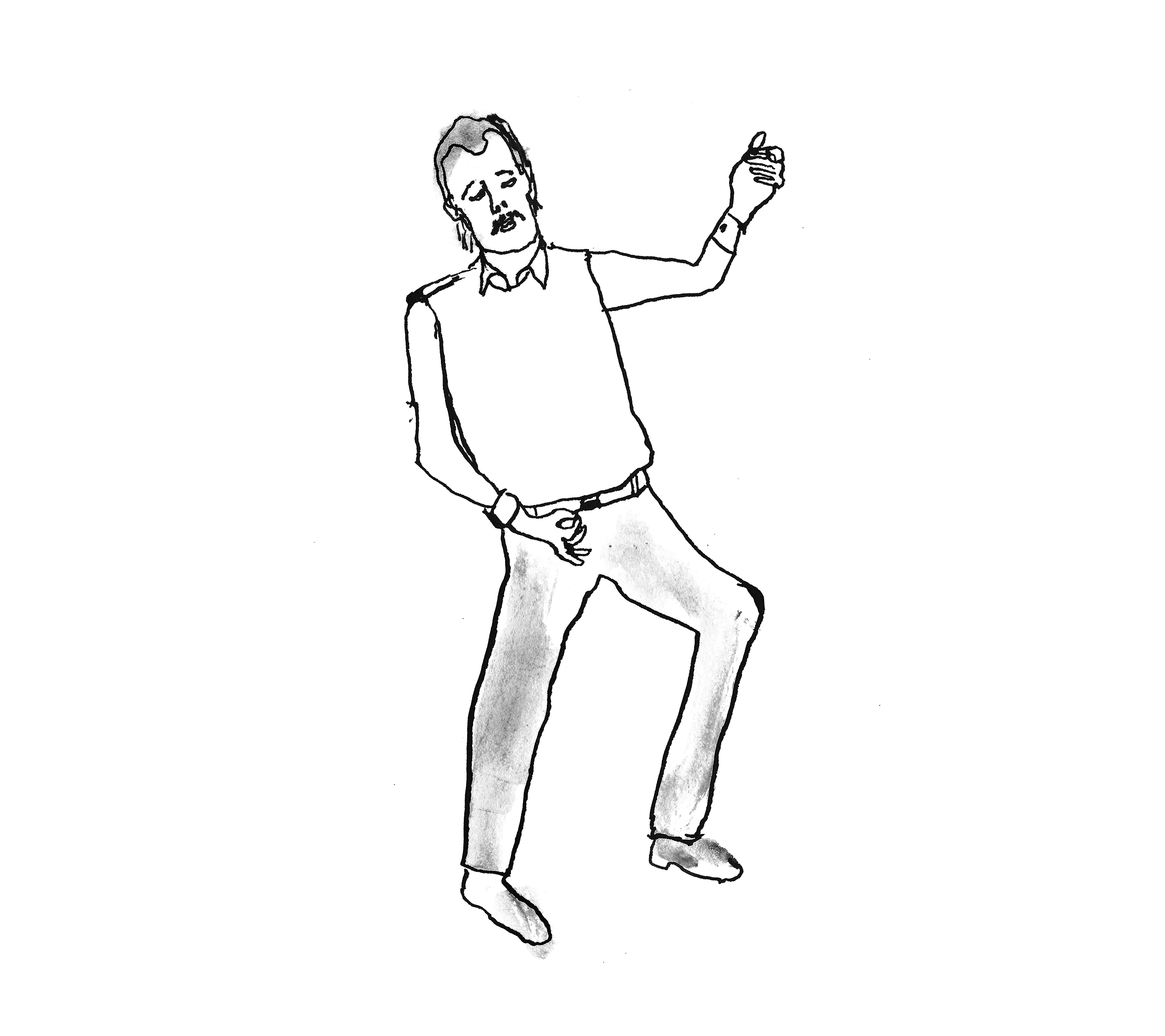 STAIRCASE STUDIES
STAIRWAYS—STAIRMASTERS—BANISTERS—LANDINGS—TWELVE STEPS
There are multiple ways to use Stairs. This is why we call them Stairways. 
DRIVEWAY DESIGNS
THE STRAIGHT & NARROW—THE AMERICAN EVOLUTION—THE TEPEE—THE FIGURE 8—THE HIDDEN DRIVE
Private roads that deliver us to and from our American Homes, Driveways serve as access from American Homes to the rest of the country. Over time, many Driveways—like many Americans—fall apart and break down. Some seek repair. Others remain cracked. Below is an aerial representation of the five most common American Driveway designs, followed by brief expositions.
[Aerial Representation]
Design 1: –––
Design 2: –O
Design 3: /\
Design 4: ∞
Design 5:
Design 1—Illustrates a classic and careful American Driveway style known as "The Straight & Narrow." This simple design incorporates a remarkably straightforward construction and appeals to American Homeowners who uphold the principles of our national Constitution and abide by at least eight of the Ten Commandments—folks who believe that the quickest and most moral way between two points is a straight line.
DOMESTICITY CUBED
WALLS—FLOORS—CEILINGS
WALLS
Mode of room and occupant division, partition. Method of ceiling support. Walls (AKA "Babylon Shields") fortify and defend the dwelling from various scourges and contagions. Not unlike cells in the human body, Walls are the basic building blocks of American Homes. Without Walls, American Homes would assuredly fall. When an American Homeowner places his back against a Wall, he may be suddenly overwhelmed by hopelessness and dread—in which case said Homeowner may turn around and bang his head against said Wall until he feels more optimistic. According to NACSA, these occurrences happen approximately every thirty-seven seconds in the Land of American Homes.
NOTE: Should you ever see strange handwriting on the Walls of your American Home (perhaps the phrase "die pig" written in uncooked bacon), vacate the premises immediately. Either that or take shelter in a secure location (See: Panic Room).
FLOORS
Groundward surface of room. Often wooden, sometimes carpeted or tiled. Where occupants walk and sometimes moonwalk. Also referred to as "Debris Magnets," Floors attract dirt and dust and other household detritus such as food and fingernails and pretty much anything broken or broken-hearted. When an American Homeowner is feeling hilarious, it is customary to drop to the Floor in convulsive laughter. When an American Homeowner is feeling afraid, it is customary to hit the floor. When an American Homeowner is feeling intoxicated it is not uncommon to mistake the Floor for a Bed (See: Beyond Bed Bath & Beyond). On a separate but somewhat related note: Floorganic Chemistry is a discipline within chemistry involving the scientific study of the structure, composition, and cleaning practices of domestic Floors. It is said that Floorganic Chemistry was born in a Chicago basement when Ives W. McGaffey invented the first hand-pumped vacuum cleaner. Other famous Floorganic Chemists include: Archibald Shag (Milwaukee, WI, the Inventor of the Shag Carpet) and Englishman Frederick Walton who designed the first linoleum floor in 1860.
CEILINGS
Upper boundary of a room. Places where occupants stare when they are drunk on drugs or religion (or sometimes just bored). Also referred to as "Sky Hoods." Ceilings are perpetual provocateurs, arrogant reminders of our own failures and limitations. If an American Homeowner hits the Ceiling, nine times out of ten the Ceiling has done something to deserve it.
NOTE: If you find yourself living in an American Home with a glass Ceiling it is recommended to move into a different American Home.
NOTE: If you find yourself in an American Home with a glass floor, you are probably not in an American Home at all. More likely you're on a fishing boat like myself. Me? I am way out at sea, drinking whiskey, and admiring this crazy ceiling of sky. It's positively nuclear tonight. I wish I had some steps to take me there. When Jimi Hendrix kissed the sky, he excused himself. I would not.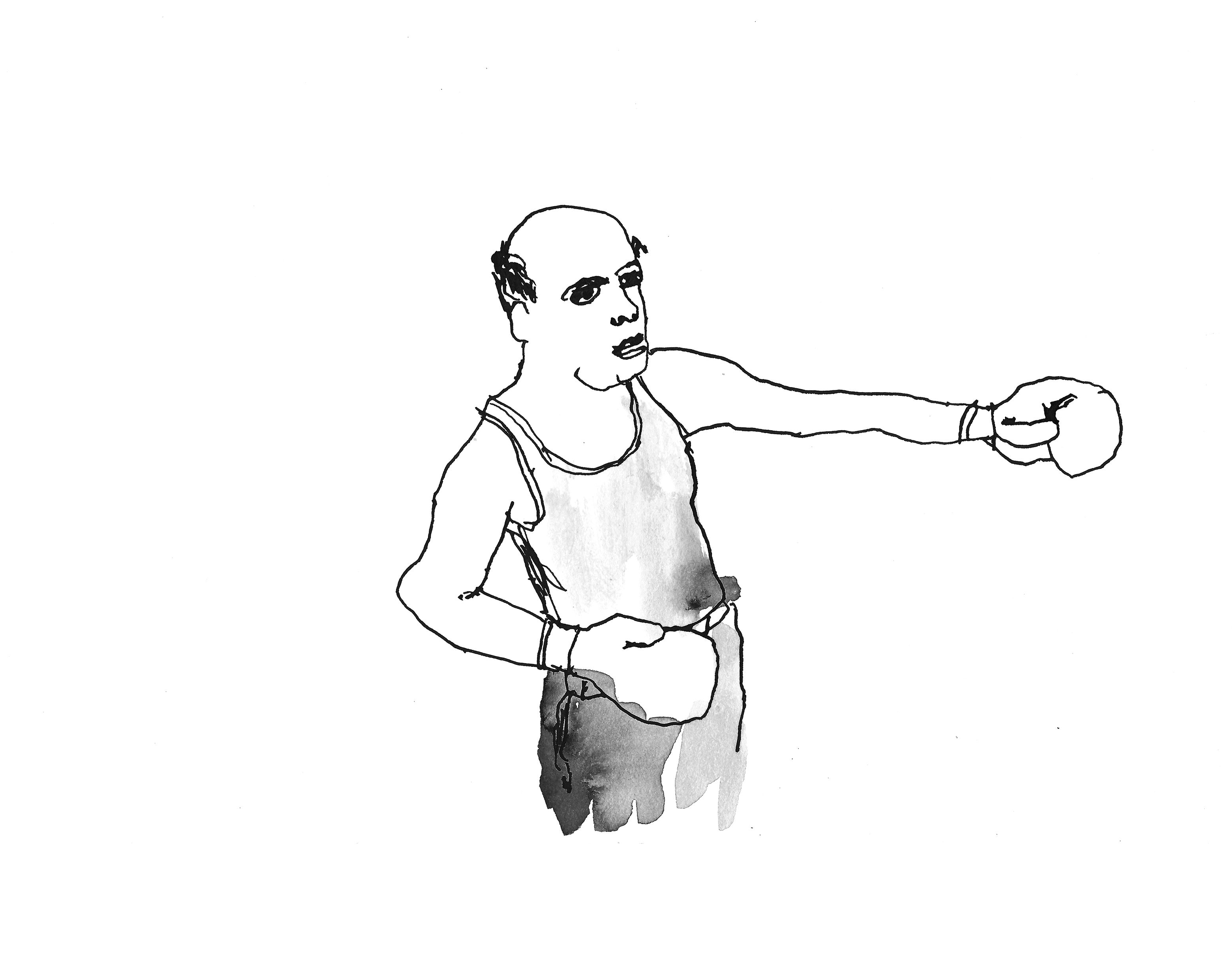 Figure 17 Hitting the Ceiling: An American Homeowner warms up before hitting the Ceiling.
LAWN SCHOOL
1.) Acquire seeds.
2.) Go out into the yard and make like Screamin' Jay Hawkins.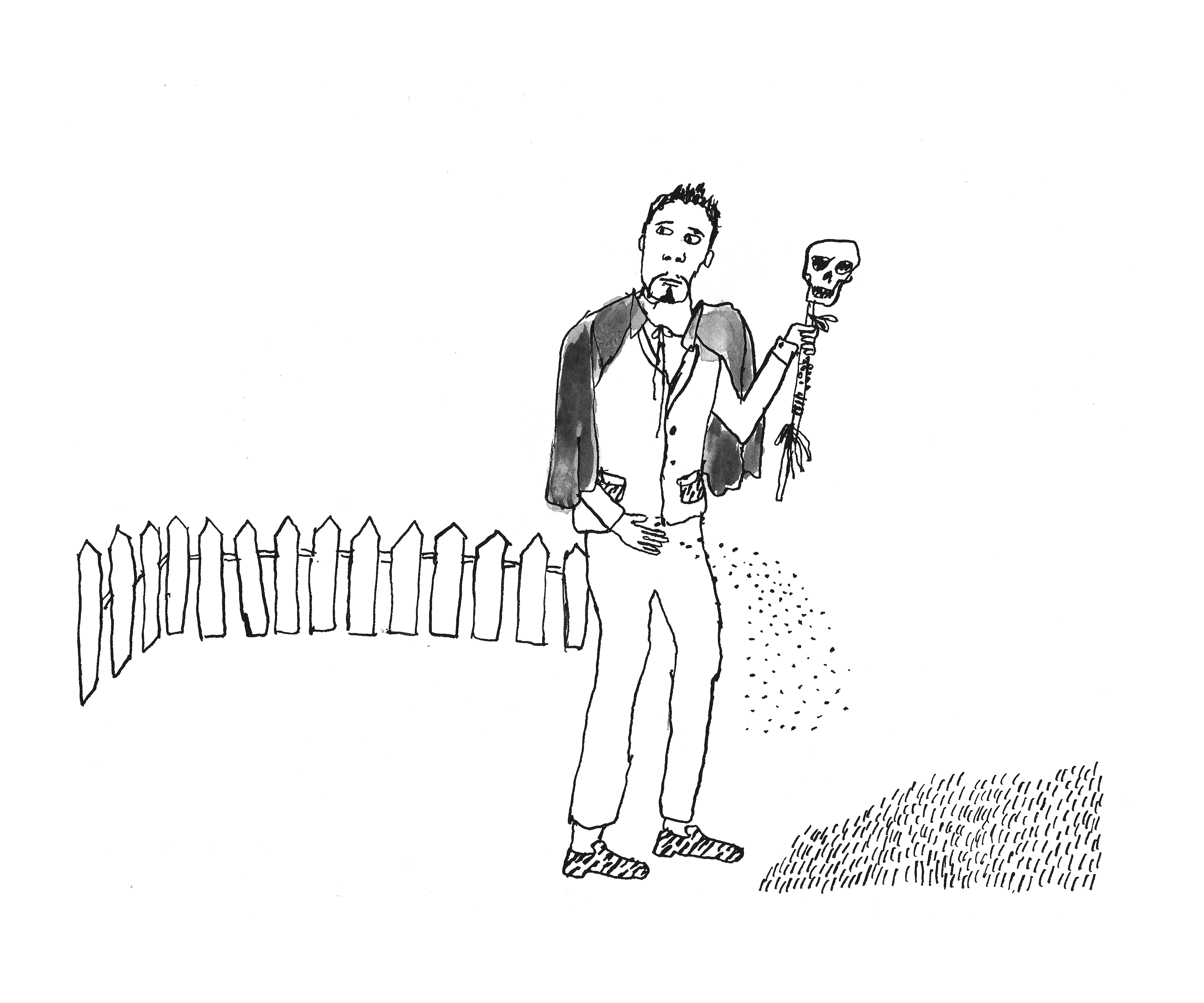 Figure 18 Yard Seeding: Screamin' Jay puts a spell on his lawn.
DOMESTIC FESTIVITIES
A Party
A Part A
A Part B
A Part E
Birthday Party
Belated Birthday Party
Bachelor Party
Bachelorette Party
Cocktail Party
Costume Party
Dance Party
Dinner Party
Donner Party
Graduation Party
Housewarming Party
Farewell Party
Welcome Home from War Party
Surprise Party
Orgy
Shower
Wake


American Homes is where the party's at. American Homes is where hope goes to dream big dreams. American Homes is waking up. American Homes is afraid of foreclosing. American Homes is location, location, location. American Homes is writing books despite the supposed death of the author. American Homes is setting the doghouse on fire on the lawn. American Homes is getting high on the roof of a hospital. American Homes is lowdown delta blues. American Homes is dressed up as the Statue of Liberty, twirling a sign for a furniture store on the side of the road. American Homes is networking with homeowners. American Homes is drifting on a raft reading an unedited version of Huckleberry Finn. American Homes is American Literature. American Homes is the sequel to the 19th Century. American Homes is sleeping on a houseboat. American Homes is travelling on a Greyhound bus in search of a perfect neighborhood. American Homes is putting a flower in the mouth of a police rifle at a housing riot in the future. American Homes is currently living in a tent behind William Vollmann's American Home.  American Homes is haunted by the voices of American Homes.
Top of page