"Film und Foto" Redux in Japan's 2010s

Skip other details (including permanent urls, DOI, citation information)
Volume 10
,
Issue 2
:
Ten Years of the Trans Asia Photography Review / Notes from the Field
,
Spring 2020
This work is licensed under a Creative Commons Attribution-NonCommercial-NoDerivatives 4.0 International License. Please contact mpub-help@umich.edu to use this work in a way not covered by the license. :
For more information, read Michigan Publishing's access and usage policy.
I recently had the chance to survey the wide range of scholarship within the field of Japanese cinema studies in the process of compiling Routledge Handbook of Japanese Cinema (coedited with Joanne Bernardi; forthcoming). The book ended up covering a broader terrain than initially anticipated, looking more like a handbook of Japanese eizō (the Japanese word eizō refers not only to moving images, but also to various other mechanically reproduced images, such as photography and magic lantern projection). Given my disciplinary background in cinema studies rather than photography, I will limit my goal here to offering episodic summaries of changes in and around Japan in the past ten years that may motivate researchers to work across disciplines and media, bringing cinema studies in closer contact with photography studies.
1. Yebisu International Festival for Art & Alternative Visions (2009–)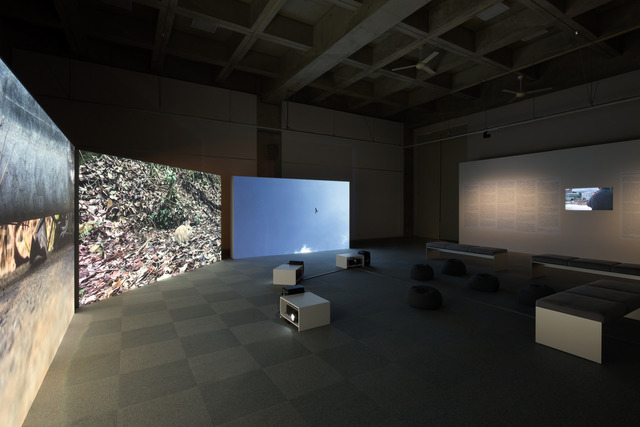 Fig. 1. MIYAKE Sho + YCAM, World Tour, 2019, six-channel video installation, 60 mins. (loop). Still from exhibition, Yebisu International Festival for Art & Alternative Visions 2019: The Art of Transposition. Photo: OSHIMA Kenichiro, courtesy of the Tokyo Photographic Art Museum.
In February 2009, the Tokyo Photographic Art Museum launched Yebisu International Festival for Art & Alternative Visions (or Yebizo for short), dedicated to unpacking the productive ambiguity inherent in the Japanese word eizō (the Japanese name of the festival, Yebisu Eizō-sai, literally translates as Yebisu Eizō Festival). If we see Yebizo as a film festival in a conventional sense, we might be disappointed by the curators' seemingly passive approach to showcasing familiar Asian auteurs such as Wang Bing, Midi Z, and Apichatpong Weerasethakul, whose works have already been recognized in the global film-festival circuit and introduced to film fans in Japan via existing cultural institutions such as Athénée Français, Image Forum, Tokyo Filmex, and Yamagata International Documentary Film Festival (YIDFF). What draws me (and presumably other researchers in cinema studies) to Yebizo, however, is the opportunity to rediscover familiar filmmakers outside their habitual medium-specific exhibition contexts.
At the 2017 festival, for example, I saw a custom-built multi-screen installation by the up-and-coming film director Sho Miyake and hear him elaborate on this new challenge with the architect Ryoji Suzuki. Yebizo's emphasis on intermedial dialogues is consistent with the Tokyo Photographic Art Museum's broader curatorial objective, which is to offer photographers and other visual artists an expanded arena that combines "white-cube" spaces with the "black-box" auditorium. Although all this appears uncontroversial, it is interesting that Yebizo, the museum's centerpiece in probing future possibilities of art photography, also happens to be where Asian artists (based outside Japan) are most visibly represented. As with the broader embrace of "Asia" that characterized the contemporary art scene in the last decade, critical questions ought to be asked about to what extent Yebizo is actually challenging the conventional emphasis on the West–Japan dialectic informing many art exhibitions in Japan or if it is simply preserving the Eurocentric canon of art photography by keeping Asia in the interstitial spaces in between media.
2. Fukushima in Eizō and Eizō in Fukushima
As an expat living abroad at the time, I experienced the Great East Japan Earthquake (commonly referred to as 3.11) in 2011 as a torrent of mass-mediated eizō (television broadcasts, online video streaming, and photojournalism). A few months following the disaster, I visited Onagawa, one of the coastal towns almost completely destroyed by the tsunami, where on the ruins of family homes I found haphazardly built "altars" consisting of photo albums and framed photographs propped up against whatever household objects were recovered around the site. For many, 3.11 was an occasion to reconsider photography's media-specific ontology and the social roles it has played throughout modernity.
In one poignant example, the photographer Lieko Shiga observed the polarized responses of the survivors in the village of Kitakama to the snapshot photographs that had been salvaged from the rubble. Whereas some villagers approached the photographs of their missing loved ones with veneration as though they were literally the only remainders left of them, others crumpled and tossed away the images,photographs away, scornfully noting how "utterly worthless [they are], even as scratch paper."[1]
For Shiga, who had been living and working in Kitakama at the time of the earthquake, 3.11 was an event that laid bare the constitutive ambivalence of photography, at once reaffirming its dignified social status as indexes of human lives while exposing the consumer-capitalist drive that it embodies as it produces worthless heaps of images. Shiga was among the photographers, architects, and intellectuals who held a lecture series at Sendai Mediatheque, a public cultural facility located in the largest city of northeast Japan. Among the attendees of Shiga's lectures was Ryusuke Hamaguchi, who would go on to win international recognition with the neorealist feature-length films Happy Hour (2015) and Netemo sametemo (2018). With his collaborator, Ko Sakai, Hamaguchi also produced three documentary films while participating in Sendai Mediatheque's citizens' 3.11 video archive (Wasuren! Project), the same program that launched the career of the documentary director Haruka Komori.[2]
3. Active/Activist Spectatorship
Although this is a general and speculative observation, we seem to be entering an age in which threats sent via email, social media, and the telephone are enough to scare private and public cultural institutions away from hosting certain kinds of shows, thus requiring both film spectators and photography-exhibition visitors to take up a more active or even activist stance in helping the works see the light of day. In May 2012, when Nikon Salon abruptly canceled Ahn Sehong's exhibition of his photographs documenting Korean former "comfort women" living in China and continued to distance itself from the exhibition even after a court injunction annulled the cancellation, photographers, professional associations, and members of the public stepped in to organize citizen-run exhibitions in alternative sites (for example, Gallery Furuto in Tokyo and Piruzen Gallery in Osaka).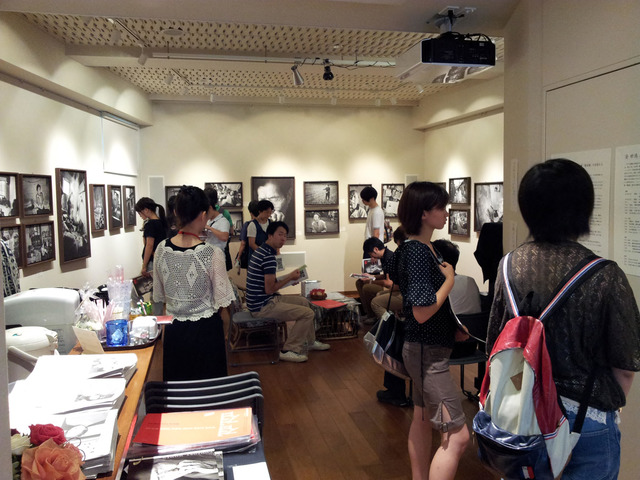 Fig. 2. AHN Sehong, JUJU (重重–Layer by Layer): The Survived Korean Women Who Had Been Left in China–"Military Sexual Slavery by Japan During the Second World War," Furuto Gallery, Tokyo, August 28–September 9, 2012, courtesy of AHN Sehong.
As a researcher based in Aichi, I witnessed a replay of the Nikon Salon incident in 2019 when Aichi Triennial capitulated to rightwing threats to shut down the special exhibition After "Freedom of Expression"?, which featured Ahn's photographs alongside examples of works previously subjected to various forms of censorship. It was only after months of protests in the form of artist boycotts, citizen groups' street demonstrations, and the intelligentsia's public statements that the exhibition reopened, albeit in the final week of the festival's duration.
From the vantage point of cinema studies, both cases follow an already familiar pattern established by Yasukuni (2009), The Cove (2010), and more recently Shusenjo (2019); supposed security threats perceived by movie theaters, distributors, and film-festival organizers have repeatedly overridden any concerns for protecting the public's right to see works that reflect non-mainstream, oppositional, or minority viewpoints. On September 27, 2019, a day after annulling all financial support to Aichi Triennial, the Japan Arts Council (a semi-independent body supervised by the Agency for Cultural Affairs) revised its guidelines to allow its funding to be withheld from projects it deems to be "inappropriate from the viewpoint of public interest." Interestingly, the first victim of the "public interest" clause was a seemingly apolitical film, From Miyamoto to You (Miyamoto kun kara kimi e, 2019), whose only issue was the use of an actor convicted of illegal substance use. As we enter the new decade, we can expect that the active/activist mode of seeing and demanding to see "inappropriate" works will develop into a broad-based movement.
This is far from an exhaustive list, but I believe the three instances I summarized above support the case for researching photography in the intermedial space of eizō, a concept that covers various image-based media, including moving images. While Yebizo represents a conscious curatorial effort to promote eizō as a productive aesthetic framework, 3.11 and the growing precariousness of public funding for the arts represent the less conscious, accidental factors that have brought photographers and filmmakers closer together, thereby opening up new opportunities for interactions across media. Trans Asia Photography Review has offered an important platform for considering photography across disciplines — that is, beyond "art photography." As a film historian whose interests are increasingly gravitating toward photography, I would be excited to see more inquiries into the cross-media dynamics of eizō culture.
---
Shota Tsai Ogawa teaches Cinema Studies at Nagoya University in Japan and writes on the interrelations of modern mobility and visual media. His current book project investigates travel films in imperial Japan. He is co-editor of the Routledge Handbook of Japanese Cinema (forthcoming) and his works on the cinematic representation of diasporic Koreans have appeared in Screen, The Asia-Pacific Journal: Japan Focus, and Journal of Japanese and Korean Cinema.
Notes
Lieko Shiga and Naoya Hatakeyama, "Anya-koro: shashin wa nani o surunoka?" (What Does Photography Do?), in Mapputatsu no fūkei (Split Landscape), edited by Masaru Aoyama, Naoya Hatakeyama, and Kyoji Maeda (Sendai: Sendai Mediatheque, 2017), 69–95.
Top of page