Tong Bingxue 仝冰雪, History of Photo Studios in China, 1859–1956

中国照相馆史 [Zhongguo zhaoxiangguan shi]: 1859–1956
(simplified Chinese version: Beijing: China Photographic Publishing House 中国摄影出版社 [Zhongguo sheying chubanshe], 2016, 396 pages, ISBN: 9787517903772; traditional Chinese version: Hong Kong: The Commercial Press 商務印書館 [Shangwu yinshuguan], 2017, 448 pages, ISBN: 9789620757211)
Skip other details (including permanent urls, DOI, citation information)
This work is licensed under a Creative Commons Attribution-NonCommercial-NoDerivatives 4.0 International License. Please contact mpub-help@umich.edu to use this work in a way not covered by the license. :
For more information, read Michigan Publishing's access and usage policy.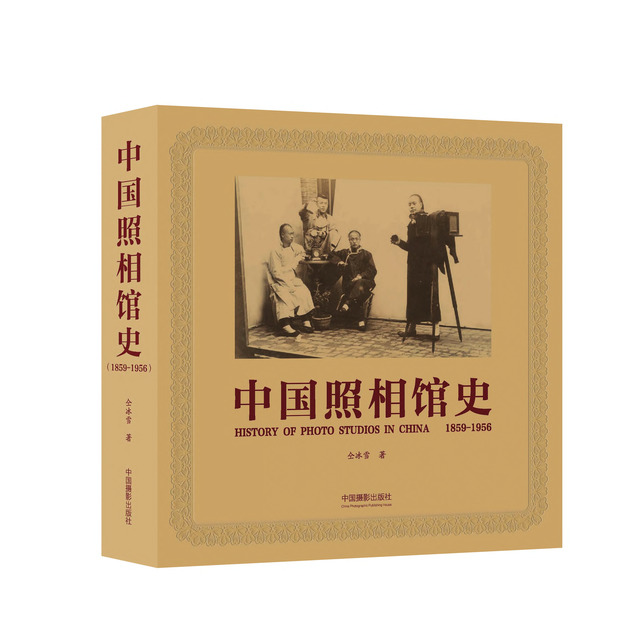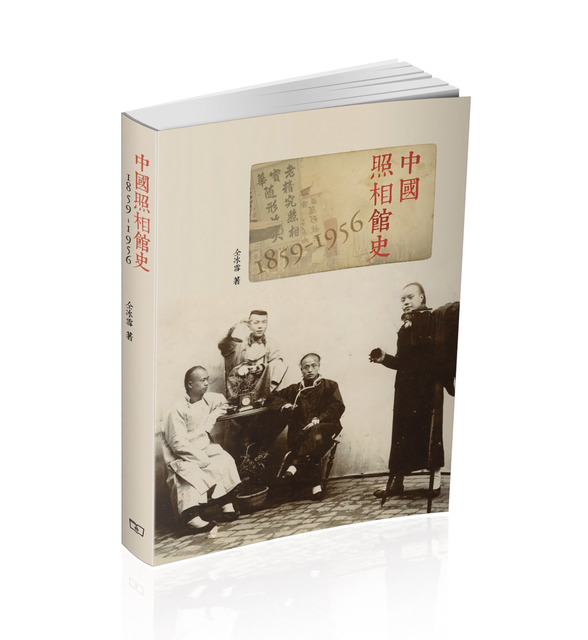 The historical study of Chinese photography may have had a belated start, but it has been a fast-developing field in the recent decade. Joining the efforts of scholars in the West, who have produced exhibition and book projects such as Brush & Shutter: Early Photography in China (2011); Terry Bennett's tripartite series, History of Photography in China (2009, 2010, 2013); and Wu Hung's Zooming In: Histories of Photography in China (2016), researchers in China have in the past few years contributed significantly to the body of scholarship on this subject. History of Photo Studios in China, 1859–1956, by Beijing-based photo collector and independent scholar Tong Bingxue, is such a welcome addition to this field.
Generally speaking, studies of early China photography have examined the lives and careers of foreign photographers who turned their cameras on the Chinese, and names such as Jules Itier (French, 1802–1877), Milton Miller (American, 1830–1899), Felice Beato (British, 1834–1906), and John Thomson (Scottish, 1837–1921) make frequent appearances in the above-mentioned English-language books. This bias toward Western photographers is often shared by researchers in China today. Among recent examples are Nan Wu'ai's 南无哀 Photographic Records in the East: Important Western Photographers in China Since Modern Times 东方照相记:近代以来西方重要摄影家在中国 [Dongfang zhaoxiang ji: jindai yilai xifang zhongyao sheyingjia zai zhongguo] (2016/2017) and Zhang Ming's 张明China in the Lens of Foreigners 外国人拍摄的中国影像 (1844-1949) [Waiguoren paishe de zhongguo yingxiang] (2018). Terry Bennett's last installment in his trilogy, History of Photography in China: Chinese Photographers 1844-1879, is supposed to offer a promising shift of focus to Chinese authorship, but the heavy dependence on English-language press and advertising materials has resulted in a Chinese history slanted toward Western views.
Understandably, the common pragmatic recourse to Western primary sources bespeaks the status of the archive for this area of study, which is less fractured and inaccessible abroad than it is in China. The Chinese and foreign scholars' mutual fascination with Western photographers has also naturally grown out of the tradition of postcolonial criticism that interrogates the "othering" gaze. In this context, Tong Bingxue's handsome book, despite its ambiguously sweeping title, provides a fresh perspective by looking at the indigenous practice of photography in China at the locus of native photo studios.
On the cover of both the simplified and the traditional Chinese versions, there is a reproduction of a gelatin silver print from an anonymous photo studio in Shanghai at the turn of the twentieth century. In this seemingly casual group portrait in the studio setting, two customers sit at a table adorned with typical props such as a clock and a potted plant, a waiter is pouring tea for them, and a Chinese photographer poses with his equipment. The choice of this cover image conveys explicitly Tong's emphasis on the Chinese photographers and the significance of the photo studio as the site of their activities. In the preface, in his own words, Tong claims that this is "a grand history of Chinese acculturation of photography and of Chinese self-spectatorship," and that "this kind of writing not only stays faithful to history, but also reflects the cultural confidence of a nation brave enough to face its own history" (15). Notwithstanding the nationalistic undertones, the focus on Chinese agency in photo production and consumption indeed complements the established narrative of photography as an imported technology and medium.
History of Photo Studios in China, 1859–1956 is a substantial publication of approximately 400 pages, richly illustrated with more than 250 color plates. The starting point of 1859 is somewhat arbitrarily defined by the year in which the earliest documented Chinese-run photo studio was set up in Shanghai by a man by the name of Luo Yuanyou 罗元佑, as recorded in Wang Tao's 王韬 Henghuaguan Diary 蘅华馆日记 [Henghuaguan Riji]. The book ends in the year 1956, when the traditional mode of operating Chinese photo studios was drastically altered to a joint state-private management and ownership model in the Communist economic reform. Clearly the primary period that the book covers is the late Qing and Republican eras, not so much the PRC years.
There are four multi-section chapters. The first discusses the proliferation of photo studios and their business models — the epistemological revolution of photo-making, obstacles to the development of photo studios, the training of photographers, materials and equipment, business operations of photo studios, competitive pricing, and the significance of studio names. The second chapter explores "localization" — the evolution in photo studios' function from practical to fashionable, the evolution of photographic aesthetics, Chinese- and Western-style props and backdrops, the convergence of photography and painting, makeup and photographic manipulation, hand-coloring techniques, and game-playing in photo studios. The third chapter considers the social networks — scenic and documentary photography, the relationship between photo studios and influential personalities, guilds and union systems, photo studios during the anti-Japanese war and the civil war, and the end of private photo studios in Communist China. The last chapter consists of case studies of six photo studios — Baoji 宝记, which set up branches in various cities; Yaohua 耀华, whose owner, Shi Dezhi 施德之 (Star Talbot), ran the business with modern ideas; Fengtai 丰泰, which was purportedly number one in Peking; Shanben or Yamamoto 山本, which was the most localized photo studio operated by a foreigner (Sanshichiro Yamamoto 山本讃七郎); Tongsheng 同生, which specialized in railway photography and established ties with Sun Yat-sen; and Dingzhang 鼎章/Zhongguo 中国, which was the longest-running photo studio in Tianjin. The chapters are accompanied by a comprehensive appendix of entries of photo studio names that appeared in the Shanghainese newspaper Shenbao 申报 during its seventy-seven-year run, from 1872 to 1949.
The approaches Tong Bingxue takes to this rich body of materials range over a variety of disciplines. The photographs under discussion reproduce human likenesses and scenery of a particular period, but through Tong's careful unpacking, they also serve as evidence of the social conditions and evolving tastes of those historical moments. Seamlessly weaving together the political, cultural, technological, and economic dimensions of history, Tong leads us to see beyond the photographic imagery and understand how in these prints fashion preferences and public opinions have been crystalized, international contacts and commercial enterprises have been captured, and consequential events such as railway construction and the 1917 and 1939 Tianjin floods have been documented.
Largely adopting a social-history methodology, the book is nevertheless not lacking in art historical details. The discussion of studio portraits in the broader and more historical portraiture tradition and the thorough investigation of the intertwined painterly and photographic practices in photo studios are of great interest to those who appreciate the importance of these topics in the art-historical discourse. Tong has also made some compelling arguments about the differences between Chinese and Western aesthetics: stronger modeling on the face in portraits of Westerners, for example, and more empty space in Chinese scenic views. However, because the book subscribes to a rigid indigenous-versus-nonnative dichotomy, at times it feels as if the author neglected the chance to engage in a potentially productive discussion of their interrelations and adaptation to each other, such as in the case of the Japanese photographer Sanshichiro Yamamoto and of Shi Dezhi or Star Talbot, who was born to a British father. This missed opportunity does not spoil the book's general readability, and such a comparative study may well be the subject of a separate project.
Like Terry Bennett, Tong Bingxue is an avid collector of historical photographs. A labor of love, this book has developed in tandem with the growth of his personal photo collection over a fifteen-year period. The quantity and quality of object-based research are remarkable, and the unparalleled firsthand knowledge of and hands-on experience with these photographs inform and enrich the writing.
The past two decades have also witnessed the Chinese market boom for old photographs, and a substantial amount of previously unknown and unseen material has turned up in auctions and entered private collections in China. The hundreds of illustrations of this book are drawn mostly from Tong's own collection, supplemented by some from other collectors and the archives of Huachen Auctions in Beijing. The high degree of accuracy of these reproductions makes the volume useful not only for its scholarly value, but also because it does readers an exceptional service by providing an expansive visual repository. My only quibble is that sometimes the relationship between these illustrations and the writings surrounding them is not apparent, as if there were two parallel narratives — one of images, and the other of texts — and I wonder about the logic of the illustrations' selection and placement.
In addition to the vast number of photographs, the book is impressive for its extensive citation of primary sources in the Chinese language, ranging from Qing-dynasty literature to Republic-era news and advertisements. It is also worth pointing out that because of the author's access to the Chinese People's Political Consultative Conference (CPPCC) documents in different provinces and municipalities, the book is unmatched in its deployment of oral history told by personnel of Chinese photo studios.
Adept at utilizing Chinese materials, Tong is nevertheless sufficiently informed by Western theories and methods, including those of Susan Sontag and James R. Ryan to name just two. As names of foreign scholars, authors, and photographers occasionally populate the pages, it would have been helpful to consistently provide their English counterparts besides their Chinese transliterations, so that they can be looked up more easily. The shortcomings, however, are minor.
History of Photo Studios in China, 1859–1956 is a major contribution to the study of historical photography in China. One can reasonably expect that Tong Bingxue as well as other Chinese writers will soon yield more scholarship, derived from direct engagement with primary photographic and textual sources that are becoming more available in their home country.
---
Top of page