Zenana Studio: Early Women Photographers of Bengal, from Taking Pictures: The Practice of Photography by Bengalis, by Siddhartha Ghosh

Skip other details (including permanent urls, DOI, citation information)
This work is licensed under a Creative Commons Attribution-NonCommercial-NoDerivatives 3.0 License. Please contact mpub-help@umich.edu to use this work in a way not covered by the license. :
For more information, read Michigan Publishing's access and usage policy.
Translator's Note
Siddhartha Ghosh's Chobi Tola: Bangalir Photography-Chorcha (Taking Pictures: The Practice of Photography by Bengalis) is a pioneering work that came out in 1988 to critical acclaim and describes the history of photography in Bengal from its inception during the colonial period. The work has an important section on early women photographers in India that will interest lay readers and social scientists alike, not only because it unearths, through meticulous research, a number of early photographers whose contributions would otherwise have been forgotten by posterity, but also for exposing the ways in which colonial modernity touched and shaped women's lives in ways we do not normally think about.
Photography was a capital-intensive pursuit and usually a pastime of only those who could afford it. But Ghosh's book draws attention to the ways in which a photographic studio, along with other institutions, such as railways and English schools, became an important feature of colonized Bengali lives. Photographs were the clearest images of the interface between the two cultures: the colonized subject's resistance and mimicry of Western sartorial and cultural norms was most evident in the early photos of Indian men and women. But the photographs also constructed social and family histories in ways inconceivable even a few decades earlier. Professional and commercial photography was available in Calcutta from the 1840s onward and widely used as a tool in the British colonial government to document, classify and record events, landscapes and people., The advent of women as photographers adds to our understanding of this fascinating history of the Empire's visual outcomes.
Siddhartha Ghosh (1948-2002) was a mechanical engineer by education and a translator, writer and social scientist by inclination. His many works include the seminal study of nineteenth century British technology and its impact on colonized Bengalis, Koler Shohor Kolkata, (1991), seven books popularizing science for children and one work of science fiction.


The palanquin had already been sent to receive the lady. The moment the horse-drawn carriage stopped, the palanquin bearers picked it up onto their shoulders and brought it close to the door of the carriage. Some people held up a heavy curtain on both sides to hide her from view. Without anybody noticing her, the woman switched the carriage for the palanquin. The palanquin bearers crossed the main entrance and brought her inside the house: the andar mahal.[1] Then her companions showed her the way to the studio. She sat on the specific chair in front of the decorated "scene." The camera was ready. According to the photographer's instruction, his young daughter opened the lens. When the picture was taken, she moved her hand and closed it again. The companions once again raised the curtain and hid the woman, who belonged to an upper-class, aristocratic family. The photographer came, changed the plate, and left hurriedly. Another photograph was then taken.
It is quite possible that women photographers came into being to solve the problems of taking pictures of those women who lived behind the purdah,[2] hidden from the disrespectful glances of commoners.


Perhaps Mrs. E. Mayer holds the distinction of being the first professional woman photographer in India. She opened a studio in 7 Old Court House Street Corner to provide a rare treat to Indian women: to be photographed without fear or concern. But it is not known to what extent her "Photographic Rooms" on the "East Side of Scotch Kirk" managed to entice the conservative class of Indian women. Perhaps they weren't too interested, because the year was 1863. But from the journal of the Photographic Society of Bengal issued in December 1864, we learn about the achievements of Mrs. Mayer. One of her photographs, a portrait, was shown in the Annual Exhibition of that year. In 1864, Mrs. Mayer's studio was shifted to 5, Waterloo Street, Calcutta.
Among the list of members of the Photographic Society of Bengal, we find a few names of European women before Mrs. Mayer, but it cannot be ascertained whether they took photographs at all, even as amateurs. In 1857, in the first annual meeting of the group, it was declared that at the preliminary stage there were twenty-three people enrolled in the society; within a year, that number rose to eighty-eight. Among them were four women, and we can be sure that three were photographers: Mrs. Mayer, Mrs. T. Thompson, and Mrs. C. B. Young.


In 1863, in the society's journal we find the name of another woman member, Mrs. Imp. The woman photographer after Mrs. Mayer, about whom there can be no disagreement, was Mrs. D. Garrick. She opened a zenana[3] studio in Waterloo Street in 1877, but it closed within a year. Perhaps Mrs. Garrick was the wife of the well-known scenery artist and photographer of Bengali professional theater Mr. D. Garrick.
The premature closing of the zenana studios in those early years should not surprise us once we realize the curiosity surrounding them. The opening of the Zenana Photographic Studio by Lala Dean Dayal[4] in Hyderabad in the year 1892 evoked a powerful enough response:
Mr. Lala Dean Dayal announces the opening of a Zenana Photographic Studio he has fitted up at Hyderabad. As this studio is for photographing native ladies only, special arrangements had to be made to protect them from the gaze of the profane and the stern. So the place is surrounded by high walls, and all day long within this charmed enclosure Mrs. Kenny-Levick, aided by native female assistants, takes the photographs of the high-born Native Ladies of the Deccan. "How lovely." One revels in the thought of Arabian Nights where bewitching houris, reclining in luxurious abandon about the divans, dream away the day in front of a Dallmeyer B. lens to the music of the fountains. Oh, to be behind that lens!
Bibi[5] Wince and Some Foreigners
Mrs. Wince was the next female photographer to appear on the scene. She was not content simply to open a studio in the expectation that Indian women wanted to be photographed; she ventured into the inner quarters of their homes. She not only photographed them but also tried to teach Bengali women how to take photographs themselves. The reformist Brahmo Samaj[6] movement, concerned with spreading women's education, inspired her to teach Indian women.
In 1885, a few lines were written about her in the leading magazine of the day, the Bamabodhini Patrika:
In the advertisement column you may notice an advertisement for imparting education on photography. Bibi Wince has learned this beautiful new form of education after spending a lot of money and much effort. She is desirous to go to homes or to open a class in Calcutta or any adjacent town to teach photography to men and women. Her remuneration can be settled after speaking to her. This kind of education has become very popular in England and many other civilized countries. The youngest child of our Queen, Princess Beatrice, is a famous photographer. In this country, women are unable to learn photography because there is no means to do so. Those women who have the time, the money, and above all the inclination to be a photographer should never waste this chance. We hope you will seize this opportunity.
The aforementioned advertisement is quoted here:
PHOTOGRAPHY
Mrs. Wince, practical photographer,
is prepared to give lessons in the art of photography
to ladies and gentlemen at their own houses,
or to conduct class either in town or mofussils.
Portraits taken at ladies' own houses.
Terms on application to Mrs. Wince,
care of Messrs. W. Newman & Co., 4 Dalhousie Square.
This advertisement was printed regularly until 1886, but it is now impossible to know what happened to this venture in later years or to find the names of any student of Mrs. Wince.
The next attempt to educate Bengali women in photography was made by the Brahmo Samaj–run institution called Women's Art Institute. It was established in 1916 at 83 Maniktala Street on the premises of the Brahmo Girls Hostel. Nagendranath Majumdar (newly returned from Japan) and his wife, Manorama Devi, looked after it. Surendranath Bannerjee was its chairman, and Krishnakumar Mitra and Satyasundar Deb (the founder of Bengal Potteries) were committee members. The institute made arrangements to teach typing, watch repair, and photography.
In 1886, the June edition of the Indian Journal of Photography published twenty-six names of its subscribers, of which three were women: Mrs. C. Von Bibra, from Srerampore; and Mrs. Lord and Mrs. Mitchell. In 1910, in Thacker's Directory, we find mention of Mrs. Bibra, who worked as a photographer in the studio called Hop, Singh and Co., situated at 2-5 Chowringhee Street.
Between 1889 and 1923, from the various issues of the journal of the Photographic Society of India, we find the names of a number of women photographers and members: Mrs. Curie, Magistrates House, Howrah (1889); Mrs. Douglas White, 19 Loudon Street (1890); Mrs. Paul, 3 Park Street (1890); Miss Hamilton, M.D. (1894); Mrs. Shunk (1894); Mrs. L. Edge (1895); Mrs. Pilgrim (1895); Miss E. V. Clarkson (1898); Mrs. A. M. Lindsay (1898); Mrs. F. Muriel (1901); and in 1907 the only name of an Indian member, Miss C. Sorabjee.
Among these, two portraits taken by Mrs. Curie were exhibited at the third Calcutta annual photography exhibition, in 1889, and were awarded prizes. She also received two prizes in the 1890 exhibition. In the exhibition of 1889, Miss Clarence Miles exhibited four photographs to wide appreciation, especially the titled "The Song." In 1898, Miss E. V. Clarkson's "The Spinner" received an award in the portrait category. In the edition of January1901, Mrs. F. Muriel's "'Fishing Boats on the Irawaddy" was published. In 1923, the second show of the Calcutta Fine Arts Society gave an award to Mrs. L. Devi's "Moonrise on the Ganges." This was in the category of a trick photograph: the photographer had converted a sunset into a moonrise.
Maharani Monmohini
According to information gathered to date, and beyond any doubt, the first Indian woman who had expertise in photography was the third wife of Tripura's Maharaja Birchandra Manikya, who was called Maharani Monmohini. The Maharaja himself was an expert photographer and a keen enthusiast for the dissemination of photography. It was under his tutelage that Monmohini learned photography and soon excelled in it. She not only took photos but also developed them herself. We know this from the May 1890 edition of the Photographic Society of India's journal, in which a letter written by Radharaman Ghosh, secretary to the Maharaja, can be read. Ghosh was a trusted member of the Maharaja's Council of Ministers and has been mentioned in an official history of the Tripura ruling family, Rajmala, written by Kailashchandra Singha.
It can be safely assumed that the letter was written by Ghosh under the direction of the Maharaja and therefore it is significant. The editor of the journal understood this, and the letter was published under the heading "The Camera Club of the Palace of Agartala." The letter carried evidence of the Maharaja's sense of humor and style and described in detail the photographs that had accompanied it to the office of the journal in 1890: some pictures were taken by the Maharaja himself and others by Monmohini. She had printed most of those; the Maharaja had developed others. Each image was marked in a particular way to indicate the photographer.
Jnanadanandini Debi
It is now certain that in the nineteenth century, one of the female members of the famous Tagore family[7] had practiced photography, and that was none other than Jnanadanandini Debi (1850–1941), the wife of Rabindranath Tagore's elder brother Satyendranath, who gave a boost to women's emancipation in Bengal by his rejection of orthodox interdictions against them. In Rabindranath's novel Jogajog, the main characters are enthusiasts of photography: "Biprodas had a passion for taking photographs. Kumu also learned it. Sometimes they took pictures, at other times they developed them into prints." Composed in 1929, it's not a surprise to see Tagore's Kumudini take to the art; the writer was probably well acquainted with the photographer Jnanadanandini and therefore had no hesitation in putting a camera in Kumudini's hands as soon as she arrived in Calcutta after her marriage.
This is, of course, speculation. If Jnanadanandini's name did not appear in two lines of a letter, we would never have known of her as a photographer and she would have been lost to us forever. A letter written by Indira Debi (1873–1960), Jnanadanandini's daughter, to a woman photographer, Debaleena Sen Roy, gives us this history. Written on 18 March 1946, Indira Debi praised the photographer for the images of her and her husband, Pramatha Chaudhuri, that Sen Roy had sent. Nowhere else in Indira Debi's writings do we find any mention of her mother's skills as her photographer but this letter was quite explicit about Jnanadanandini's pioneering efforts: "My mother, almost a hundred years ago, had learned photography from Bourne and Shepherd[8] and had taken pictures of those family members who had either never been photographed or who would never again get their pictures taken."
It is possible that Jnanadanandini had taken pictures of the older women of the Tagore family. It is even probable that one of the existing photographs of Sharada Debi (1821–1875), the poet Rabindranath's mother, was taken by Jnanadanandini. This certainly calls for more investigation.
Sarojini Ghosh
I have already discussed the professional women photographers who had worked in Calcutta, Mrs. Mayers and Mrs. Garrick the most prominent among them. Mrs. Bibra, along with another photographer, Miss Nickles worked at Hop, Singh & Co. We also know the names of a few others. In 1885, in Westfield & Co. of Waterloo Street, we find Mrs. Allen. The first Bengali-owned studio to employ a woman was Mitter & Co., of 107 Radhabazar Street. Another woman photographer was Miss S. Ballah, who was employed by B. Dutta & Brothers, at 367 Upper Chitpur Road. Her surname indicates her Indian identity. The first nineteenth-century professional Bengali woman who opened her own studio was Sarojini Ghosh. It is not certain whether she was the sister of Aurobindo Ghosh, the famous nationalist (he had a sister by the same name). The advertisement for her studio, in the Amritabazar Patrika, ran thus:
The Mahila Art Studio and
Photographic Store
32 Cornwallis Street, Calcutta
In another article in the same paper on February 16th, 1899, the following was written:
A thoroughly secluded studio for ladies under Sreemuttee Sarojini Ghosh. She is, says the Patrika, a Hindu lady artist of great admire, she has executed for us some orders, and the way these have been finished leave no doubt as to her efficiency and ability as a photographer . . . Sreemuttee Sarojini deserves encouragement and patronage at the hands of her countrymen. . . .Bromide enlargements, platinotypes, photographs on silk, etc. are executed in effective style and at moderate rates.
Annapurna Dutta
Annapurna Dutta, a Bengali photographer, appeared on the scene in the 1920s. Although she was not the first professional woman photographer, she was the first to enjoy a long career in photography and to earn her living from it. I heard of Annapurna Dutta from Kalyan Saha and his wife, Namita Saha. They had regaled me with stories about the exploits of their "artist aunt" who would appear with her camera for every family function. It was they who gave me the name of Annapurna Dutta's son Amarendranath Dutta, who was the proprietor of Allied Engineers in Bidhan Sarani.
I learned all the details about Annapurna Dutta's life from her son.
Before divulging that history, I must mention a self-portrait of the artist that is an important and significant addition to this work. The artist had "sauce-finished"[9] the portrait, which now hung on a wall of her son's room. The photograph reminded me of Kumudini of Jogajog and all the other pioneer women whose names we now know. In it Annapurna stands beside an old-fashioned plate camera. Holding the lens cap in her right hand, the photographer is perhaps looking at her subject. Under a magnifying glass, I could faintly discern the name of the camera seller: Babaji Sakharam and Sons, whose establishment was at 86-88 Loharam Street, Bombay.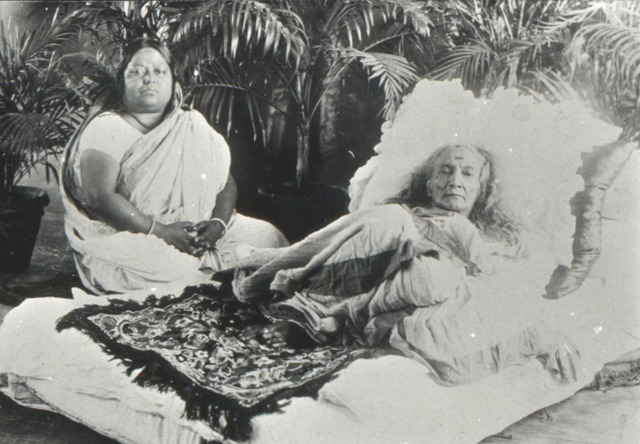 Fig. 2. Annapurna Dutta, Photograph of an old lady and a woman, 1920, bromide print (reproduced from the digital copy stored at the Urban History Documentation Archives, Centre for Studies in Social Sciences, Calcutta), courtesy the private collection of Siddhartha Ghosh.
Annapurna was born in 1894. Her father was a professor of philosophy and a writer. When she was twelve, Annapurna was married to Upendranath Dutta, a lawyer. Her husband was keen on photography and was a painter. It is surely from him that Annapurna became interested in photography. She began working as a professional photographer between 1930 and 1940. She did not open a studio; rather, she worked from home. She developed, printed, and finished her photographs herself and I saw a number of her glass-plate negatives in Amarendranath's collection.
Annapurna was a welcome visitor to many well-to-do Muslim homes. The politician and Bengal's premier Hasan Suhrawardy, Jasimuddin the poet, and the singer Abbas Uddin Ahmed were admirers of her art. A photograph of Sarojini Naidu, an Indian nationalist leader, carries the signature "Mrs. A. Dutta." In it Naidu is reclining on a sofa, a fresh garland beside her. The leader must have just returned from a public meeting.
Annapurna Dutta died in 1976, at the age of eighty-two.
Chanchalabala Dasi
The most famous name among the professional women photographers in Calcutta was Edna Lorenz, who worked for many years at the beginning of this century. The directory of 1918 shows her studio was at No. 54, Free School Street. Later it moved to 40 Park Street. A third woman professional photographer, a contemporary and competitor of Lorenz, was Chanchalabala Dasi, whose studio was at No. 5 Bibi Rozio Lane. Both their names are in Thacker Spink's Directory of 1932. Situated near the Bowbazar neighborhood, this road starts from one end of College Street, then turns northward. The lane is just opposite Premchand Baral Street and comprises ten or so houses.
We can still find something of nineteenth-century Calcutta in this small street and in its run-down buildings. The only thing missing is the large stable that was then owned by a rich family called Shil. The lane is still known as a red-light area. It is doubtful that many upper- or middle-class women came to this studio given its illicit location, but it is likely that many women who lived in the area and plied their trade there had photographs taken to advertise themselves. Living outside societal mores, many of these courtesans, or prostitutes, were the first women to pose for photographs and I have heard that large bromide enlargements of them, along with their "protector" Baboo[10] decorated their rooms, probably to give credence to the liaisons or as "legal documents." A new chapter can be added to our social history if we unearth some of the stories about them.
Recently, when I went in search of Bibi Rozio Lane, I met an inhabitant who knew Chanchalabala, who had hailed from Orissa. In her old age, Chanchalabala apparently went back to her native state.
Mira Choudhuri and Indira Debi
When I met Mira Chaudhuri she was eighty-one years old, but she reminded me that every age has its own beauty. Her frail body could not dim her bright eyes or her personality, ever youthful and joyous. When I questioned her, her mind flew easily over the past: memories of spending many wonderful moments with the writers Upendrakishore Ray and his son, the poet Sukumar Ray; Rabindranath Tagore; and Mahatma Gandhi. She recalled her father, Dwijendralal Maitra, the well-known doctor, who was a close associate of the poet Rabindranath. Mira was born in 1905 and all through her childhood she met her father's famous friends: the composer Atulprasad Sen, Sukumar Ray, and many others who visited the family at their quarters at Mayo Hospital, where her father was employed. Dwijendralal was an expert photographer and he encouraged Mira and her sister, Indira, to take it up. When she was twelve or thirteen, Mira began to take pictures with a Brownie (No. 2) box camera. Dwijendralal developed and printed his own photographs and Mira often helped him in the darkroom. She continued to take photographs at school in Darjeeling. In 1923, when she got married, she went off to Europe and continued taking photographs. Her husband, Prabhat Choudhuri, presented her with a Contessa Nettle camera, with which she captured her visits to Benaras and Amarnath. Her photograph of the poet Rabindranath is autographed by him. All these photographs are preserved in more than forty albums.
Mira Choudhuri had shot a documentary film on Rabindranath, part of which is included in Satyajit Ray's memorable film Rabindranath. In 1933–34, Mira Debi's husband gave her a Kodak movie camera, and with it she began to make short films on a variety of subjects. Mira Choudhuri told me of her sister Indira's skill in photography, especially her "tabletop" compositions. Indira Debi was particularly adept at abstracts and still lifes.
Annapurna Goswami
The epithet "amateur" is appropriate for Annapurna Goswami because she took pictures as a leisure pursuit. She chose as her subjects not only her family but also the urban poor, the refugees who had flocked to Calcutta after the partition of the country[11] and those who built shanty towns beside railway lines. Her photographs convey many aspects of the city: a refugee combing her hair in front of a large mirror in a bamboo hut, for example, and large sacks of grain lying in a heap during the famine,[12] but also natural scenes such as a sunrise or a sunset. The family lost all her negatives when they moved, so the small, discolored contact prints in the albums are all that are left of Annapurna Debi's works.
Annapurna was born in 1916. Her father, Nitishchandra Lahiri, was the general manager of Columbia Pictures and a lawyer. After finishing college at the Victoria Institution, Annapurna married Abanimohun Goswami, who was an assistant surgeon for Eastern Railways.
Annapurna Goswami was a writer whose progressive and socially committed novels created a new benchmark in the Bengali literary canon. Her notable novels are Railliner Dharey and Ek Phali Baranda. She was awarded the Leela Puraskar by Calcutta University in 1952 and in 1954 the government of India chose her book Naya Itihas as an example of people's literature.
Annapurna died at the age of forty-one.
Debalina and Monobina Sen Roy
Between 1937 and 1940, two sisters, Debalina and Monobina Sen Roy, became known as photographers and their work was regularly published in the Illustrated Weekly. In 1951, the series "Twenty-five Portraits of Rabindranath Tagore" included the work of a lone woman photographer, Monobina, who had taken the picture of the poet at Puri. Monobina Debi was married to the film director Bimal Roy. Her sister Debalina (now Majumdar) is the chairperson of the Photographic Society of Bengal. Her images have been published in numerous journals and magazines.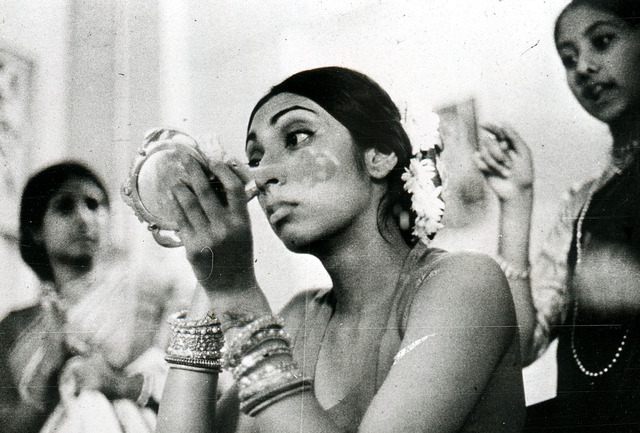 Fig. 3. Debalina Majumdar, Bride dressing for her wedding, Mumbai, 1975, reproduced from the digital copy stored at the Urban History Documentation Archives, Centre for Studies in Social Sciences, Calcutta, by permission of the Estate of Debalina Majumdar.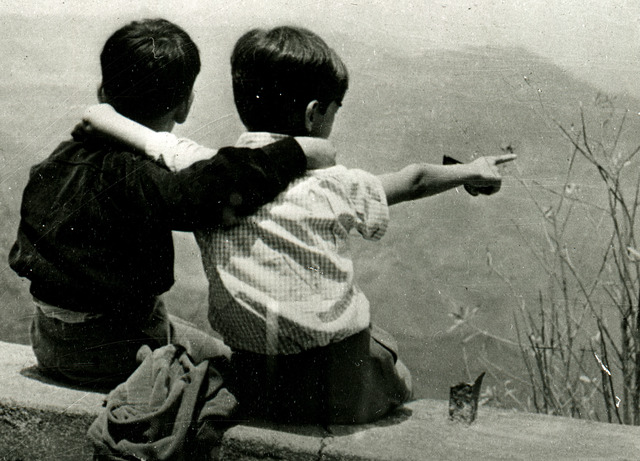 Fig. 4. Debalina Majumdar, Two children (son and nephew), Mahabaleswar, 1964, reproduced from the digital copy stored at the Urban History Documentation Archives, Centre for Studies in Social Sciences, Calcutta, by permission of the Estate of Debalina Majumdar.
The two sisters had learned photography from their father, Binodbehari Sen Roy, and were members of the U.P. Postal Portfolio Circle, a group created by the Photographic Society of India wherein members could exchange their work through the mail and some of them would later be exhibited in a salon. In 1940, from January 19 to 21, eighty-one photographs were on display at the Allahabad Salon, and Debalina and Monobina's photographs were prominent among them.
The first photograph under both sisters' names came out in 1937 in the journal Shochitro Bharat. We find the names of a few other women photographers from the 1937 and 1938 editions of this journal. The women are Ila Mitra, Kananbala Chatterjee, Pakhila Kalita (from Assam), Bithi Roy, Baby Choudhuri, Renu Dutta Majumdar, Renu Majumdar (from Delhi), Apu Chatterjee (from Guwahati), and Bubu Roy.
---
Debjani Sengupta is an associate professor at the Department of English, Indraprastha College for Women, University of Delhi. Her translations from Bangla have been published in the Oxford Anthology of Bengali Literature (OUP, vol. 2) and The Essential Tagore (Harvard University Press), among others. She is the editor of Mapmaking: Partition Stories from Two Bengals (2004 rpt. 2011).
Translator's Endnotes
Translator's Note: Where contemporary usage is not available, places and names have been transliterated phoenetically.
Top of page