Abstract
Grandparent-headed households have increased over 60% since the beginning of this decade (Children's Defense Fund, 1997), and predictions are that this family type will continue to increase dramatically. Substance abuse, incarceration, mental and physical illness, teenage pregnancy and welfare reform have significantly impacted the numbers of grandparents who find themselves in the role of parent once again. This paper describes the process used to develop curricular resources which can be utilized by professionals to provide supportive and educational services to custodial grandparents.
Key Words: Custodial grandparents, Grandparent-headed families, Societal influences, Curricular resources, Educational materials, Support services
Linda L. Dannison is Chair, Family and Consumer Sciences, College of Education, Western Michigan University, Kalamazoo, MI

Dr. Andrea B. Smith is Professor, Teaching, Learning and Leadership, College of Education, Western Michigan University, Kalamazoo, MI

Tammi Vacha-Haase is Professor, Psychology Department, Colorado State University, Fort Collins, CO


Grandparents are being recycled as parents. Millions of grandparents have returned to the role of parent. Events such as divorce, loss of job or home, the death or incarceration of an adult child with children, or a teen pregnancy may abruptly propel a grandparent into a caregiving role. Grandparents may also step in when the needs of children go unmet for a period of time because of underlying situations such as child abuse, AIDS, substance abuse, and even the effects of welfare reform. (Becklund, 1993; De Toledo & Brown, 1995; Jendrek, 1994; and Yorkey, 1993). While the idea of children living with grandparents is not new, the frequency of grandparent care has increased and the reasons for this phenomenon have changed.
These problems, and others, continue to increase the stress on families, and particularly the extended family. Any one of these conditions can seriously strain the ability of family members to sustain the integrity of the family system, and many times multiple conditions further compound the difficulties. Grandparents are called upon in increasing numbers to provide support and assistance to families in need of outside help (Burton, 1992; Creighton, 1991; Minkler, Driver, Roe & Bedeian, 1993; Minkler & Roe, 1993). This support and assistance now often involves full-time parenting of grandchildren.
Over three million children currently live with their grandparents in a home where no biological parent is present. This represents a two-thirds increase in numbers during the past decade (Children's Defense Fund, 1997). In terms of actual numbers, Caucasian children represent the greatest sector of the population. Proportionately, however, over one child in eight from African-American families lives with a grandparent as head-of household, and in Hispanic families the ratio is one in sixteen. Grandparent-headed families with young children are found in approximately one in twenty five American households (U.S. Census Bureau, 1991).
New Family Type
Elder individuals have always played an important part in extended family support roles. Recently, however, the large numbers of parents who are failing, for one reason or another, to effectively parent and meet the developmental needs of their children have given rise to an increasing number of skipped generation families. In these families the biological parents are absent from the home over an extended period of time, and grandparents have had to step in to serve as the sole or primary caregivers for their grandchildren (Jendrek, 1993; Strom & Strom, 1993). Court systems may look to grandparents as an alternative to foster placement, and grandparents may assume a primary caretaker role out of a sense of responsibility or affection for the grandchildren. In many instances, a surviving grandparent must function as a single parent. The number and commonality of this kind of household has developed into a new and rapidly growing family typology (De Toledo & Brown, 1995; Smith, Dannison & Vacha-Haase, 1998).
The stress that grandparents experience as repeat parents is quite different from the routine kinds of stress usually associated with raising children. Many of the grandchildren have substantial unmet physical, developmental, and emotional needs, and share an orientation toward and a history of family crisis that is different than the world of grandparents (Smith & Dannison, 1998). Often, grandparents are encouraged by social service agencies or courts involved with the parent(s) of these children to become custodial caregivers for one of several young siblings. Limited public funding often pressures agencies to place at-risk children with relatives to avoid more costly out-of-family placements (Dannison & Nieuwenhuis, 1996).
Many grandparent caregivers find their personal resources stretched to the limit. Issues of health, financial stability, and parenting are salient to these individuals. Almost one-half of those caring for grandchildren are grandmothers without partners (Creighton, 1991) and serving as primary caretaker for more than one dependent is not unusual (Minkler & Roe, 1993). Employment may not be feasible with the added caretaking responsibilities. Financial resources planned for retirement years may be quickly depleted as the children's needs are addressed.
Virtually no grandparent plans to raise a second generation of offspring. Those who assume surrogate parenting roles decide to take on the responsibility of providing full-time care for their grandchildren rather than allow either harmful living situations to continue or placement outside the family to occur. Given the personalized economic strain that often accompanies surrogate parenting, many grandparents have reported a need for support, respite, and education tailored to their unique needs (Vacha-Hasse, Ness, Dannison & Smith, manuscript submitted for publication).
Conceptualizing Family Circumstances
Programs supporting diverse families are enhanced by adopting a multifaceted, holistic approach (Anderson and Smith, (in press); Bronfenbrenner, 1979). Bronfenbrenner's ecological model of human development provides a strong conceptual basis for understanding this issue. It is conceptualized as nested circles to describe layers of surrounding environments and emphasizes reciprocal relationships between family members, particularly developing persons (grandchildren), and these multiple environments. The model analyzes the family as a system in an ecosystem perspective. A grandparent/grandchild family system, as a microsystem, is both uniquely affected by and contributes to its near environment. This bi-directional influence continues outward to more distant environments where the family system interacts. (See Figure 1).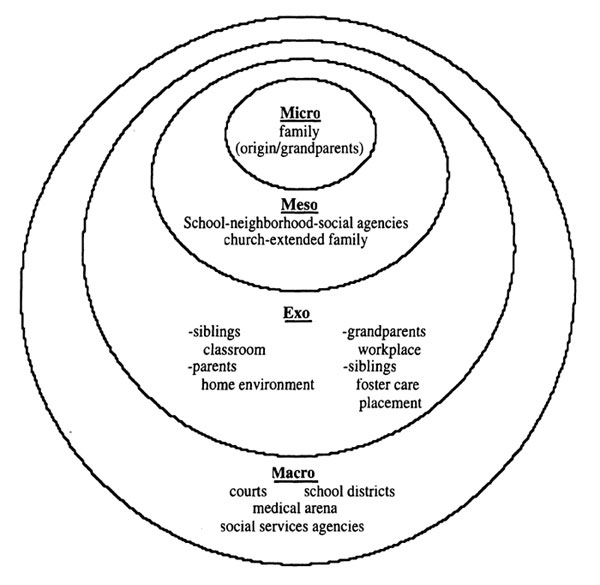 Figure 1. Grandparents/grandchild system
The closest interactional setting, the microsystem, exerts the most powerful influence upon the individual members of the family, who are in turn affected by each other's actions. The mesosystem comprises the next layer of influence outside the family system, and consists of interactions among the setting in which the individuals in the family interact. Examples of mesosystems include schools, neighborhoods, churches, clubs, and sports teams. The third more remote layer is the exosystem, and is comprised of settings which influence or are influenced by family members, although the individual is not an active participant in that setting. For example, a grandparent's workplace or a sibling's classroom may influence other family members in an indirect manner. The final and most distant layer is the macrosystem, which consists of the broad cultural and community context which defines and influences what occurs in the lower order systems. Current belief systems and ideologies, as well as historical, social and cultural perspectives are influential at the macrosystem level. Ecological connections at all levels are unique in grandparent-headed families, and need special recognition and sensitivity from involved professionals.
Developing Supports for Grandparents
The Grandparents as Second Parents Workshop was a pilot project funded by the Michigan Department of Social Services (DSS — later to become the Family Independence Agency, or FIA) during the Summer of 1995. This workshop brought grandparents together for peer support in an adult education setting, and offered opportunities to share community resources and enhance skill development. Program content was developed following an extensive literature review and brainstorming sessions held with custodial grandparents.
Grandparents who find themselves in the position of raising their grandchildren can benefit from psycho educational and support services provided within a group format. The opportunity to meet others who manage similar life challenges can help break down feelings of isolation and may increase their use of positive coping strategies. Group therapy intervention increases the emotional well-being of older individuals (Griffen & Waller, 1985; Vacha-Hasse et al.). Group interventions may be the first step in forming connections and personal resources to continue networking in a less structured self-help or support group context.
During the pilot workshop, grandparent participants attended eight sessions meeting weekly for two-hours. On-site child care was provided, and transportation was available upon request. Classes were facilitated by a clinical social worker and a graduate student in Family Studies. Potential grandparents were initially identified through the assistance of local social service agencies. Ten grandparents participated in the workshops, and although grandfathers were invited, only grandmothers attended.
A variety of adult education techniques were used in the presentation of materials, and group participation was encouraged. Each participant received a notebook that was personalized through drawings and brought to class each week. Handout materials, forms for record keeping, and other resources were added to the notebook weekly. Faced with multiple unfamiliar challenges on a daily basis, grandparent group participants were especially eager to receive information and strategies which were grounded in reality. It was important for them to take home concrete ideas which could be immediately utilized within their home environment
Grandparent participants' comments on weekly written evaluations were very supportive of the project and expressed their appreciation for the opportunity to share in a program arranged specifically for their situation. All of the participants stated they felt better about their parenting skills and almost all indicated they would continue to improve their parenting practices following involvement in this program. The majority believed they would be more prepared to cope with the stress of parenting, and all indicated they felt much more confident about identifying sources of support for solving parenting problems.
The evaluations enabled the grandparents to express a need for respite care services for both their grandchildren and for themselves. The demands of raising grandchildren (often with no other family support) led many of the participants to experience conflicting feelings of anger, guilt, and personal responsibility with their role as primary caregiver of their grandchildren. Special attention, emotional support, and wider community services could greatly assist these grandparents in their roles.
Curriculum Development.
At the conclusion of the pilot project, the facilitators, custodial grandparents, and university faculty concluded that the workshops were effective and successful and that future support groups would benefit if a specific curriculum could be developed for this population. The objective of the second phase of the project was to develop a curriculum resource for custodial grandparent support groups. The project was funded by the Michigan Family Independence Agency through Strong Families/Safe Children. Project directors, a chairperson of a University Family and Consumer Sciences Department and the local Director of County Extension, worked with six authors who represented a variety of family-oriented fields including counseling, early childhood, parent education, adult education, family economics and family law.
The curriculum was developed over a year-long process. The writing design team met often and worked extensively with a 22-member advisory committee. This committee represented leaders from community social service groups, professionals and a number of grandparents with real life experience in parenting their grandchildren. The advisory committee identified topic areas for inclusion in the curriculum, defined terminology, suggested format, and provided feedback to the authors. Approximately 30 professionals from the local community, including advisory committee members and representatives of organizations serving custodial grandparents, reviewed individual chapters or the entire curriculum. They provided critical feedback to the curriculum design team regarding structure, content, and language. The curriculum was pilot tested in two locations in a rural and urban setting. An independent, outside evaluation service was used for on-site evaluation during field testing, and to provide a final review of the project as it neared completion. The manuscript and materials were professionally edited for reading level, continuity and overall presentation.
The completed curriculum is called Second Time Around — Grand parents Raising Grandchildren: A curriculum for Grandparent Support Groups. The content is organized into eight chapters: 1) Understanding Your Not so New Role; 2) Promoting Personal Well Being; 3) Refining Parenting Skills; 4) Building Relationships; 5) Working with School and Community; 6) Managing Finances; 7) Exploring Legal Issues; and 8) Looking to the Future. Additional materials include a guide for facilitators and sponsoring agencies, instructional activities and materials, resource materials for grandparents, participant feedback forms, and suggestions for facilitator assessment of grandparents' learning.
This interactive curriculum is designed to meet the varying needs of diverse grandparent groups and contains background information, resources, and a large number of "hands-on" activities. Facilitators can select particular activities for each meeting based on the needs of their grandparent group. Community resources and personnel can the information is written to be as specific as possible, the wide variation of roles that grandparents often play require flexibility and adaption for local situations.
The continuing increase in grandparent-headed families makes the development, implementation, and coordination of services among involved systems of highest priority. Caretaking grandparents need to consistently model effective parenting practices, thereby enabling grandchildren to become successful, productive and contributing adults. Providing effective support to custodial grandparents will encourage children in their care to develop and thrive in their family, social and educational environments.


Editorial note: To obtain more information about this program, contact Dr. Linda Dannison, 3025 Rohrman Hall, Western Michigan University, Kalamazoo, MI 48008, or at 616/387-3713.
References
Anderson, A. & Smith, A. (in press). Phi Delta Kappan.
Becklund, L. (1993, March 14). I wanted somebody to love. Los Angeles Times, p. 14.
Bronfenbrenner, U. (1979). The ecology of human development: experiments by nature and design. Cambridge, MA: Harvard University Press.
Burton, L. (1992). Black grandparents rearing children of drug-addicted parents: stressors, outcomes and the social service needs. The Gerontologist, 32, 744-751.
Children's Defense Fund. (1997). State of America's children yearbook. Washington, DC: Author.
Creighton, L. (1991, December 16). Silent saviors. U.S. News and World Report, 67, 80-89.
Dannison, L., & Nieuwenhuis, A. (Eds.). (1996). Second time around - grandparents raising grandchildren. Kalamazoo, MI: Western Michigan University Press.
De Toledo, S., & Brown, D. (1995). Grandparents as parents: A survival guide for raising a second family. New York: The Guilford Press.
Griffen, M. & Waller, M. (1985). Group therapy for the elderly: one approach to coping. Clinical Social Work Journal, 261-271.
Jendrek, M. P. (1994). Grandparents who parent their grandchildren: circumstances and decisions. The Gerontologist, 34 (2), 206-216.
Jendrek, M. P. (1993). Grandparents who parent their grandchildren. Journal of marriage and the family, 55, 609-621.
Minkler, M., Driver, D., Roe, K. M., & Bedeian, K. (1993). Community interventions to support grandparent caregivers. The Gerontologist, 33 (6), 807-811.
Minkler, M. & Roe, K. (1993). Grandparents as caregivers: raising children of the crack cocaine epidemic. Newbury Park, CA: Sage.
Smith, A., Dannison, L. & Vacha-Hasse, T. (1998). Grandparents as parents: what today's teachers need to know. Childhood Education. 75, 12-16.
Smith, A. & Dannison, L. (in press). Skipped generation parents: building collaborative partnerships to support custodial grandparents. In R. Chibucos & Lerner R. (eds.), Serving children and families through community-university partnerships: Success stories. Norwell, MA: Kluwer Academic Publishers.
Strom, R. & Strom, S. (1993). Grandparent education: improving communication skills. Educational Gerontology, 19, 717-725.
U.S. Bureau of the Census. (1991). Current populations reports: marital status and living arrangements (March, 1990). Washington, DC: U.S. Government Printing Office (Series P-20, No. 168).
Vacha-Hasse, T., Ness, R., Dannison, L. & Smith, A. (manuscript submitted for publication).
Yorkey, M. (1993). Picking up the pieces. Focus on the Family, 17, 13.
Top of page