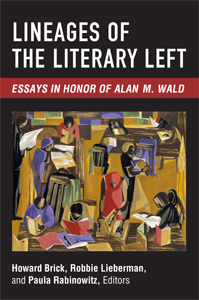 Lineages of the Literary Left: Essays in Honor of Alan M. Wald
Skip other details (including permanent urls, DOI, citation information)
: Ann Arbor, MI: Michigan Publishing, University of Michigan Library, 2015.
Permissions: This work is licensed under a Creative Commons Attribution-NonCommercial-NoDerivatives 3.0 License. Please contact mpub-help@umich.edu to use this work in a way not covered by the license.
For more information, read Michigan Publishing's access and usage policy.
5. A Black Woman Speaks: Beah Richards's Life of Protest and Poetry
Toward the end of 1951, artist-activist Beulah Richardson penned a powerful and lengthy performance poem titled "Genocide." Scripted in three parts, the poem's "1st Voice" is that of a "Negro woman," accompanied by a "chorus of ten voices; children from ages 3 to 21." In the piece the Negro woman declares:
1st Voice: And my pain is unended. For this government's policy toward me is ever changing but unchanged. . . . Look at me! I am the living, indisputable fact of "American Democracy." I am the constitution unamended; I am the citizen undefended.
Chorus: Humiliated, insulted, betrayed and outraged.
1st Voice: . . . I'll not speak spite . . . but life. And to speak of life I must tell of death. Now you must see that I am flesh and blood.
Chorus: And more than that.
1st Voice: You must see that I am black and because of that a strange democracy has been practiced upon me.
Chorus: Say it plain.
1st Voice: It kills me. By government policy I am slain.
Chorus: Maimed, slaughtered, lynched, framed.
1st Voice: It kills me. This American Democracy . . . . . . it kills me![1]
The poem was written and performed to support the publication of We Charge Genocide: The Historic Petition to the United Nations for Relief from a Crime of the United States Government against the Negro People, issued by the Communist Party–affiliated Civil Rights Congress (CRC) under the leadership of its director, lawyer and Communist Party USA (CPUSA) member William Patterson.[2]
The piece makes visible the devaluing of black life within a brutally racist justice system and what these activists often called "legal lynching." It also evocatively illustrates the centrality of necropolitics, what Achille Mbembe theorizes as the subjugation of life to the power of death, in structuring African American citizenship.[3] Richardson's poem connects these forces of state power to longer histories of oppression and resistance that are foundational to the nation, and she performed the piece at numerous events publicizing We Charge Genocide. Indeed, during the early 1950s Richardson, who worked on numerous CRC campaigns and served as a writer for Paul Robeson's Freedom newspaper, garnered much of her early success and publicity as a poet performing and writing in support of such left-leaning activities.
Richardson's early years as a political artist and activist, however, are rarely acknowledged in discussions of her stellar career as an actor on stage, in film, and on TV. She is better remembered by her stage name Beah Richards and her 1967 Oscar-nominated role as Sidney Poitier's mother in Guess Who's Coming to Dinner, in her Tony Award–nominated performance in James Baldwin's The Amen Corner (1965), or even her role in the 1990s as Dr. Benton's mother on the long-running television series ER. Although these dramatic turns solidified Richardson as a serious film and stage talent and highlight her longevity as a successful actor, they do not tell the full story. For a more complete understanding of Richardson's artistic path one must also pay attention to the political commitments that led her to make a career out of playing older black women in a range of politically charged films and stage performances.
Richardson's artistic development, creative alliances, and political affiliations were strongly informed by her long-standing investments in the cultural practices and political analyses developed while she was part of a New York–based black leftist network. This included a dynamic group of black women radicals who coalesced as a collective in the 1940s and 1950s. Among this group of women were writers such as Lorraine Hansberry and Alice Childress and veteran activists such as Louise Thompson Patterson, Maude White, and Thelma Dale. While some of the women were stalwart members of the CPUSA, their activism defies neat categorizations and convenient ideological labels, as these women pushed back against narrow leftist political lines and passionately asserted black women as powerful voices of resistance who could speak to multiple and interconnected forms of oppression.[4]
In the introduction to his essay collection Writing from the Left: New Essays on Radical Culture and Politics (1994), Alan Wald highlights this community of black leftists as a key example of a sustained "Communist cultural tradition" as they "pre-figured" Black Arts practices and "intersected with the new Black Arts movement" of the 1960s.[5] However, as new studies on black radicalism and the long black freedom struggle illustrate, the politics and cultural work carried out by the black women in this collective not only prefigured the Black Arts Movement and Black Power politics but also feminist politics and cultural work of the 1960s and 1970s.[6]
In tracing Richardson's artistic development within the black Left, this chapter extends to black women writers on the Left Wald's incisive use of biography to chart a radical literary tradition and builds on many of his insights regarding connections between the Old and New Left cultural work to illuminate the ways black women radicals from the 1940s and early 1950s remained engaged as artists and activists in the black freedom struggle and feminist politics well into the 1970s. Finally, in exploring the black Left context of Richardson's political development and emergence as an artist and activist, this chapter urges greater attention to and a more nuanced reading of Richardson's later cultural work for the ways it sustains these radical politics and serves as an example of the legacies of an earlier black Popular Front politics.[7]
"A Black Woman Speaks . . ."
More than fifteen years before her Oscar-nominated role, Richardson, a thirty-one-year-old poet and activist, took the stage at the Women's Workshop of the American People's Congress for Peace in Chicago. The workshop, organized by American Women for Peace (AWP) and the Women's International Democratic Federation (WIDF), represented a range of progressive interracial women's peace organizations.[8] With more than five hundred women in attendance, Richardson read from her poem, "A Black Woman Speaks . . . of White Womanhood, of White Supremacy, of Peace." Speaking "in searching honesty," she warns the mostly white audience that "white supremacy is your enemy and mine," that "the only difference is degree," and asks, "What will you do? Will you fight with me?" In concluding, Richardson urges her audience to join black women in the "wholehearted fight" for "peace in a world where there is equality."[9] Conference participants gave Richardson a standing ovation and awarded her a conference prize, and the AWP published the poem as a pamphlet.[10]
The reading marked Richardson's ascent within a national leftist milieu in which she would come into her own as an artist, an activist, and a theorist. Her radical voice would take shape as she moved from her hometown of Vicksburg, Mississippi, to New Orleans and southern California before settling in New York City in the 1950s. Richardson's desire to leave behind what she considered a stifling life in Vicksburg motivated her travels.
In the 1940s, Richardson attended Dillard University in New Orleans, where she found a much-needed escape and introduction to city life. After graduating with a BA in 1948, she moved to California, settling first in San Diego and then Los Angeles. Richardson connected with progressive activists in both cities, but it was while in Los Angeles that she became familiar with a Communist Party–affiliated West Coast black Left and joined the Los Angeles chapter of American Women for Peace.[11] A March 1951 Daily People's World article announced actress Beulah Richardson as the entertainer at a series of programs organized by the "newly formed" Los Angeles Harbor Committee for Protection of the Foreign Born, which supported activists facing anticommunist attacks.[12]
It was perhaps these California connections that led to Richardson's opportune meeting with William Patterson and Louise Thompson Patterson, both key figures in the CPUSA-affiliated black Left and frequent travelers to the West Coast.[13] In a July 1951 letter to William Patterson, Richardson highlighted the significance of their initial exchanges: "Upon first meeting you . . . I faced and accepted the full responsibility of the Negro writer. . . . [M]y first loyalty is to the cause of freedom. Your approval of my latest work makes me feel that I am, in some measure, meeting that responsibility." She also requested that he "say to Louise [Thompson Patterson] that the promise made to her and to Ms. McGee to do a poem on womanhood, is now kept and that I feel it to be my best work to date."[14] This suggests that it was not simply discussions with William Patterson but also conversations with Louise Patterson and Rosalie McGee—the wife of Willie McGee, a black veteran sentenced to death for the rape of a white woman—that had inspired and provided direction for Richardson's writing of A Black Woman Speaks.
Richardson's self-described "best work to date" placed her in conversation with a number of black women radicals who articulated an intersectional analysis of race and gender and pushed their white women comrades to recognize white supremacy as a women's issue and acknowledge their own racial and economic privilege. In February 1947, Thelma Dale clearly articulated these politics at the International Council meeting of the WIDF. Seeking to win support for her perspective "that there can be no real equality for all women until Negro women are also give[n] equality," Dale outlined black women's experiences with "the double oppression of both racial and sex discrimination."[15] Less than five years, later Richardson would expand on these concerns, histories, and relational inequalities in her celebrated eleven-page poem.
Richardson's piece details the ways white supremacy works to construct a racialized notion of womanhood and maintain a destructive hierarchy among women. This construction deemed white women superior and normative and thus coded all discussions of women's activism and women's issues. Richardson explains: "I would that I could speak of white womanhood / as it will and should be / when it stands tall in full equality. / But then, womanhood will be womanhood / void of color and of class, / and all necessity for my speaking thus will be past. / Gladly past."[16] Illuminating the centrality of race and class in dominant constructions of the images of US women, Richardson also imagines a possible future in which economic inequalities and socially constructed hierarchies of difference would no longer exist. For Richardson, "full equality . . . void of color and of class" was not a longing for idealized sisterhood or the erasure of difference but instead was a clear reminder of the ways failing to interrogate calls for women's equality ultimately recenters white womanhood. In this way, her vision moved beyond a humanistic ideal of universal inclusion that was inevitably conceptualized through a normative white subject, foreshadowing instead interventions that would be more fully articulated decades later by black feminist activists such as the Combahee River Collective, cofounder of the Black Women's Liberation Committee and SNCC activist Frances Beal, and scholars theorizing the interrelated and intersectional constructions of gender.[17]
Richardson's work articulates how race and class gendered women differently. Explicating a history of interdependence and oppression that bound black and white women together, she writes "and what wrongs you murders me / and eventually marks your grave / so we share a mutual death at the hand of tyranny."[18] For Richardson, this relationality developed within a long history of US white supremacy and gender oppression rooted in the institution of slavery. As black women toiled under the chattel slavery of a white heteropatriarchy, white women bowed to this same white heteropatriarchy by accepting a constructed ideal of (white) womanhood.[19] Richardson critically reads racialized sexuality as a key source of tension between black and white women activists, yet she also invokes a more standard gendered view of racial violence as she asserts that it was the lynching of black men in defense of white womanhood that gave her voice, asserting, "It is right that I a woman black, should speak of white womanhood. / My fathers, My brothers My husbands, My sons die for it."[20]
"Some Sense of Oneness": Joining a Network of Black Women Radicals
Soon after Richardson's July reading, William Patterson wrote to her praising the poem for its "depth and poignancy, great political wisdom and truth" and urging her to embrace her role as a "leader." He also invited Richardson to New York for a few weeks during his birthday celebration in late August. The invitation included an offer to cover her expenses and set up meetings "with a number of groups," including women active in "legal lynching" campaigns and those "close to Paul and the paper Freedom."[21]
In September 1951, Yvonne Gregory wrote an article for Freedom praising Richardson as a voice of "all Negro women in anger and tenderness" and recounting her arrival in New York, including an enthusiastically received reading of her poem and a celebratory welcome party held for her at Freedom's offices.[22] Once in New York, Richardson put into action one of the strongest themes in A Black Women Speaks as she immediately became active in the struggle to challenge a racist justice system and end "legal lynching." She joined in organizing a September event framed as the Sojourn for Truth and Justice. The protest sought to bring black women from across the country to Washington, D.C., to meet with the Justice Department and demand a "redress of grievances."[23] Richardson served on the initiating committee that included California Eagle newspaper editor Charlotta Bass, writer Alice Childress, Rosalie McGee, Shirley Graham Du Bois, and Louise Thompson Patterson.[24] The organizers made the focal point of the event black women who had experienced firsthand the brutality of Jim Crow justice such as Josephine Grayson, wife of one of the recently executed Martinsville Seven. The protest also centered on the wives of black leaders facing anticommunist investigations.[25]
The D.C. gathering also spotlighted black women radicals' efforts to link women's organizing and civil rights activism. Richardson took a leading role in creating these connections, as she advocated for the sojourn as an exclusively black women's protest.[26] Her clear voice in this organizing effort reflects her emergence as a strategic leader in this network as well as the support she must have found among fellow activists for sustaining a space within the movement for black women's civil rights organizing and cultural work.
The success of the protest sparked the formation of the civil rights organization Sojourners for Truth and Justice (STJ). The STJ defined itself as "an independent non-affiliated Negro women's organization," even as it built a core of support around black women who had a history of working in Communist Party–affiliated groups.[27] The STJ also claimed to speak and work for the "fifteen million Negro citizens," a domain that in both mainstream and radical organizations had long been dominated by black men.[28]
Richardson appears to have been away during the founding meetings of the STJ, but by the end of the year she had published several articles on her travels south in Freedom, completed her "Genocide" poem in support of the CRC's We Charge Genocide petition, and was being scheduled for a national tour to help the "promot[ion] and sale" of the publication. "Already you have been away too long and we need you and miss you," declared Angie Dickerson of the CRC as she negotiated requests for Richardson's speaking tour.[29] With such encouragement, Richardson would become a fully active member in the New York black leftist communities, relocating to the city to write for Freedom, work on campaigns such as the Trenton Six and We Charge Genocide through the CRC, and serve as a member of the STJ.
"By Government Policy I Am Slain": Working and Writing for Freedom
By the 1950s, under the leadership of William L. Patterson, the CRC became a major advocate for black people caught in the US criminal justice system.[30] Often mobilizing around cases that the National Association for the Advancement of Colored People (NAACP) proved unable or unwilling to take up, the CRC led the charge in articulating a radical civil rights politics that connected the mistreatment of African Americans within the US legal system to the daily economic and social injustices that black people encountered as a result of the US government's investments in the structures of white supremacy.[31] The organization relied on the work of national staff members and activists such as Halois Moorhead and Maude White Katz as well as numerous black women volunteers including Richardson, Yvonne Gregory, Bessie Mitchell (the sister of one of the Trenton Six), and renowned elder stateswoman Mary Church Terrell to carry out this work.
When Beulah Richardson joined the CRC in late 1951, the organization was recovering from a series of devastating campaign losses, as the Martinsville Seven had been executed in February and Mississippi had executed Willie McGee in May. The CRC seemed to respond to these setbacks with an intensified focus and a more radical stand against legal lynching and the US government. This can be seen in part in the publication in November 1951 of We Charge Genocide: The Historic Petition to the United Nations for Relief from a Crime of the United States Government against the Negro People. Compiled and written by William Patterson and a group of CRC activists, the publication detailed a long history of racial discrimination, economic exploitation, and violence against African Americans in the United States, taking the groundbreaking step of framing such concerns as a human rights issue deserving international intervention. A prominent portion of the petition outlined the numerous cases of legal lynching that occurred in the United States, including the recent Rosa Lee Ingram case and the Martinsville Seven and Willie McGee cases. William Patterson announced the petition in Paris and traveled throughout Europe denouncing the limits of US democracy. As noted above, Richardson also played a central role in publicizing the work and performed her poem "Genocide" at the book's US launch. We Charge Genocide proved particularly successful at exposing white supremacy as the US government's Achilles' heel within international Cold War debates over human rights and democracy.[32]
Richardson's piece with its "Mood: Urgent and Angry" not only powerfully dramatized the publication's charges but also captured the renewed urgency and defiance felt by many CRC activists after the tragic deaths of the Martinsville Seven and Willie McGee. The poem begins by recounting the long history of injustice faced by African Americans, "1st Voice: Mine, the hands that picked cotton. . . . Two hundred years of my unpaid labor made the country the nation it is now. . . . Since then through deceit, gradualism, hypocrisy, another hundred years of semi-slavery. . . . This government's policy toward me is ever changing and unchanged." Throughout Part I, Richardson enumerates the ways an antiblack discourse frames the genocidal project. "So it is the government's policy to make of me the enemy. White is right and black is evil. All that's evil must be shunned and slain."[33] Richardson points in large part to this discourse and the structures of Jim Crow as the source of black deaths, both social and literal. She writes:
Chorus: Jim crow is the rule.
1st Voice: On the busses, planes and trains. . . . . [sic]
Chorus: Jimcrow.
1st Voice: It maims; how it offends dignity. Along the street. . . . . . [sic]
Chorus: Jimcrow.
1st Voice: On the Job. . . . . . [sic]
Chorus: Jim Crow
1st Voice: Where I live, where I play, / in the courts of every state.
Chorus: Say it plain.
1st Voice: Death! And when I die, Jimcrow marks the spot where my / outraged corpse must lie.[34]
In this section, Richardson articulates a powerful link between the practices of Jim Crow segregation, which by the mid-1950s would be increasingly framed psychologically in public discourse, and the brutal violence and inequities that African Americans experienced in their daily lives.[35] For Richardson, Jim Crow operated not simply as a social barrier but also as a purveyor of white supremacy and black death directly connected to the government-sanctioned practice of "legal lynching." Invoking the recent state executions of black defendants, Richardson writes in the voice of the chorus:
But Willie McGee died, he was electrocuted and the women themselves harassed and persecuted. . . . . [sic] White supremacists not so easily defied, nor their doctrine easily denied. Fifty were not enough. There must be more, ever more voices crying "Tell me, has white supremacy ended your poverty, your pain your misery?"[36]
Richardson then returns to the 1st Voice, a Negro woman, to highlight the interracial and economic workings of white supremacy that link legal lynching and labor exploitation, proclaiming:
And with all the killing, what's to be gained? / Money for the rulers—injustice and death for the people black and white. American workers have a common enemy. . . . The widows who stand at the mine pits mourning their dead buried deep by the greed of the coal industry and the widows of the seven men of Martinsville lift their angry cry; "Whose is the responsibility?"[37]
Thus, Richardson brings to light the multiple ways that white supremacy justifies black death and the economic exploitation of both black and white workers. However, while committed to connecting the assertions in We Charge Genocide to other economic and political struggles, Richardson continued to present antiblack discourses as marking a very specific and deadly history as she sought a response "to my dead . . . bidding me speak . . . . , [sic] bidding me find a way to tell of how and why they were pushed into death alive."[38]
"The Revolt of Rosa Ingram": Black Women Radicals and the Rosa Lee Ingram Case
After 1951, Richardson continued to deploy her artistic talents in support of the organizing work of both the CRC and the STJ even as both organizations faced a growing onslaught of government harassment. The almost decade-long campaign to free Rosa Lee Ingram emerged as perhaps one of the most important struggles against legal lynching that Richardson worked on. The case involved Ingram, a recently widowed sharecropper, and two of her teenage sons who were all convicted and sentenced to death (later reduced to life imprisonment) for the November 1947 murder of John Ethron Stratford. Stratford had died after a dispute with Ingram turned violent and her sons came to her aid. Presenting a black women as the symbolic figure in a criminal case and validating a black defendant's use of deadly force in defending her own life, the Ingram campaign provided radical black women an important source of inspiration and a powerful vehicle for articulating black women's lived experience. Both the STJ and the CRC's Women's Committee for Equal Justice (WCEJ) worked to situate the Ingram case within a longer history of black women's experiences of violent sexual assault at the hands of white men.[39]
Richardson's poetry again served as the signature cultural articulation of these organizing politics. In 1953, she penned the "The Revolt of Rosa Ingram," a lengthy unpublished piece that was performed and circulated broadly through WCEJ chapters. In this poem, Richardson poignantly captures the intersecting histories of a racist criminal justice system and the sexual violence faced by black women in the United States. As a dramatization of the incident from Mrs. Ingram's perspective, "The Revolt of Rosa Lee Ingram" highlights Stratford's murder as an act of resistance to sexual assault. Following the vein of "Genocide," "The Revolt of Rosa Lee Ingram" also indicts a Jim Crow legal system that condones racial violence and "legal lynching" yet denies a black woman the right of self-defense:
Tis the lawless laws of this land / that killed this man . . .
It's the policeman's billy. / The policeman's gun.
It's lynchers running loose / and nothing ever done.
It's jails packed full of innocent folks
with the real criminals judging in the courts.
[40]
Reflective of a feminist politics that would not gain mainstream acceptance for decades, the final pages of the poem defend Mrs. Ingram's right to her own body, asserting, "these are the laws that killed this man / no wonder he could'nt [sic] understand / my body belongs to me. / But be calm my sons / men and women will come. / Must come / to defend a woman's right to her own body."[41] Although men and women did come to support the Ingram campaign, the Ingrams would remain in prison until their parole in 1959.
"Experience Weighs Heavily on My Attitude": From Beulah Richardson to Beah Richards
The imprisonment of the Ingrams outlasted all of the Communist Party–affiliated organizations that campaigned for their release, including the short-lived STJ and the more established CRC. But the dynamic group of black women radicals who had taken leadership in these spaces proved to have greater political longevity. Beulah Richardson, whose poetry and performances helped give artistic expression to the theoretical and political visions articulated in a range of black Left-led organizing efforts, was sustained through Cold War anticommunism by relying on the network of black leftist cultural workers with whom she explored new strategies for connecting her activism and creative craft.
Taking the stage name Beah Richards, she found more or less steady employment throughout the late 1950s and 1960s. She starred in Alice Childress's 1955 off-Broadway production Trouble in Mind, served as an understudy to Claudia McNeil in the celebrated 1959 production of Lorraine Hansberry's A Raisin in the Sun, and toured with the show's national company. Richards also moved into film with a role in the 1959 Take a Giant Step, starring Ruby Dee, and an uncredited role as the family maid in the 1962 film The Miracle Worker. By 1967, Richardson had established herself nationally as a film and television actor and garnered several central roles in a number of interracial and implicitly political productions. These include roles as a local abortion provider fearful of imprisonment in In the Heat of the Night; as the black mother Rose Scott in Hurry Sundown, starring Jane Fonda and Michael Caine; and, in her signature role—although only seven years his senior—as Sidney Poitier's empathetic and supportive mother alongside Roy Glenn, Spencer Tracy, and Katharine Hepburn in Guess Who's Coming to Dinner?[42]
Yet even with her rising star and access to more mainstream venues for her creative talents, Richardson remained connected to black leftist organizations and the close-knit network of black women radicals. Having come together and honed their politics in the 1940s and 1950s, the women demonstrated little hesitation in engaging contemporary political questions. With the founding of Freedomways in 1961, Richardson joined a number of these veteran black women radicals in support of the publication. A slightly revised version of Richardson's 1951 poem "A Black Woman Speaks" accompanied a 1961 article by Maude White Katz titled "Negro Women and the Law."[43]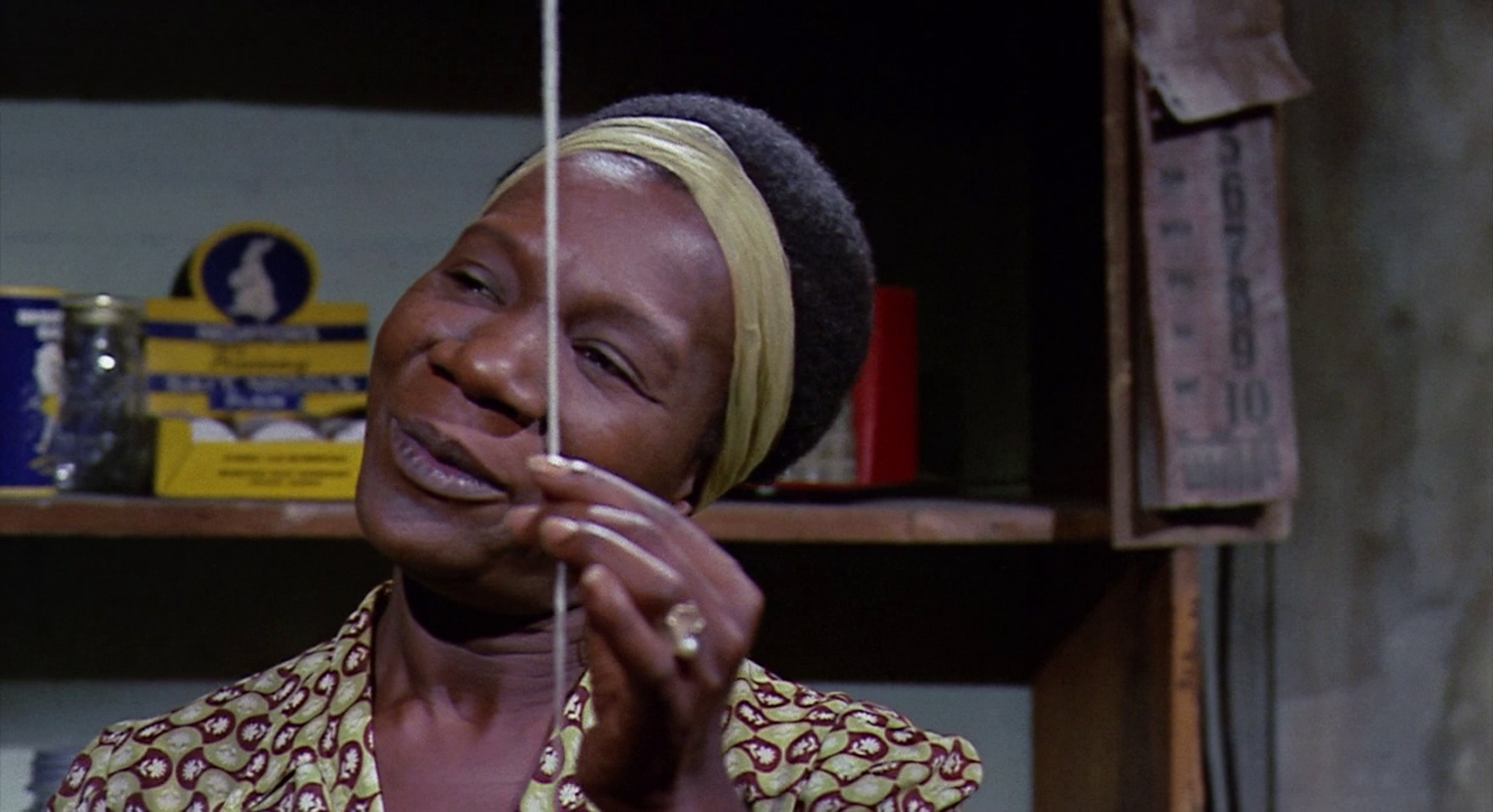 Figure 5.1. Beah Richards as Mama Caleba in the film In the Heat of the Night (directed by Norman Jewison, 1967).
Richardson also penned several articles for a 1964 special issue on the "southern battlefronts."[44] She traveled south to report on the ongoing political activism in Alabama and in her home state of Mississippi. Richardson's three-part series recounts her experiences in Greenwood and Birmingham in 1963 during a period of major grassroots mobilizations led by SNCC and the NAACP. Echoing a global political outlook shaped by her work on the We Charge Genocide publication, Richardson defines the struggle as a revolutionary "fight for human rights, not Negro rights or equal rights.[45] She also continued to support black defendants unjustly jailed. In 1971, Richardson joined with former comrades such as Louise Thompson Patterson, Ossie Davis, and Marvel Cooke as a named supporter of the National United Committee to Free Angela Davis and the Angela Davis Legal Defense Fund. They helped to mobilize support for Davis's freedom and provided crucial organizational leadership during the two-year campaign.[46]
Indeed, Richardson's lifelong work among the black Left continued to fuel her well into the 1970s. Writing to Louise Thompson Patterson in late 1976, Richardson clearly still found the communities of support to be powerful guideposts for her work, proclaiming that "I feel as if magically I've gone backwards." Richardson's comments referred most directly to the surprising revival of her poem, "A Black Woman Speaks," as a stage performance. Undoubtedly, this air of familiarity also spoke to the strength of black feminist organizing. Nevertheless, for Richardson, the moment felt incomplete. She remarked that the contemporary period of revival lacked "the same joyousness we had when first we organized the Sojourners . . . some sense of oneness that of course we know is there" even as she conceded that "experience weighs heavily on attitude."[47]
Such a statement might at first glance appear quite counterintuitive. But on closer analysis, Richardson's nostalgia speaks to the importance of the political bonds and solidarity that initially held this group of black women radicals together and proved to be a sustaining force in their personal lives and activism. Richardson's comments testify to the continued strength and political engagement of this important network of veteran black women radicals but also reveal how much she relied on the lessons and relationships developed during these earlier years, long after the organizational work ceased.
Indeed, for Richardson, the "sense of oneness" and "loyalty…to the cause of freedom" that defined her art and activism during the 1950s appears to have sustained a fundamental part of her political analysis and cultural work. Such political investments are suggested in her portrayal of Mama Caleba/Mrs. Bellamy, the local store owner who performs backroom abortions in the film In The Heat of the Night. Richardson depicts this seemly minor character (clearly meant to signal the exotic world of southern black rural life) as a multilayered flirtatious, defiant, and vulnerable black woman who pointedly gives voice to the racial tensions at the heart of Sidney Poitier's character as she inquires of him, "Why you want to help the police like that? They're stealin' your soul. They chew you up and spit you out."[48] Perhaps Richardson also drew on the feelings of "joyousness" and a "sense of oneness" that she found so inspiring while working with the Sojourners to enliven her performance in the 1998 film Beloved. Richardson evocatively conveys an image of "joyousness" and invokes "some sense of oneness" in the electric scene in which she, as the character Baby Suggs, calls the children, women, and men of the black freed community into the ring to laugh, dance, and "weep, just weep for the living, for the dead."[49]
Notes
1. Beulah Richardson, "Genocide," 1–2, unpublished mimeograph copy, microfilm reel 26, frames 58–70, Civil Rights Congress Papers, Schomburg Center for Research in Black Culture, New York Public Library (hereafter CRC Papers).

2. Civil Rights Congress, We Charge Genocide: The Historic Petition to the United Nations for Relief from a Crime of the United States Government against the Negro People (New York: Civil Rights Congress, 1951)

3. Achille Mbembe, "Necropolitics," translated by Libby Meintjes, Public Culture 15, no. 1 (2003): 21–22. For a discussion of "legal lynching," see Rebecca Hill, "Introduction," in Men, Mobs, and Law: Anti-Lynching and Labor Defense in U.S. Radical History, 1–26 (Durham, NC: Duke University Press, 2008).

4. I explore their activism in more detail in Dayo F. Gore, Radicalism at the Crossroads: African American Women Activists in the Cold War (New York: New York University Press, 2011). See also Mary Helen Washington, "Alice Childress, Lorraine Hansberry, and Claudia Jones: Black Women Write the Popular Front," in Left of the Color Line: Race Radicalism and Twentieth Century Literature of the United States, edited by Bill Mullen and James Smethurst, 183–204 (Chapel Hill: University of North Carolina Press, 2003).

5. Alan Wald, Writing from the Left: New Essays on Radical Culture and Politics (London and New York: Verso, 1994), 4.

6. For examples of this new work that examine the writings and activism of black women on the Left, see Gore, Radicalism at the Crossroads; Cheryl Higashida, Black Feminist Internationalism: Women Writers of the Black Left (Urbana: University of Illinois Press, 2011); Erick McDuffie, Sojourning for Truth and Justice: Black Women, American Communism, and the Making of Black Left Feminism (Durham, NC: Duke University Press, 2011); Mary Helen Washington, The Other Blacklist: The African American Literary and Cultural Left of the 1950s (New York: Columbia University Press, 2014).

7. Ian Rockborough-Smith, "'Filling the Gap': Intergenerational Black Radicalism and Popular Front Ideals of Freedomways Magazine's Early Years (1961–1965)," Afro Americans in New York Life and History (January 2007): 7–36; Nikhil Pal Singh, Black Is a Country: Race and the Unfinished Struggle for Democracy (Cambridge, MA: Harvard University Press, 2005).

8. Jacqueline Castledine, Cold War Progressives: Women's Interracial Organizing for Peace and Freedom (Urbana: University of Illinois Press, 2012), and Harriet Hyman Alonso, Peace as a Women's Issue: A History of the U.S. Movement for World Peace and Women's Rights (Syracuse, NY: Syracuse University Press, 1993).

9. Beulah Richardson, A Black Woman Speaks of White Womanhood, White Supremacy and Peace (New York: American Women for Peace, 1951): 1, microfilm, Sc Micro F-11727, Schomburg Center for Research in Black Culture, New York Public Library.

10. Ibid., "Foreword"; Yvonne Gregory, "Poet Demands Equality for Negro Womanhood," Freedom, September 1951, 7.

11. Beah: A Black Woman Speaks (directed by LisaGay Hamilton, 2003); Mel Gussow, "Beah Richards, 80, Actress in Stalwart Role," New York Times, September 16, 2000, 13A.

12. "Harbor Rallies to Expose Witch Hunt," Daily People's World, March 27, 1951, 12.

13. As mentioned above, William Patterson was a leading member of the CPUSA and director of the CRC, and Louise Thompson Patterson came of age as part of the Harlem Renaissance milieu and was an active member in the Party since the 1930s.

14. Beulah Richardson to William Patterson, July 1951, microfilm reel 5, frame 337, CRC Papers, part 2.

15. Thelma Dale, "The Status of Negro Women," February 3, 1947, 6, microfilm, part II, reel 34, National Negro Congress Papers, Harvard University; Richardson, "Foreword," A Black Woman Speaks.

16. Richardson, A Black Woman Speaks, 1.

17. Combahee River Collective Statement, "A Black Feminist Statement," in Words of Fire: An Anthology of African-American Feminist Thought, edited by Beverly Guy-Sheftall, 232–40 (New York: New Press, 1995); Frances Beal, "Double Jeopardy: To Be Black and Female," in Words of Fire, 146–56; "Mapping the Margins: Intersectionality, Identity Politics, and Violence against Women of Color," Stanford Law Review 43 (July 1991): 1241–99.

18. Richardson, A Black Woman Speaks, 3. See also Elsa Barkley Brown, "What Has Happened Here': The Politics of Difference in Women's History and Feminist Politics," Feminist Studies 18 (Summer 1992): 302–7.

19. Richardson, A Black Woman Speaks, 6.

20. Ibid., 3, 10.

21. William L. Patterson to Beulah E. Richardson, August 1, 1951, microfilm, reel 5, frame 336, CRC Papers, part 2.

22. Gregory, "Poet Demands Equality," 7.

23. "A Call to Negro Women," 1951, pp. 1–3, box 13, folder 3, Louise Thompson Patterson Collection, Woodruff Library Special Collections, Emory University, Atlanta (hereafter Louise Thompson Patterson Collection); Lorraine Hansberry, "Women Voice Demands in Capital Sojourn," Freedom, October 1951, 6.

24. "A Call to Negro Women," 1.

25. Hansberry, "Women Voice Demands in Capital Sojourn."

26. Charlotta Bass to Beulah Richardson, 19 September 1951, box 12, folder 19, Louise Thompson Patterson Collection. It appears from the letter that Richardson and Bass had a disagreement over the event as being exclusively for black women.

27. "A Call to Negro Women," 2–3.

28. Ibid.; "Draft Constitution and By-Laws of the Sojourners for Truth and Justice," p. 1, box 12, folder 17, Louise Thompson Patterson Collection.

29. Angie Dickerson to Miss Beulah Richardson, December 10, 1951, microfilm reel 5, frame 335, CRC papers, part 2; Beulah Richardson, "Victims' Kin Rebuke Tobias, Want Justice," Freedom (December 1951): 1.

30. The CRC emerged from the consolidation of several organizations, including the International Labor Defense and the National Federation for Constitutional Liberties.

31. Gerald Horne, Communist Front? The Civil Rights Congress, 1946–1956 (Madison, NJ: Fairleigh Dickinson University Press, 1988).

32. Gerald Horne, Black Revolutionary: William Patterson and the Globalization of the African American Freedom Struggle (Urbana: University of Illinois Press, 2013).

33. Richardson, "Genocide," 1.

34. Ibid., 3.

35. For a discussion of this turn in a range of writings and studies, including Gunnar Myrdal's work and James Baldwin's writings, see Penny Von Eschen, Race against Empire: Black Americans and Anticolonialism, 1937–1957 (Ithaca, NY: Cornell University Press, 1997), 153–66.

36. Richardson, "Genocide," 5.

37. Ibid., 5–6.

38. Ibid., 6.

39. Charlotta Bass, "Sojourners for Truth and Justice Bulletin" (draft), 2, box 12, folder 18, Louise Thompson Patterson Collection and WCEJ, "The Case of Mrs. Ingram," reel 8, frame 152, CRC Papers.

40. Beulah Richardson, "The Revolt of Rosa Lee Ingram," n.d., 9, microfilm reel 15, frames 322–32, CRC papers, part 2. A reference to Ingram being in prison for "nearly seven years" suggests that the poem was written in 1953 or 1954.

41. Ibid., 10.

42. Ira Peck, "No Time for Bitterness," New York Times, May 2, 1965, C5; Mel Gussow, "Beah Richards, 80, Actress in Stalwart Roles," New York Times, September 16, 2000, A13.

43. Maude White Katz, "Negro Women and the Law," Freedomways (Summer 1962): 278–86.

44. Freedomways (Winter 1964).

45. "Beulah Richardson, "Two Southern Cities," Freedomways (Winter 1964): 60.

46. "Angela Davis," Freedomways (Summer 1971): 197; "Blacks Urged to Aid Miss Davis in Trial," New York Times, October 20, 1970, 27; Joy James, "Introduction," in Angela Y. Davis Reader, edited by Joy James, 1–25 (New York: Blackwell, 1998).

47. Beulah Richardson to Louise Thompson Patterson ("Beulah to Lou"), March 6, 1976, box 11, folder 7, Louise Thompson Patterson Collection.

48. In the Heat of the Night, directed by Norman Jewison (1967 Los Angeles, Mirisch Corporation).

49. Beloved, directed by Jonathan Demme (1988, Burbank, Touchstone Pictures and Harpo Films).

Top of page