This paper was refereed by the Journal of Electronic Publishing's peer reviewers.
Abstract
The importance of the Internet to visual journalism is increasing with each technological advance. Within the past decade online design communities have formed and flourished, creating a cyber haven for creative professionals to meet and share their visual work. This paper focuses on the impact these emerging communities have had on the profession of newspaper design and publishing as a whole. Qualitative interviews with newspaper designers who participate in online design communities unveil transformations within the newspaper-design profession. Additionally, this paper expands on both offline and online community theory, offering insight into future studies that may focus on the Internet's effects on various publishing profession.
Keywords: Online Community, Newspaper Design, Publishing, Professional Virtual Community, Community of Practice
Introduction
In the past decade newspaper design professionals have come together via online communities to support one another, display their work, advance design knowledge, and perhaps even engage in a virtual toast to each newspaper that gives up the ghost. Online communities, otherwise known as Internet groups and collectives (Wilson & Peterson, 2002), have become common connectors for computer users who share similar interests in a subject (Lindlof & Schatzer, 1998). While social media sites such as Facebook, MySpace, LinkedIn, and Twitter have become dazzlingly popular by helping to create a network of friends, a similar electronic niche has developed for design professionals. This article compiles qualitative interviews from members of these electronic communities to analyze the positive and negative aspects of these communities. Additionally we investigate how the communities impact the realms of time and space, and depersonalize the members who participate.
A short history
This paper and the research on which it is based focuses on two of the earliest online design communities, Newspagedesigner.com and Visualeditors.com. In particular, Newspagedesigner.com, established in 2002, is seen in newspaper design circles as one of the first sites to help designers, on a cyber level, with basic communication and employment connections through its main attraction: PDF portfolio postings. Design professionals (as well as students) combine photographs, illustrations, headlines, and stories to create unified, artistically appealing packages with design software such as InDesign, Photoshop and QuarkXpress. They came to this site to recruit potential designers, display their work, or to find and share innovative design ideas. In 2008, in the wake of financial cutbacks at the Sun Journal in Lewiston, Maine, Newspagedesigner faced uncertain times until, with help from the Society for News Design (SND), a U.S.-registered non-profit organization, NPD was recast and unveiled at http://npd.snd.org/.
Visualeditors.com is another popular site where designers can find open-forum discussions and job postings. Its creator, Robb Montgomery, defined the site as "... an online community dedicated to journalism education" (Visualeditors.ning.com). The site was incorporated as a 501(c)(3) non-profit, public charity in 2004 and "... registered in the State of Illinois as a public charity organized for educational purposes" (Visualeditors.org).
Montgomery, a former page-one editor for the Chicago Sun-Times, began Visualeditors in 2004 during his downtime in the newsroom. He saw it as a site where professionals could meet to discuss design issues. "[Online] Forums gave a meeting place to people like myself," he said. Once blogs and portfolio posting evolved, Montgomery saw the site "jump to the next wave of technology" (Miller, Montgomery interview, July 2008). And jump it has. Since 2004, Visualeditors has grown to more than 1,400 registered members (Visualeditors.org). By comparison, SND has approximately 1,500 members worldwide (snd.org/about). Monthly page views at Visualeditors topped two million in February, March, and April of 2007 (visualeditors.org/2007/charity/06/about-the-audience).
During our research – from February 2008 to October 2010 – Montgomery launched a more user-friendly version of Visualeditors using the URL Visualeditors.ning.com using Ning.com, a Web site that allows members to easily create social networks (Miller, Montgomery interview, July 2008). As a result, Visualeditors, under the standard Ning.com format, operates much like Facebook.
Research question & methodology
This research seeks to address the following: How has the online community of newspaper designers helped design professionals cope with an ever-changing print media publishing landscape? We utilized snowball sampling to gather and interview participants, a method that was particularly fruitful in gaining access and trust within the community of newspaper designers by referencing a friend or colleague's name.
We also used an immersion technique to gain access to the virtual community of newspaper designers. One of the authors introduced the project and elicited participation via a post on Visualeditors.com's "Education" discussion forum on October 16, 2007. She asked: "How have Web sites impacted your newspaper design experience?" (Appendix A).
By offering an open-ended question, we presented an opportunity for a variety of replies. By early 2008 the posting had been viewed 1,527 times. However, we received only five responses to the forum and one via e-mail. This low response rate did not deter us. One of the authors has spent more than 28 years in print journalism (more than 20 of them as a design editor), and has constant interaction with design professionals around the country. His connections to the design world helped to support, confirm, and fortify the admittedly sparse quantitative data. Additionally, we held five in-depth interviews with design professionals, including Montgomery and Charles Apple, a free-lance visual journalist, blogger for Visualeditors, and former designer for The Virginian-Pilot. In interviews the two often referred to one another as "brothers."
We sent the respondents to the Visualeditors forum post an e-mail questionnaire that included eight opened-ended questions (Appendix B). The design professionals who were interviewed were asked these questions as well.
In the end, the complete research sample consisted of 11 professionals: the six separate respondents to the original Visualeditors posting and the five qualitative interview participants (two were interviewed by telephone, one in-person, two by e-mail). All but two respondents were working as newspaper designers. The exceptions were retired from newspaper design and either teaching or aiming to teach at the college or university level. The range of newspaper design experience within the group spanned from four to 15 years.
The human connection to online communities
We cannot not communicate, just as simply as we cannot not behave (Watzlawick, et al, 1967). But communication requires a receiver as well as a dispenser, and communities provide those receivers, whether that community is a family, a professional organization, or, in the case of this research, an online community. Communities may be held together by authority (patriarchal or organizational), but equally significant is the psychological dimension of "human closeness" (Habermas, 2000, p. 55).
Richard Rorty (1989) expanded on the vital language component of all types of community when he wrote:
The world does not speak. Only we do. The world can, once we have programmed ourselves with a language, cause us to hold beliefs. But it cannot propose a language for us to speak. Only other human beings can do that (p. 6).
Rorty added that the use of language is neither arbitrary nor is it the "expression of something deep within us" (p. 6). The psychological aspect of these language games and the subsequent electronic communities they help to create cannot be ignored. In Martin Buber's (1947/1993) view, life is much more than a collection of human actions. Instead, life is lived in the between – between one person and another, between a person and an event, or between a person and an idea. This article runs parallel to Rorty's, Habermas' and Buber's theories in that it will expand on the idea that it is not the Internet that has changed communication and human language. Instead, Internet communication has allowed humans to change the use of language over Web discussions, and therefore how humans utilize particular Web sites. It is a phenomenon of the "in-between" that has made online design communities and their relationship to offline communities a significant realm for academic research.
The use of computer-mediated communication to form these communities of newspaper designers is another key theme of this article. Following the hermeneutical approach of social theorist Hans-Georg Gadamer (1975), this article will view these sites (and their use by designers) as a text. Data on the use and behavioral trends of the online participants will be extricated. The data will be used in a Gestalt-like manner, meaning it will act as a theoretical background. The research statement will be placed as a theoretical foreground and the interaction between the two will accentuate and illustrate key issues concerning the impact of computer-mediated communication on newspaper designers, on both practical and theoretical levels.
The theoretical notion of community and whether there is a difference between online and traditional offline communities
During this research, newspaper designers who participated in online newspaper-design communities described their experiences. The term "online community" has numerous meanings and no set definition (Wise, Hamman, & Thorson, 2006), although many scholars have tried to find meaning in the trends of usage and motivations of certain niche online communities (Kobayashi et al., 2006; Youcheng Wang & Fesenmaier, 2004; Knapp, et al., 2007; Farquhar & Meeds, 2007; Skiba, 2007; Spencer, 2007).
More than 15 years ago Rheingold (1994) noted that the term "virtual communities" had many meanings; they could "... be formed by any number of individuals by way of the Internet at their own choice or in response to some stimulus" (as cited in McQuail, 2005, p. 149). In this article we follow Lindlof and Schatzer (1998) and define "online community" and "virtual community" as entities founded "intentionally by people who share a set of similar interests." Their definition emphasizes the psychological aspects of the Web and hints at the embedded "in-between" nature of online communities.
Like offline communities, these online communities often revolve around certain texts and tropes. Their members share "... similar understandings, values, life practices, histories, and identities within a certain framework of variation" (Hyland, 2005, p. 53). Additionally, a community, whether online or offline, is said to have its own sense of identity, of which it is "capable of acting on its behalf or on the behalf of those who have a claim on that identity" (p. 54).
The recurring concept of identity – "a complex personal and social construct, consisting in part of who we think ourselves to be, how we wish others to perceive us, and how they actually perceive us" (Wood & Smith, 2005, p. 56) – fits the online community of newspaper designers. However, it is easier to alter our self-presentation – or the identity in which we want others to perceive us – online than offline.
The community of newspaper designers also fits Van Maanen and Barley's (1984) definition of a "work community," "... a group of people who consider themselves to be engaged in the same type of productive work activity, whose identities are shaped by their work, and who share a set of work-related practices, norms and values, and meanings that influence not only their work but their social lives as well" (Hyland, 2005, p. 134).
The online community of newspaper designers might be more richly defined as a professional virtual community. The objective of a professional virtual community is "to encourage people to exploit or explore knowledge through Web sites" (Chen, 2007, p. 451). Wenger (1999) noted two distinct types of professional virtual communities: "communities of practice," and "communities of purpose" (Cummings, et al., 2006). Communities of practice are people who share interests or professions – newspaper designers or cooking, for example; communities of purpose are people who are going through the same activities – getting married or looking for a job, for instance. According to Wenger, work-related online communities are considered communities of practice. In our research, we discovered that newspaper designers' online communities allowed people in the field to communicate, share, and expand their knowledge of the profession.
Communities change when they undertake computer-mediated communication. For one thing, they counter "... the assumption that a community is geographically bound" and that its members must interact face to face (Wood & Smith, 2005, p. 123). Computer networks transcend geography as well. The people who use them for communication grow accustomed to the convenience and become increasingly dependent upon them. Newspaper designers are no exception, and they have come to depend on their interaction with peers in other places. A designer's portfolio, for example, now can be shown globally, and this has proven to be beneficial in terms of networking.
Theory Constructing Reality: The impact of the online community on the newspaper designer's professional realm
Ishii and Ogasahara (2007) conducted one of the few studies linking "real and virtual networks." They compared two different types of online communities – communities of purpose and communities of interest. Newspaper designers gravitate to electronic communities pertaining to their field for the obvious professional focus. However, the impetus for joining may be the recommendations of a co-worker, either in person or through computer communications. So despite the community of interest, the genesis is the community of purpose: a real network led to a virtual network.
Since it was one of the first interactive design sites, Newspagedesigner emerged as the place for designers to converge, share portfolios (in PDF form), and view other designers' work. Visualeditors later expanded the realm of computer-mediated communications by offering forum discussions on design, which added a key educational dimension.
Wood and Smith (2005) noted that computer-mediated communication allowed participants to alter their self-presentation, which sometimes can be depersonalizing. In short, we are not always polite online, and this can result in flaming or sending messages "intended and/or interpreted to be hostile" (p. 91). Even in the electronic design communities, confrontations occurred. Elman described one experience:
Once upon a time, when Newspagedesigner.com was all the rage, I would comment on many pages I saw being posted. I, along with my colleagues at The Virginian-Pilot (Norfolk, Va.), made it a point to defend the art and craft of visual journalism whenever we read the rantings of a NPD poster who called himself "Wordhawk." This guy thought designers were idiots and illiterate. We tried to be as relentless in responding as he was in posting his prolific musings. We used to call it [Wordhawk's criticisms] crack because we simply couldn't help ourselves. We couldn't resist getting on NPD and joining in whatever design brawl was happening at the time, even though we knew that we weren't engaging in dialogue – we were just feeding some guy's ego and urge to be the bad guy. But it sure was fun and entertaining while it lasted (Elman, questionnaire response, 2008).
Even so, the positive aspects of these communities tended to far outweigh the negative. Elman listed four positive reasons for joining online design communities: "community, education, curiosity, and inspiration for future designs." She later found other benefits when she posted her work on Newspagedesigner: greater exposure of her designs both nationally and internationally, as well as a boost to her reputation.
Before I posted anything on Newspagedesigner.com, I was an anonymous designer, like everyone else. No big deal – I was used to this. Shortly after I started posting pages to NPD, I started to hear from designers from across the U.S. and around the world (Russia and Canada, for example). ... My name showed up on sites like Visualeditors.com when people mentioned designers whose worked they admired. ...
I was amazed by the attention that my pages received. ...
When I showed up to my first SND annual workshop, I was treated like a 'design goddess' (which is what some people called me – NOT that I encouraged that). ... I almost had a heart attack when Denise Reagan (active in SND, acted as moderator/host during the banquet in San Jose) asked me to participate in a little fun Q&A session, off the cuff – in front of about 850 people. I said 'thanks, but no thanks.' I'm convinced none of this would have happened if Newspagedesigner.com hadn't come on the scene (Elman, questionnaire response, 2008).
Others have corroborated Elman's experiences, describing newspaper design sites as a place to find "who's doing what." Now designers could attach a name to a page, which, Elman said, "helped generate a culture of celebrity within the design world."
Montgomery noted that when a daily newspaper he worked for laid him off in 2001 he had "no contacts outside of his Rolodex and a short e-mail contact list" (Miller, personal interview, July 2008). Today these design sites allow anyone who has been laid off to "feel empowered to find a way out" because hundreds to thousands of others know their work (Miller, personal interview, July 2008).
Jim McBee, managing editor for SmartNews and frequent forum contributor on Visualeditors explained the effect these communities have had on a newspaper's ability to hire talented designers:
I was an early adopter of Visualeditors.com. Somehow, my e-mail address was on Robb Montgomery's initial spam announcing vizeds' launch and I jumped right in. Posting there and having a portfolio on Newspagedesigner.com led directly to a job offer at Bluffton Today, a startup in Bluffton, S.C. A vizeds-friendly designer at the Savannah Morning News who I didn't even know pointed out my portfolio to the person who was developing the prototype. I know I'm not the only person who's gotten a job directly through vizeds. I have recruited designers that I met or noticed through visualeditors, and I'm sure I'll do that again (Jim McBee, Visualeditors.com Forum post, email response, October, 2007). 
Visualeditors' interactive functions – for posting portfolios and participating in forums – helped aspiring designer Josh Bohling (from the University of Texas, Arlington) get hired. His design posting – which he called his "Homage to Julie Elman's work" – caught Elman's and The Virginian-Pilot's attention and landed Bohling his first design job right out of college (Miller, Apple personal interview, July 2007; Miller, Elman personal interview, March 2008).
Participation in these design communities also opens communication to a profession that had been restrained by time and space. Now designers can easily communicate outside their own newsroom and move virtually into newsrooms around the world. The forum discussions and portfolio postings make the interaction even richer.
The news design Web sites have made it possible for artists/designers to actually reach beyond the black hole of their newsrooms and form a community. It used to be you had to wait for a conference or the SND annual to have any clue what was going on in the outside world (Stacy Innerst, Visualeditors post, October 2007).
Yet another benefit was the education in design. Josh Crutchmer, one of two contributors to Sportsdesigner.com, explained:
The opportunity to learn and improve has increased exponentially with these sites. Whether that's the ability to reach out to others in the industry through these sites or to learn specifically from a post or article written on these sites, I'd say it cut my career learning curve at least in half if not more to be a part of all these sites (Josh Crutchmer, questionnaire response, 2008).
The exchange of ideas within the online communities encourages feedback. Many participants said the ability to post comments – positive or negative – ultimately encouraged better design. Newspaper designer Molly Parsons said receiving feedback, especially online, was "one of the best ways to grow and learn as a designer. I have found that seeing others' work and seeing how good some really are challenges you to make your stuff that much better" (Urbanski, telephone interview, March 2009).
We observed the high expectations these sites created among designers. Several were "surprised at the number of U.S. newspapers that look ... bland and boring" given the number of quality designs being exhibited on the sites. At times, participants also noticed a lack of selectivity (by those posting PDFs), which, they claimed, could lead to quality design getting lost in the clutter.
It makes it challenging for me to explain to students what quality means when such a huge range of examples show up 'published' (Julie Elman, questionnaire response, 2008).
Designers also valued the networking aspect these sites offered potential employers. In the past, the work of talented designers from small schools and small newspapers easily could be overlooked. Now they can be showcased on a common platform. "I have my own site, but a central gathering place for newspaper designers' portfolios is invaluable for people who do the hiring," said John Zhu (Visualeditors.com post, October, 2007). This leads to a more focused and perhaps nuanced type of hiring.
What's great about this for hiring is that you constantly have candidates. You're not just waiting for someone to walk in the door. You're researching student work. Seeing who are the hot designers coming out of school and then you can look at their work online. You can pursue them immediately. (Diane Juravich, Miller telephone interview, March 2008).
Some respondents did not think the design sites were helpful. One anonymous designer noted that editors sometime look beyond the aesthetic and see only competition:
One editor I worked with would sometimes push me to create a page that would "beat" certain other papers. ... I was pissed. Oh my God. We spent so much time talking about "the reader" at newspapers, and suddenly I've got this editor breathing down my neck (Anonymous Response).
The temptation to steal
As easy as it is to credit great work posted online, it is also tempting for others to steal ideas. "Because the information on the sites is so immediate, people are less inclined to strictly rip off somebody else's work, but it certainly enables people if they're thinking along those lines," said Diane Juravich, a Pittsburgh Post-Gazette designer (Miller, personal interview, April 2008). Since design styles can be easily appropriated (or individual designs copied), some members of online communities have appointed themselves watchdogs to prevent abuse of the growing amount of online design resources.
Elman acknowledged that she had observed incidents of stealing posted work. She said that when copying occurred, "the newspaper community seemed to call people out" and the offenders were the subjects of "big discussions all over the design Web sites" (Miller, personal interview, March 2008). Even so, Crutchmer believed there was a negative impact on the design world's creativity as a result of copycats:
Walk through the judging tables at the annual SND competition now, and you'll see a lot of similar pages, a lot of similar concepts, centerpieces and approaches (whether that's in a photo, typography, color, structure, or overall design). There are many people who won't share their work online now because they feel they've been ripped off or worse as a result. As a result of all of this, it can be very difficult for a designer to feel like he or she has done something completely original now (Josh Crutchmer, questionnaire response, 2008).
Analysis of the data
A prime observation from this research has been that the interaction on newspaper design sites tends to mirror that of offline communities. What makes the online communities worthy of research is their ability to concentrate a wide array of individual designs and comments into designated, easily accessible electronic realms. The steadily growing number of participants in these communities is a sign that they are here to say.
Montgomery said it takes a "healthy communication and activity with over 1,000 participants" to create a truly vibrant online community. This helped to "establish the Visualeditors name in the public's minds" (Miller, personal interview, July 2008). Researchers have kept broad the parameters defining such communities. Preece (2001), for example, defined an online community as a place "... where people come together to get and give information or support, to learn or to find company" (p. 348).
Visualeditors generated this sense of community through its forum and blogging functions, which contributed to the site's educational aspect and acted as well as an extension to offline design conferences.
Between Visualeditors.com and the annual SND Workshop in San Jose, California, I went from knowing no one in the business to knowing everyone in the space of about a year (Jim McBee, email response to Visualeditors Post, 2008).
We believe that the contributors to these electronic communities must do more than simply keep the blogs and other content relevant. More creative, interactive methods must be developed in order to make those who want to be involved feel a part of the culture of these sites. When asked how Visualeditors kept a returning audience, Montgomery noted that Visualeditors was basically maintained by the daily contributions from participants. This runs counter to the traditional newspaper model where a few editors dictated coverage (in terms of which stories were covered and how pages were designed). Now far more voices from around the nation and world have converged in the electronic design communities.
To focus and expand this ideal, Montgomery further spurred interest in visual journalism, as well as Visualeditors, by organizing a "live" design training camp in Chicago in May 2008 entitled "Camp Video Journalism." Shared experiences tend to be a major aspect of building a community both online and offline. As a result of the camp, participants asked Montgomery to establish a Web site where they could share their experiences. He responded and now Visualeditors offers a Campvj page where similar visual journalism training sessions are offered around the U.S. and abroad in Argentina, England, and Germany (http://visualeditors.ning.com/page/training-workshops). In early 2010 Montgomery took Visualeditors to Facebook and solicited ideas on how "... we can use it to share more discussions and links about cross media and multimedia journalism" (Montgomery, e-mail correspondence, March 2010). By that fall 472 "members" were following the page, posting everything from the latest news on SND awards to "live" Campvj workshops being held in Toronto and Berlin. The Campvj innovation was a notable example of the online community of Visualeditors giving rise to and supporting the offline design workshop communities.
How the practice of design has been influenced by online communities
The impact of online communities on the profession of newspaper design has been multifaceted. Some influences are obvious, others more intangible yet significant because of their unseen but powerful nature. Here are the key influences:
On the surface, online communities appear to have decentralized traditional design. Prior to the Internet, which gave rise to these communities, designers learned new techniques from colleagues within their newsroom or, perhaps at best, at annual conferences such as Society of Newspaper Design. Online communities have decentralized this, since designers from around the world can display PDFs of their work and exchange ideas online. But there is a centralizing effect to these online communities as well. By moving from the physical confines of a newsroom to the limitless nature of the Internet, designers from anywhere can communicate via the multiple platforms offered, i.e., blogs, interactive discussions, response threads, etc. And this online communication has strengthened offline communities as well; the global success of Montgomery's Campvj workshops is evidence of this.
Because so many different types of designs are displayed via these online communities, the temptation for designers to steal one another's work may be stronger. Though all of the participants in this research were careful to do their own work, many knew first-hand of incidents of design plagiarism. The discussion forums fostered by the online communities are partially policing this issue, but as the communities grow the incidents of design theft may increase proportionally.
Online newspaper design communities have greatly altered the phenomena of time and space. In terms of time, in the past the best designs were relegated to annual (or quarterly) design magazines. Now top-notch work can be uploaded as soon as it is published – or BEFORE it is published, if the designer seeks feedback from his or her peers. The waiting time for feedback has greatly contracted as well. In terms of space, no longer is there an axis of quality design relegated to the largest, most prestigious publications. Online communities have leveled the playing field in this respect because they provide a visual venue to display visual creations. The old adage "the cream rises to the top" may be applicable when considering the effects online communities have had on individual designers, such as Josh Bohling landing his first job at a major newspaper, or the key feedback that designer Molly Parsons received. It has become as easy for a designer at the Chicago Tribune or Los Angeles Times to display his or her work as for a designer at a weekly newspaper in rural Montana. Online communities offer more designers more ways to enter a concentrated discussion, and this should enrich the profession – as the majority of our participants have noted.
Conclusion
The intent of this research has been to illustrate how online design communities have created new ways for newspaper designers to effectively communicate and illustrate their work. This abstract cyber realm can draw together designers from around the world and alter the publication world by offering creative ways to display work, communicate, share ideas, and even solicit new talent.
Although the sample size for this study was relatively small, the findings corroborated the views of electronic design communities held by one of the authors who has more than two decades of experience as a designer and frequently communicates with designers around the country.
Future research may include a larger, broader, and more diverse sample size including college students and international designers. Are the dynamics governing online communities different for these groups, particularly the international designers? Additional research also could capture the effects and nuances of online communities – and how they affect corresponding offline communities – in other professions such as education, medicine, law, and finance. As the online world evolves, these communities will continue to evolve; updated research will be needed.
The connective tissue among any of these potential studies is the realization that online communities are here to stay. According to Preece, Abras and Maloney-Krichmar (2004), these communities have a "purpose," which is supported by "technology" and guided by "policies" (p. 3). Our research touched on these issues and at the same time underscored the noticeable interplay between online and offline communities. Within that interplay, professionals "...are witnessing a revolution in the measurement of collective human behavior and the beginnings of a new research area" (Kleinberg, 2008, p. 68). Although these electronic communities will change as technology strengthens, deepens, and broadens, the input of the human element will always be the magic that melds the cyber world with the human world.
---
Works Cited
Buber, Martin. 1947/1993. Between Man and Man. New York: Routledge Classics.
Chen, Irene. 2007. "The Factors Influencing Members' Continuance Intentions in Professional Virtual Communities — a Longitudinal Study." Journal of Information Science, 33 (4): 451-467. http://dx.doi.org/10.1177/0165551506075323
Cummings, Sarah, Richard Heeks, & Marleen Huysman. 2006. "Knowledge and Learning in Online Networks in Development: a Social-Capital Perspective." Development in Practice, 16 (6): 570-586. http://dx.doi.org/10.1080/09614520600958215
Farquhar, Lee, & Robert Meeds. 2007. "Types of Fantasy Sports Users and Their Motivations." Journal of Computer-Mediated Communication, 12 (4): 1208-1228. http://dx.doi.org/10.1111/j.1083-6101.2007.00370.x
Gadamer, Hans-Georg. 1975. Truth and Method. The Seabury Press: New York.
Habermas, Jürgen. 2000. The Structural Transformation of the Public Sphere: An Inquiry into a Category of Bourgeois Society. The MIT Press: Cambridge, MA.
Hyland, Stanley, Ed. 2005. Community Building in the Twenty-First Century. School of American Research Press: Santa Fe, NM.
Kleinberg, Jon. 2008. "The Convergence of Social and Technological Networks." Communications of the ACM, 51 (11): 66-72. http://dx.doi.org/10.1145/1400214.1400232
Knapp, Sandra, Andrew Polaszek & Mark Watson. 2007. "Spreading the Word." Nature, 446 (7133): 261-262. http://dx.doi.org/10.1038/446261a
Kobayashi, Tetsuro, Ken'ichi Ikeda & Kakuko Miyata. 2006. "Social Capital Online: Collective Use of the Internet and Reciprocity as Lubricants of Democracy." Information, Communication & Society, 9 (5): 582-611. http://dx.doi.org/10.1080%2F13691180600965575
Lindlof, Thomas & Milton Shatzer. 1998. "Media Ethnography in Virtual Space: Strategies, Limits, and Possibilities." Journal of Broadcasting & Electronic Media, 4 (2): 170.
McQuail, Denis. 2005. McQuail's Mass Communication Theory. Sage Publications: London, England.
Miller, Amanda. Education Forum Topic Posting. 10/16/ 2007. [http://www.visualeditors.com/forum/viewtopic.php?t=6798]
_______. Interview with Charles Apple. November 20, 2007.
Preece, Jenny. 2001. "Sociability and Usability in Online Communities: Determining and Measuring Success." Behaviour & Information Technology, 20 (5): 347-356. http://dx.doi.org/10.1080/01449290110084683
Preece, Jenny, Chadia Abras & Diane Maloney-Krichmar. 2004. "Designing and Evaluating Online Communities: Research Speaks to Emerging Practice." International Journal of Web Based Communities, 1 (1): 2-18.
Rorty, Richard. 1989. Contingency, Irony, and Solidarity. New York: Cambridge University Press.
Skiba, D.J. 2007. "Nursing Education 2.0: Poke Me. Where's Your Face in Space?" Nursing Education Perspectives, 28 (4): 214-216.
Society for News Design. http://www.snd.org/about. Accessed on Web 10/28/2010.
Spencer, Jason. 2007. "Found in (My) Space." American Journalism Review, 29 (5): 36-39.
Thompsen, Phillip. 1996. "Effects of Pictographs and Quoting on Flaming in Electronic Mail." Computers in Human Behavior, 12 (2): 225-243.
Urbanski, Steve. Interview with Molly Parsons. March 16, 2009.
Van Maanen, John & S. Barley. 1984. "Occupational Communities: Culture and Control in Organizations." Research in Organizational Behavior, 6: 287-365.
Visual Editors. About the Audience. http://www.visualeditors.org/2007/charity/06/about-the-audience. Accessed on Web 10/28/10.
_____. Testimonials. http://www.visualeditors.org/testimonials. Accessed on Web 11/5/2007.
Wang, Youcheng & Daniel Fesenmaier. 2004. "Modeling Participation in an Online Travel Community." Journal of Travel Research, 42 (3): 261-270. http://dx.doi.org/10.1177/0047287503258824
Watzlawick, Paul, Janet Beavins Bavelas & Don D. Jackson. 1967. Pragmatics of Human Connumication: A Study of Interactional Patterns, Pathologies, and Paradoxes. WW Norton & Company: New York.
Wise, Kevin, Brian Hamman & Kjerstin Thorson. 2006. "Moderation, Response Rate, and Message Interactivity: Features of Online Communities and Their Effects on Intent to Participate." Journal of Computer-Mediated Communication, 12 (1): 24-41. http://dx.doi.org/10.1111/j.1083-6101.2006.00313.x
Wood, Andrew & Matthew Smith. 2005. Online Communication: Linking Technology, Identity, and Culture. Lawrence Erlbaum Associates, Inc.: Mahwah, NJ.
---
Appendix A
The body of the Visualeditors.com "Education" post of October 16, 2007, read, in part:
Hi All! I am currently doing research on how open online forums and portfolio postings have changed the newspaper design profession within the last few years. I would like to open discussion on how careers, educational experiences, or any other parts of your life- big or small- have been impacted by visualeditors.com and newspagedesigner.com. Please do not hold back. Since newspaper design has barely made a splash within the vast sea of research, I am looking for any and all input to create a project which will compile as much input as possible into one substantial piece that will provide important information for academics and professionals alike. For those of you who have especially felt an impact from these websites and have lots more to share than what you feel can be expressed thoroughly over this forum, I would love to interview you over the phone or possibly in person.
Appendix B
Along with basic demographic information, the questions provided to each participant were:
Please list any Web sites you use which you consider to specifically pertain to newspaper design(ers) and how often you use them.
Describe your original motives for using these Web sites.
Please explain the ways in which you participate, or have participated, with any Web sites that primarily focus on newspaper design.
Describe any positive aspects you have witnessed from using these Web sites that focus on newspaper design. (Personal or otherwise)
Describe any negative aspects you have come across from using these Web sites that focus on newspaper design. (Personal or otherwise)
How do you think Web sites specifically focused on newspaper design have changed the field, if at all?
What do you see for the future of the field as a result of Web sites specifically focused on newspaper design?
Thank you so much for your participation in this project. Please add any additional information or anecdotes that you think may help to increase my understanding of the impact of the developing online community of newspaper designers.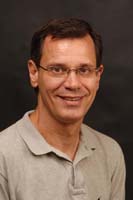 Steve Urbanski is director of graduate studies at West Virginia University's Perley Isaac Reed School of Journalism where he teaches ethics, editing and design, and Mass Media & Society. He was a page design editor for more than 20 years, most recently with the Pittsburgh Post-Gazette where he won a number of state, regional, and national awards, including portfolio awards in 2005, 2006, and 2007 from the Society for Newspaper Design. He holds a B.S. in journalism from WVU, an M.A. in rhetoric and the philosophy of communication, and a Ph.D. in rhetoric from Duquesne University. Email: steve.urbanski@mail.wvu.edu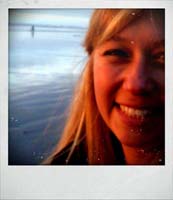 Amanda Miller holds both a BS and an MS in Journalism from West Virginia University's Perley Isaac Reed School of Journalism. This article is a product of her Master's thesis research. She is currently working as a research assistant on numerous projects for Dr. Scott Frickel, Washington State University associate professor in the Department of Sociology. She plans to pursue graduate studies towards a PhD in Communications in 2011.
Top of page