An earlier version of this article was published in the SPARC Open Access Newsletter, January 2, 2009.
A staggering amount of energy was poured into implementing open access (OA) in 2008. This is an attempt to show its depth and breadth, while admitting that the full story can't be captured in one article. There's a lot of detail here, but it's selective and I've tried to present just the highlights of 2008 in nine categories, with a 10th section for highlights of the highlights. To keep it within bounds, I've omitted some sections I've formerly included, such as open education, open access for public-sector information, and the universe of wikis. As always, apologies to the many projects I couldn't include.
(1) Open Access Policies at Funding Agencies
In the last days of 2007, Congress and the President ordered the US National Institutes of Health (NIH) to adopt an OA mandate for NIH-funded research. The new policy, released in January of the new year, was a breakthrough: it was the first OA mandate at a major public funding agency in the US, it capped a long struggle against a well-funded and deceptive publishing lobby, it made similar policies easier for other federal agencies, and it applied to more literature than any other single policy likely ever will. The NIH is the world's largest funder of non-classified research, public or private, and its research grants result in 80,000 peer-reviewed articles per year. Its $29.2 billion budget for 2008 was larger than the gross domestic product of 124 nations. The new policy allows a 12-month embargo, twice as long as other medical research funders, but follows the uncompromising model pioneered by the Wellcome Trust: grantees must comply, and if a given publisher will not allow open access on the agency's terms, then grantees must look for another publisher.
Also in January of 2008, the European Research Council became the first EU-wide funding agency to adopt an OA mandate. In some respects its policy is even stronger than the NIH's: it uses a six-month embargo, it hopes to make the embargo even shorter, and it applies to data files as well as peer-reviewed articles. The ERC disburses about 7.5 billion Euros/year, or 15% of the EU research budget for the Seventh Framework Programme (FP7) (2007–2013). Later in the year the EU adopted a second EU-wide OA mandate for another 20% (€10+ billion) of the FP7 research budget as a pilot project for what should eventually be an even more inclusive mandate. The pilot project is the first OA mandate to experiment with different embargo periods for different fields.
"There are promising signs that the EU will continue to move towards OA mandates for 100% of its publicly funded research."
There are promising signs that the EU will continue to move towards OA mandates for 100% of its publicly funded research. The prime ministers of the 27 member states endorsed an explicit connection between open access and the proposed new "fifth freedom" or "free movement of knowledge" for the EU. Janez Potocnik, the European Commissioner for Science and Research, told the director of the primary funding agency in the Netherlands that the EC "will encourage all recipients of EU subsidies to make published scientific/scholarly articles available to the public." The Council of the European Union endorsed open access in its 2020 Vision for the European Research Area, and the EU's Information and Communication Technologies Policy Support Programme was expected to launch a new funding program devoted to open access by the end of January 2009. The European Science Foundation (ESF) and EuroHORCs (European Heads of Research Councils) jointly recommended OA mandates for all public European funding agencies. The ESF represents 77 organizations from 30 European countries and EuroHORCs represents all the major public funding agencies in 23 European countries.
The US and EU mandates are the largest of the year, but 12 other public funding agencies also adopted open access mandates in 2008: Italy's Istituto Superiore di Sanità (National Institute of Health); the Irish Research Council for Science; Ireland's Higher Education Authority, Engineering and Technology; the Autonomous Community Government of Madrid (Comunidad Autónoma de Madrid); the Ontario Institute for Cancer Research; the Humanities and Social Sciences branch of France's Agence nationale de la recherche; the National Research Council Canada; the National Cancer Institute of Canada; the Norwegian Knowledge Centre for the Health Services (Nasjonalt kunnskapssenter for helsetjenesten); and Germany's Fraunhofer-Gesellschaft. Austria's Fund to Promote Scientific Research (Förderung der wissenschaftlichen Forschung) strengthened its OA policy from a request to a requirement. Canada's National Science and Engineering Research Council began developing an OA policy that it says will resemble the OA mandate of the Canadian Institutes for Health Research. Among private funders, there were new OA mandates at Autism Speaks, the MacArthur Foundation, and the Moore Foundation.
On the other hand, five of the new funder mandates have loopholes for dissenting publishers. In effect they require grantees to provide open access to their peer-reviewed manuscripts except when their publisher does not allow it. The majority, including the NIH and EU policies, close that loophole.
An OA mandate in Ukraine has been approved by the parliament but not yet implemented. The DBT India Alliance (public) and the Wellcome Trust (private) launched a biomedical research program with an OA mandate. The OA mandate at the Canadian Institutes of Health Research took effect, and the UK Medical Research Council strengthened its OA mandate to require libre open access, not just gratis open access,[1] under some circumstances. Mandates are known to be under consideration at other public funding agencies in Norway and Science Foundation Ireland.
As in 2007, funders adopting strong OA requirements far outnumbered funders adopting weaker OA requests. I found only two clear cases in the latter category: Spain's National Research Council (Consejo Superior de Investigaciones Científicas) and the Swiss Academy of the Humanities and Social Sciences (Schweizerische Akademie der Geistes- und Sozialwissenschaften). But we could add to this category a new Russian policy requiring research publications based on theses and dissertations to be digital and online but not to be open access. (For theses and dissertations, unlike journal articles, the chief hurdle to open access is getting the full texts online.) Spain's Ministry for Innovation and Science is writing a "law on science" whose draft includes language, still vague, on open access for publicly funded research. Germany will soon feel the effects of the combined efforts of a new Alliance of German Science Organizations, supporting green open access, gold open access,[2] and open data, and ENCES (European Network for Copyright in support of Education and Science), a new organization supporting OA-friendly copyright law.
"If the NIH policy caused actual infringement, publishers would be in court, not Congress."
In September, Rep. John Conyers (D-Michigan) introduced a bill in the US House of Representatives to overturn the OA mandate at the NIH and bar all other federal agencies from adopting similar policies. The "Fair Copyright in Research Works Act" (H.R. 6845) is to fair copyright what the USA PATRIOT Act is to patriotism. The title of the bill and the rhetoric of the publishing lobby both suggest that the NIH policy somehow violates copyright law. But if the NIH policy caused actual infringement, publishers would be in court, not Congress, and would already have a remedy without the Conyers strategy of amending US law. The bill died without a vote at the end of the last session of Congress, but is expected to be re-introduced in the new session. (See the October 2008 SPARC Open Access Newsletter for a detailed analysis of the bill and critique of the publisher arguments in favor it.) Among the friends of open access who weighed in against the bill were Rockefeller University Press, the AIDS Vaccine Advocacy Coalition, seven major library associations, 46 law professors, and 33 US Nobel laureates in science. This was the third time since 2004 that 25 or more US Nobel laureates wrote a joint letter to Congress in support of the NIH policy.
Three major institutions in Canada called for open access to publicly funded research: the Canadian Library Association, the Canadian Association of Research Libraries, Library and Archives Canada. The CLA not only called for an OA mandate, but argued that embargo periods were temporary compromises justified only to help publishers adapt during a transition period. Ireland's Health Research Board issued its Position Statement in Support of Open and Unrestricted Access to Published Research. A report commissioned by Australia's Minister for Innovation, Industry, Science and Research recommended open access for all publicly funded research and public sector information. A French report on national research policy, attached to the 2009 finance bill, recommended OA archiving for publicly funded research. So did the European Commission's tech transfer report, four months before the EC announced its open access pilot project. So did the civil society organizations attending the OECD 2008 Ministerial Meeting, in one of two Seoul Declarations. So did an editorial in BMJ. Scholars from four research universities in Hong Kong proposed a strong OA policy for publicly funded research in Hong Kong, and won the endorsement of the University Research Committee of Hong Kong University. The vast majority of the public comments submitted for the NIH's open meeting in March supported the new OA mandate. The Task Force on Cyberlearning from the US National Science Foundation called for open access to NSF-funded research. The participants in the Open Access and Research Conference 2008 issued the Brisbane Declaration, calling for open access to publicly funded research, an institutional repository (IR) and policy to fill it at every university, use of the IR for research assessment, and deposit at the time of acceptance for publication.
(2) Open Access Policies at Universities
"The Harvard policy grabbed attention because it was the first university mandate in the US, because it was the first adopted by faculty rather than administrators, because the faculty vote was unanimous, and because it was Harvard."
In a shot heard around the world, Harvard's Faculty of Arts and Sciences (FAS) adopted an OA mandate in February, at a time when there were already 12 university-level OA mandates worldwide. The Harvard policy grabbed attention because it was the first university mandate in the US, because it was the first adopted by faculty rather than administrators, because the faculty vote was unanimous, and because it was Harvard. Three months later, Harvard Law School voted unanimously for its own OA mandate, and at year's end almost every school within Harvard was considering a mandate. A representative of the Harvard Medical School told Library Journal that the med school would probably be next. The Harvard FAS policy immediately inspired action at many other schools. At the Stanford School of Education, for example, John Willinsky proposed an OA mandate modeled on the Harvard policies and the faculty approved it the same afternoon, by a unanimous vote. The unanimous votes—at Harvard, Stanford, and later at Macquarie University— decisively answer the publisher objection that the slow growth of OA archiving, or even the proposal of mandates, is a sign that faculty don't want open access. They show that green open access is desirable even for faculty who routinely publish in the most prestigious journals in their fields. One small sign that the Harvard policy lit a spark: the Chronicle of Higher Education's blog post about it ranked Number 3 of its Top 10 most-read posts of 2008.
University-level OA mandates were also adopted at Charles Sturt University, ETH Zürich (Eidgenössische Technische Hochschule Zürich), Macquarie University, Napier University, Queen Margaret University, Southampton University, Stirling University, the University of Glasgow, the University of Helsinki, and the University of Tasmania. That comes to 13 new university mandates in 2008, more than the number from all previous years combined.
As with funder policies, strong mandates outnumbered weaker policies to encourage open access without requiring it, which were adopted at Otago Polytechnic, the University College of Borås, the Swedish University of Agricultural Sciences, the University of Oregon, and the University of Glamorgan. Temple University adopted an OA mandate for its doctoral dissertations.
The University of California has been considering an OA mandate since January 2006, and its draft policy was of material assistance to Harvard. Now the Harvard victory is inspiring California to simplify its draft and continue mustering the support of its 10 campuses. Apart from California and the other schools within Harvard, at year's end mandate proposals were known to be under discussion at Brigham Young University, Colorado College, Colorado State University, the University of Colorado at Boulder, the University of New Hampshire, the Open University, Rollins College, and the Stanford School of Humanities and Sciences. At least 10 other universities are in the quiet stage of their deliberations and not ready to be named.
An editorial in the Oberlin Review called on Oberlin to adopt an OA mandate. Participants in the Students for Free Culture conference released the draft Wheeler Declaration, laying out five criteria for an open university including open access to the institution's research output. The Nigerian University Library consortium urged Nigerian scholars to self-archive. An editorial in Open Medicine called on all Canadian medical schools to adopt green OA mandates. Alma Swan shared some preliminary findings from an unpublished study showing that institutions with OA mandates had the least difficulty populating their repositories. The Association of Universities in the Netherlands and the Association of Indian Universities agreed to collaborate on the promotion of open access, among other areas of common interest. SPARC and Science Commons released advice on how faculty and administrators can work for OA mandates at their institutions, and the Research Information Network released recommendations for university administrators, including one to make "research outputs . . . accessible widely and rapidly, and as far as possible, free of charge to users." The Canadian Research Knowledge Network, representing 72 Canadian universities, released its draft plan to promote open access by publishers, funding agencies, and universities. Australia's National Academies Forum endorsed open access and promised to "act strongly" to promote it, and the European University Association unanimously recommended OA mandates for its 791 university members in 46 countries. The EUA recommendation even picked up an endorsement from a pro–intellectual property magazine (IPR Helpdesk).
There was a new and welcome element in several of the recommendations in 2008: not just open access itself, but OA advocacy. When the European University Association recommended OA mandates for its 791 members, it also recommended that they support national-level OA mandates. When Australia's Ministry for Innovation, Industry, Science and Research recommended open access for publicly funded research in Australia, it also urged other countries to reciprocate. When the Fraunhofer-Gesellschaft adopted its own OA mandate, it also committed itself "to lobbying for official recognition" of open access "on a national and European scale" and "for the drafting of appropriate legislation." When the European Commission increased its funding for OA digitization, it also called on member states to do the same. OA-supporting institutions are acting locally and acting globally at the same time, thanks in part to open access itself.
(3) Some Growth Numbers
OA journals and repositories proliferated faster in 2008 than in any previous year. In 2008 the Directory of Open Access Journals grew by 812 peer-reviewed OA journals, or 27%. Last year it grew by 486 journals or 19%. In 2007, it added 1.4 titles per day, but in 2008 the rate jumped to 2.2 titles per day. It now lists a total of 3,812 peer-reviewed OA journals.
"Worldwide, more than five new repositories were launched every week during 2008."
The number of OA repositories grew by 72 or 8% in Scientific Commons, 129 or 14% in OAIster, 271 or 28% in the Registry of Open Access Repositories (ROAR), and by 281 or 28% in the Directory of Open Access Repositories (OpenDOAR). Worldwide, more than five new repositories were launched every week during 2008. Barbara Kirsop calculates that the number of repositories in developing countries grew by 89 or 51% in the last three months of the year alone. Scientific commons now lists 963 repositories, OAIster 1,051, ROAR 1,229, and OpenDoar 1,296.
The number of items on deposit in these repositories grew by 4,886,516 or 34% according to OAIster, and by 7,532,473 or 45% according to Scientific Commons. That's 13,300+ items per day in OAIster and 20,600+ per day in Scientific Commons. If a sufficiently large majority of these deposits represents OA full-texts, which we don't know, then the rate of green OA content growth (new deposits) surpasses the rate of green or gold OA infrastructure growth (new repositories and journals).
Globally, we don't know what percentage of new articles are published in journals that permit OA postprint archiving, or the percentage of those archive-eligible postprints that are actually archived. But Sigbjørn Hernes calculated the numbers for the 19,070 research articles published in Norwegian journals in 2005–2006: at least 9,110 or 47% could have been self-archived, but only between 143 and 408 (1.6% to 4.5% of the eligible group) had actually been self-archived by April 2008. We don't know how these figures compare to the rates in previous years or for other journals. But if they're typical, then the rate of content growth lags far behind the rate of infrastructure growth.
(Most of the numbers in this section not attributed to others were gathered or computed by Heather Morrison, Project Coordinator for the British Columbia Electronic Library Network. Her end-of-2008 figures were recorded on December 31, 2008.[3])
(4) Open Access Archiving
After the NIH released the mandatory version of its OA policy in January, publishers began announcing their willingness to cooperate with it. Many announced their willingness to deposit articles in PubMed Central (PMC) on behalf of authors. The Nature Publishing Group not only accommodated the NIH policy, but decided to require only a six-month embargo. It also became the first publisher to say that it would be willing to accommodate university mandates as well and eventually deposit directly into institutional repositories. A Springer journal, Genomic Medicine, not only accommodated the NIH policy, but decided to deposit all its articles in PMC even when the authors were not funded by the NIH. Such policies are common at OA publishers, like PLoS and BMC, but Genomic Medicine appears to be the first subscription journal from a major commercial publisher to adopt the policy. The Open Access Directory wiki created a list of publisher policies on NIH-funded authors. Enough publishers now allow authors to self-archive the published PDF, as opposed to the peer-reviewed but unedited manuscript, that SHERPA started a list of them.[4]
The American Psychological Association initially decided to charge a $2,500 fee to deposit peer-reviewed manuscripts by NIH-funded authors in PMC, and to steer authors toward the toll gate by rescinding its long-standing permission for authors to self-archive in their institutional repositories. But after a week of widespread criticism, it reaffirmed its 2002 policy, allowing no-fee self-archiving to institutional repositories, and said it was re-examining the PMC deposit fee. Two months later it abolished the fee. While most toll-access (TA) publishers require the full 12-month embargo that NIH allows, and some still lobby against the NIH policy itself, I'm not aware of any who oppose the policy so strongly that they now refuse to publish NIH-funded authors.
More than 2,000 TA publishers agreed to allow free online access to their articles for the limited purpose of the upcoming UK Research Assessment Exercise. This looks like a victory for access, but I see it as a failure of OA archiving. The difficult negotiation with more than 2,000 publishers, conducted by the UK Publishers Licensing Society, would have been entirely unnecessary if 200 universities had adopted policies to ensure the OA archiving of the same articles. Moreover, the articles would have been available for all users and all purposes, not just those connected to the Research Assessment Exercise. Maybe next year.
In addition to the hundreds of institutional repositories launched by universities (see Section 3), 2008 saw a significant spread of repositories to other sorts of institutions. Médecins Sans Frontières launched one for its humanitarian work. India's Institute of Mathematical Sciences and National Institute of Science Communication and Information Resources each created one for its research output. The state of New Jersey launched one for OA academic videos. A handful of funding agencies followed the lead of the NIH and established OA repositories for the research they fund: Spain's Consejo Superior de Investigaciones Científicas (Spanish National Research Council, or CSIC), the UK Economic & Social Research Council, the UK Engineering & Physical Sciences Research Council, the UK Food Standards Agency, US Agency for Healthcare Research and Quality, and the US Department of Energy. We also saw a new wave of networking services with repository functions: Academia.edu, BiomedExperts, Epsilen, and Twidox.
There was a slew of new subject repositories: Agrega, for Spanish OERs; another OER repository from Bibliotheca Alexandrina; a new arXiv section on quantitative finance; BLOSSOMS (Blended Learning Open Source Science or Math Studies) for video modules in mathematics and science; Hprints, for the humanities in the Nordic countries; JDSupra, for the working documents of practicing lawyers; JorumOpen, for UK teaching and learning materials; the OER Research Repository, for research on OERs; Plazi.org, for biological species descriptions; PolicyArchive, for public policy research; Theropod Archives, for research on this group of bipedal dinosaurs; and the Vietnamese Rice Knowledge Bank, for rice-related research.
Project-specific OA repositories multiplied in 2008: for Cambridge's Learning Landscape Project, for the Rice University wireless platform, for committee work at King's College London, for the Open Repositories 2008 conference, for example, plus a test repository for the SWORD 2 project.
The OA World Digital Library recruited some important new members, such as the US National Archives, the Library of the Organization of American States, and National Library of China. It also acquired a new collection on the history of Eastern medicine from the Wellcome Library and Bibliotheca Alexandrina.
Several projects in medicine have repository elements but go well beyond ordinary repositories. Health Sciences Online is a searchable, OA collection of expert-vetted, authoritative information funded by the US and Canadian governments, the World Bank, the World Health Organization, NATO's Science for Peace Program, and a handful of private foundations. Kaiser Permanente is developing an OA database of genetic, environmental, and health data, with more than $8 million in funding from the Robert Wood Johnson Foundation. The plan is to harness the information to disentangle genetic and non-genetic contributors to diseases like prostate cancer and bipolar disorder. Science Commons and its partners—CollabRx, CommerceNet, and the Public Library of Science—are developing Health Commons, an ambitious ecosystem of OA literature and data, the semantic web, intelligent licensing, specimen-sharing services, and economies of scale, all in the service of developing cures. Initiatives like the Personal Genome Project, PatientsLikeMe, and CureTogether began to share personal health data from consenting patients in order to make their data more useful for all.
In 2008 we saw significant steps toward the large-scale collaboration of central resources and distributed repositories. The University of Hull's Gold Dust Project takes in RSS feeds from institutional repositories and offers a reconstituted set of feeds based on user interests. CERN, DESY, Fermilab, and SLAC began building INSPIRE, a common retrieval platform for research in high-energy physics. INSPIRE will not replace arXiv, SPIRES, CDS, or JACoW, but unify them with a common interface. DRIVER launched a portal of European research repositories and eIFL launched a portal of the repositories in the 17 developing and transition countries where it operates. Nereus, the mostly-OA repository of economic research harvesting from the IRs of major research universities, added its first members from Poland and the US. The Utrecht University Library is developing an OA repository for veterinary medicine that will harvest metadata from other repositories around the world. In Spain, Recolecta is a central portal or repository harvesting research articles from institutional repositories throughout the country. Portugal just launched RCAAP (Repositório Científico de Acesso Aberto de Portugal) to do the same job for its ten institutional repositories. The Dutch national science portal, NARCIS, now incorporates the contents of the Dutch repository network (DAREnet). But the most ambitious and coordinated national system may be in Ireland. In 2008, the major Irish public funding agencies adopted OA mandates that allow grantees to meet the OA requirement by depositing their work in their institutional repositories. At the same time, the Irish Universities Association launched a project to build an IR at every Irish university and a complementary project to build a National Research Platform to harvest the contents of the IRs and promote the visibility of national research, preserve it, organize it, and crunch it for benchmarking, bibliometric analysis, and quality assessment.
We also saw more systematic collaboration among the organizations that support repositories. DRIVER and SPARC Europe agreed to work together, as did DRIVER and eIFL.net, and DRIVER and Japan's Digital Repository Federation. DSpace and Fedora agreed to collaborate on a number of common goals, including the promotion of open-source repository software, the improvement of services, and the interoperability of key components.
Repository tools proliferated in 2008. Among the most notable were a wiki plugin for Fedora repositories (from the National Science Digital Library); a Drupal front end for Fedora repositories (from the University of Prince Edward Island); a Fedora add-on to disseminate deposits as OAI-ORE Resource Maps (from the National Library of Sweden); an EPrints plug-in for adding user comments (from the SNEEP project); a recommender system for DSpace repositories (from Desmond Elliott); a current awareness service (from DRIVER); a button for repository articles which converts keywords to links into the KnewCo database (KnewCo); a University Scholarly Knowledge Inventory System to track publications eligible for deposit and relevant publisher archiving policies (from the University of Utah); an Australian mirror of SHERPA enhanced with local information not originally captured in SHERPA (OAK Law Project); an elegant set of repository widgets (from JISC); a system for collecting bibliographic data, creating publication lists, and automating repository deposits (from the Universities of Wisconsin and Illinois); a service to expose OAI-compliant repositories according to the Linked Data guidelines (from Media Spaces); a census tool to show the weekly deposit totals for all the repositories in a given country (from Chris Keene); a service to take the URL of an OA article and return the OA conversations about that article taking place in certain online venues (Alf Eaton); a service to prove that articles on deposit in repositories have not been altered (from HP Labs); and a new P2P repository technology (from Offsystem) that stores pieces of each deposit in many different locations and reassembles them only for users in possession of the URL, allowing depositors to choose between open access and privacy. In fact, there were so many new repository tools that the Max Planck Society launched CARPET (Community for Academic Reviewing, Publishing and Editorial Technology), a catalog of repository and publishing tools that will evolve into a service allowing users to compare and exchange information about them. This explosion of utility illustrates one of the central benefits of open access: useful OA content attracts creative energy to make it more useful, a benign circle difficult to start but, now, clearly, already started.
The major repository packages were all updated: EPrints (to 3.1), DSpace (to 1.5.1), and Fedora (to 3.1). Some of the lesser-known packages continued to evolve as well: ICA-AtoM (to 1.0.4), Kete (to 1.1), OPUS (to 4.0), and PURE (to 3.9). The most significant new entry to the field was the beta edition of Microsoft's OAI-compliant Research-Output Repository Platform, which is free of charge and one day may be open source as well.
One of the most promising tool developments in 2008 was the uptake of SWORD (Simple Web-service Offering Repository Deposit) and the prospect that it may actually do what it was designed to do: facilitate automated deposits and support the rapid growth of OA repositories. Savas Parastatidis released OfficeSWORD, a SWORD plug-in for Microsoft Word. Stuart Lewis created SWORDAPP, a tool for making repository deposits from within Facebook, and wrote a PHP library for the SWORD2 project. The Australian Partnership for Sustainable Repositories created a SWORD plug-in to deposit files directly from Open Journal Systems and Open Conference Systems. (If only the journal management software used at most TA journals would do the same.) The JISC open-source Foresite software builds OAI-ORE Resource Maps of JSTOR journals, and uses SWORD to send them to DSpace repositories. An EDINA tool motivates repository deposits by creating personal publication lists and using SWORD to facilitate the deposit of items on the list. When Nature said that it would consider depositing articles directly into institutional repositories, provided they supported batch uploading, Les Carr was able to reply that EPrints and DSpace both support batch uploading and both support SWORD. The adoption of SWORD should not only help populate repositories, but lower the barrier to mutual harvesting between central and distributed repositories, and therefore lower the stakes in the question of where a funder's OA mandate should require initial deposit.
Without mentioning SWORD, a NISO working group reported that it may recommend a standard IR deposit protocol and develop a companion deposit tool.
After much anticipation, the Open Archives Initiative released the production version of the Object Reuse and Exchange specifications (OAI-ORE), the next generation of the OAI protocol for clusters of repository content, such as different chapters of the same book or different versions of the same article. The National Library of Sweden released OAI4J, a free and open-source client library for OAI-PMH and OAI-ORE, and OREprovider, a free and open-source Fedora plug-in to redistribute related objects stored in a Fedora repository as OAI-ORE Resource Maps. The JISC Foresite project released the Java and Python code for constructing and manipulating OAI-ORE Resource Maps. Developers from Southampton and Oxford created a demo service using OAI-ORE to support the large-scale transfer of data among repositories built on different software (and in the process won a competition at the Open Repositories 2008 conference). Ross McFarlane built a prototype service to bring visual clarity to the navigation of highly nested ORE aggregations (and in the process won a Microsoft-funded prize at RepoCamp 2008). JISC funded two projects to test the OAI-ORE, and Microsoft funded a project to create an OA repository for chemical data that may be the first OAI-ORE–compliant repository.
(5) Open Access Journals
Peer-reviewed OA journals made major strides in 2008, even apart from the new launches (see Section 3). For starters, more than 30 subscription journals converted to open access in 2008, including six venerable ones over 25 years old. More than a dozen subscription journals converted just their backfiles to open access, including another six over 25 years old.
"When publishers tell policy-makers that green OA mandates will drive them toward OA business models, informed policy-makers will wonder why that's a problem."
The largest event for gold OA in 2008 was undoubtedly the Springer acquisition of BioMed Central. Springer, the second largest academic journal publisher after Elsevier, is now the world's largest OA publisher. The most important aspect of the news to me was little mentioned in press accounts: BMC had moved from the red to the black before the sale. This for-profit OA publisher had become profitable. Springer CEO Derk Haank put it clearly for fellow publishers: "We see open access publishing as a sustainable part of STM publishing, and not an ideological crusade." Subscription publishers facing declining subscriptions can no longer say that OA business models are untested or insufficient. They can only say, if they want to risk the candor, that they want even higher profit margins. When publishers tell policy-makers that green OA mandates will drive them toward OA business models, informed policy-makers will wonder why that's a problem. On a related front, the Institute of Physics announced that its OA New Journal of Physics also moved out of the red and broke even in 2008. Hindawi and Medknow have been profitable since 2006, and non-profit PLoS ONE broke even more than a year ago. But Hindawi and Medknow are based in Cairo and Mumbai, and might give no comfort to worried TA publishers in Europe and North America with higher overheads. Likewise, PLoS ONE may give no comfort to publishers who perform more extensive and expensive forms of pre-publication review. (PLoS ONE combines pre-publication review, limited to technical soundness, with open, communal, retroactive commentary on all other issues, including the paper's significance.) But worried publishers must now digest the fact that BMC and IOP perform full traditional peer review and are based in expensive London. They should also register that Springer didn't buy every profitable publisher of BMC's size in 2008. It bought BMC. It's preparing for an OA future. If other conventional publishers see the same writing on the wall, they are not moving as quickly or boldly.
2008 also saw the launch of the Open Access Scholarly Publishers Association (OASPA), a coming-of-age event for gold open access. OASPA will play a critical role in promoting peer-reviewed OA journals, educating policy-makers, setting professional standards, sharing best practices, and pulling together a highly diverse coalition of large and small, for-profit and non-profit publishers. The founding members include high-profile OA pioneers like BMC, PLoS, and Hindawi; smaller OA publishers like Copernicus, Journal of Medical Internet Research, and Medical Education Online; and commercial publishers with serious experiments in open access, such as SAGE. As of January 2009, it has 30 members and counting. Supporting OASPA from another direction is the SPARC Europe seal (or seal of approval) program, which sets a high standard for OA journals, helps them reach it, and publicly recognizes those that do.
I counted seven new OA journal publishers in 2008: Bergen Open Access Publishing, e-Century Publishing Corporation, ETC-Press (2008), Open Humanities Press, Perspectivia.net, Poracom Academic Publishers, and Southern Cross Journals.
2008 wasn't the first year that some OA publishers made open access look bad, or the first year that friends of open access criticized them for it. But it was the first year that a critical mass of criticism made the issue hard to ignore for both sides. Critics pointed to such practices as spamming researchers to submit papers and join editorial boards, often with comical mistakes in identifying their fields of expertise, listing dozens or even hundreds of "published" journals, many of which had no articles or no editors, charging publication fees for accepted papers without adequately describing their peer review process, and refusing to disclose their owners. (None of the publishers mentioned in this article has been the target of such criticism.) Shoddy practices will arise wherever money can be made, and legitimate OA publishers are showing that open access is one of those areas. What matters more is that the OA movement is policing itself. This will not only improve standards, but block the lazy generalization that all OA journals are shoddy because some are shoddy. The generalization is no more true of OA journals than of TA journals, but OA journals are more vulnerable to it because they are newer and less familiar. It also blocks the lazy assumption that if a journal is open access, then scholars who support open access will forgive all its deficiencies. The trick going forward will be to criticize shoddy practices without clobbering every clumsy start-up.
At the beginning of 2008, six universities had funds to help pay the publication fees at fee-based OA journals. This number nearly doubled in 2008. Five universities added funds, at the University of California–Berkeley, the University of Calgary, Delft University of Technology, ETH Zürich, and Queensland University of Technology. At least one more, not ready to be named, is about to launch an open access journal fund. We even saw progress within this mini-movement. The latest fund, at ETH Zürich, draws the line at publication fees from hybrid journals using a double-charge business model—charging publication fees for OA articles without reducing subscription fees for the overall journal. While most hybrid OA journals still fall into that category, there are notable exceptions. In 2008, for the third year in a row, Oxford University Press lowered the subscription prices of its hybrid Oxford Open journals to reflect growing author uptake of its OA option.
The Wellcome Trust increased its funding for fee-based OA journals, and the Mellon Foundation gave grants to nine society publishers to explore OA options for their journals. An ALPSP survey showed publishers offering a hybrid OA option were up to 30% in 2008, from 9% in 2005. The SAGE-Hindawi partnership, formed in 2007, produced its first OA journals in 2008.
The American Physical Society provided retroactive open access to three articles by Yoichiro Nambu, one of this year's Nobel laureates in physics. (It did something similar last year.) Generalizing a little, it also started providing retroactive open access to the most important papers published in Physics Review Letters during the past 50 years. Generalizing further, four Swedish institutions and the Nobel Assembly at Karolinska Institutet announced a plan for retroactive open access to the major papers of Nobel laureates in physics, chemistry, and physiology or medicine. If the principle is that work of great scientific importance should be open access, at least once we recognize its importance, and that providing it is good business for publishers, then Elsevier adapted the principle to new research, offering to provide open access without publication fees to the initial results from CERN's Large Hadron Collider. Instead of arousing cynicism, this mix of service and self-interest should give confidence that the model will spread and survive.
The University of California concluded that "campus resources are increasingly compromised by the commercial publishing culture" and recommended that California faculty publish in OA journals and grant only non-exclusive copyright to publishers. (It's also considering a green OA mandate; see Section 2.) A French report on national research policy made several OA recommendations, including funds for publishing in fee-based OA journals. The Academy of Science of South Africa recommended public funding for OA journals, as did the participants at a Nigerian OA conference and Zhu Zuoyan, the recently retired deputy head of the National Science Foundation of China. The European Research Council reaffirmed that it will pay publication fees at fee-based OA journals. Universities UK and the Research Information Network launched a working group to develop guidelines on paying publication fees at fee-based OA journals.
CERN's SCOAP3 (Sponsoring Consortium for Open Access Publishing in Particle Physics) project added 35 institutions from 19 countries and gathered pledges for 49.5% of its projected budget. It will soon launch the next phase of the project, converting subscription journals in particle physics to open access, with the full cooperation of publishers. The good news here is reassuringly undramatic: the world's most systematic attempt to redirect funds from TA journals to OA journals for an entire field, and show that the transition to gold OA can be a peaceful revolution based on negotiation, consent, and self-interest, is on track.
(6) Humanities
From the beginning, open access moved more slowly in the humanities than the sciences. But in 2008 it took some large strides toward catching up. The Humanities and Social Sciences branch of France's Agence nationale de la recherche (ANR) adopted an OA mandate, the first in the humanities since the 2006 policy of the UK Arts & Humanities Research Council and just the second in the humanities ever. The Swiss Academy of the Humanities and Social Sciences (Schweizerische Akademie der Geistes- und Sozialwissenschaften or SAGW) adopted a policy recommending but not requiring open access. The Stanford School of Humanities and Sciences is considering an OA mandate. On the other side, the University of Iowa learned that OA mandates for theses and dissertations do not extend easily to creative writings submitted for fine arts degrees.
The OA infrastructure for the humanities expanded as well, even apart from the newly launched OA journals. Nordbib launched Hprints, the first OA repository open to all scholars in the humanities. The humanities division of the Université Pierre-Mendès-France launched DUMAS (Dépôt Universitaire de Mémoires Après Soutenance), an OA repository for humanities theses. (Both Hprints and DUMAS are hosted by HAL.) The EU Digital Research Infrastructure for the Arts and Humanities launched the Irish Digital Humanities Observatory, the Foundation of German Humanities Institutes Abroad launched Perspectivia.net, a new publishing platform for OA humanities literature, and the European Digital Library Foundation launched Europeana, the OA digital library of European literature, art, history, and culture. The US National Endowment for the Humanities and the Institute of Museum and Library Services announced a joint funding program for OA projects in the humanities, and the Mellon Foundation supported nine society publishers in the social sciences and humanities in exploring OA options for their journals.
Many of the major OA book developments focus on the humanities (more in Section 8). Six European institutions launched OAPEN (Open Access Publishing in European Networks), to publish OA monographs in the humanities. Bloomsbury Academic, the new OA imprint at Bloomsbury Publishing, will start with titles in the humanities and social sciences. The Open Humanities Press officially launched, initially for journals but eventually for books.[5] The Columbia University Library and the ACLS Humanities E-Book collection provided open access to a set of humanities monographs within Columbia's Gutenberg-e project.
The British Academy updated its 2006 report on how copyright hinders research in the humanities, and the International Association of Research Institutes in the History of Art adopted a resolution endorsing the British Academy's recommendations. TGE Adonis is launching a study on the impact of OA policies on French publishing in the social sciences and humanities. Miami University of Ohio not only secured a number of firsts for its digital humanities program, but understood that the climate was right to boast about them: the first English Department to approve a digital dissertation to be published as an OA/TA book by Rice University Press, the first to publish open source software for use in the humanities, and one of the first to grant promotion on the basis of an OA digital archive.
(7) Data
In 2008 there were OA data mandates from the European Research Council, Ireland's Higher Education Authority, the Moore Foundation, and the MacArthur Foundation. The new Open Software Service Definition from the Open Knowledge Foundation requires the combination of open source software and open data. The new Alliance of German Science Organizations will support OA texts as well as OA data. In the US, the White House Office of Science and Technology Policy issued guidelines on the release of scientific data from federally funded research projects. The guidelines essentially mandate open data, and ask 15 major funding agencies to write policies in conformity with the guidelines.
Galapagos NV, the Belgian pharmaceutical company, transferred a large collection of its proprietary drug data to the public domain, much as Novartis did last year. Helicos BioSciences provided open access to its genome-sequencing datasets, and the 1,000 Genomes Project recruited three more for-profit sequencing firms to join its open data project.
Chemical Abstracts Service, the division of the American Chemical Society, decided not to allow the industry-standard but proprietary CAS Registry Numbers to organize the growing body of chemical information on Wikipedia. But it changed its mind in one week when chemists protested and began looking for an open alternative to the CAS numbers. Two years after publishing its database on the trans-Atlantic slave trade in priced CDs, Harvard's Du Bois Institute converted it to OA. One year after Canada converted its National Topographic Data Base to OA, it reported a 54-fold increase in downloads.
The US Department of Energy launched an open data repository for DOE-funded research and the US Geological Survey is building one for Landsat data. The US National Cancer Institute chose the Tranche P2P system for disseminating proteomic data from its Mouse Proteomic Technologies Initiative, and became the first major research project to adopt the Science Commons Protocol for Implementing Open Access Data. In its largest grant ever, the NIH gave the Scripps Research Institute and eight other research centers $80 million to create a biochemical research network that will make all its data OA through PubChem. Library and Archives Canada launched an OA repository for Canadian genealogical data, and the UK Economic & Social Research Council launched one for data in all the social sciences. India created a repository to hold all of its space exploration data, which will become OA outside India only after an 18-month embargo. The NIH's ClinicalTrials.gov expanded to include a repository for OA drug trial data, not just information about the trials, and launched a companion site for consumers at ClinicalTrials.com. Three Dutch universities (Delft, Eindhoven, and Twente) announced plans to create a consortial data repository, and the Gladstone Institutes at the University of California San Francisco launched a wiki of open data on biological pathways. The Optical Society of America established an OA repository for datasets associated with articles published in its OA journals, and an interactive service for viewing and analyzing the data.
The International Council for Science is building an open-access, interoperable World Data System. Infochimps.org is a smart repository for integrating OA databases into larger virtual databases. Aaron Swartz launched TheInfo.org, a wiki-based collection of tools and tips for those who scrape, process, view, and host large data sets. Amazon Web Services launched Hosted Public Data Sets, a repository for hosting selected large, open datasets. In January Google announced Palimpsest, an OA repository for multi-terabyte collections of research data, but pulled the plug on the project in December.
"An independent study commissioned by the UK government concluded that giving away government data added far more revenue through taxes than it subtracted through lost licensing fees."
An independent study commissioned by the UK government concluded that giving away government data added far more revenue through taxes than it subtracted through lost licensing fees. If the top six data-providing agencies provided open access to their public data, the study estimated that government revenues would grow by more than £160 million/year. A report for Australia's Cooperative Research Centre for Spatial Information concluded that in, in one year (2006–07) the lack of open access to spatial data cost the Australian economy $500 million.
The Dutch Data Seal of Approval program called for as much access to research data as privacy and copyright law allow. The Swedish Research Council funded 22 new OA databases of research data with the same goal. The Geochemical Society recommended open data to funding agencies, publishers, and researchers. Australian National University recommended open data in its new data management manual. The Research Information Network released a report on data stewardship concluding that "free and open access, without restriction as to use, should be the default option wherever possible." A second RIN report on data sharing, with Key Perspectives Ltd., recommended open data mandates and strategies to facilitate data re-use. The strategic plan for the NIH National Center for Research Resources includes an action item "to implement policies that encourage or require investigators to share data collected with NIH support. . . ." The OECD-sponsored Global Earthquake Model makes OA predictions and risk assessments with open data and called on all regions of the world to provide the data. A UK government commission called for an OA database of clinical drug trial data, the organizing committee for next year's World Climate Conference called for open access to climate data, and the US National Science Foundation Task Force on Cyberlearning called for open access to NSF-funded research data. CODATA recognized Liu Chuang, a professor at the Institute of Geography and Natural Resources in Beijing, for her commitment to open data in developing countries and her role in persuading China's Ministry of Science and Technology to adopt a national strategy to support open data.
(8) Books
2008 wasn't the first year that academic book publishers published OA monographs or discovered the synergy of OA and POD (print on demand). But in 2008 the OA-POD model moved from the periphery to the mainstream and became a serious alternative more often than an experiment. We saw OA monographs or OA imprints from Amsterdam UP, Athabasca UP, Bauhaus-Universität Weimar, Caltech, Columbia UP, Hamburg UP, Potsdam UP, the Universidad Católica Argentina, the American Veterinary Medical Association, the Forum for Public Health in South Eastern Europe, the Institut français du Proche-Orient, and the Society of Biblical Literature. India's Goa1556 Press, launched in 2007, published its first OA books in 2008. Four academic consortia launched new OA presses: Bergen Open Access Publishing, from several Bergen-area (Norwegian) research institutions; Computers and Composition Digital Press from the University of Illinois at Urbana-Champaign, Miami University, Ohio State University, and the Institute for the Future of the Book; Open Monograph Press from Athabasca University Press and the Public Knowledge Project; and OAPEN (Open Access Publishing in European Networks) from Amsterdam University, Georg-August-Universität Göttingen, Museum Tusculanum, Manchester University Press, Presses Universitaires de Lyon, and Firenze University. In nearly all these cases, the OA editions were accompanied by priced, print-on-demand editions.
OAPEN received public funding from the EC, and the OA Ayacucho Library received public funding from the Venezuelan Ministry of Culture. By contrast, a Brazilian study found high levels of public funding for Brazilian scientific books coexisting with high access barriers.
Germany's 30-volume Brockhaus Encyclopedia announced plans to convert to open access. Two other august encyclopedias felt the twin tugs of open access and wikification: Larousse published a free online edition, open to vetted user contributions, and the Encyclopaedia Britannica allowed free online access for bloggers and user contributions that are posted either alongside the encyclopedia or, once approved, within it. And the Project for American and French Research on the Treasury of the French Language (ARTFL) opened access to its online version of the 18th-century Encyclopédie of Diderot and d'Alembert.
HarperCollins started offering free online access to selected full-text books to test the hypothesis that OA editions increase the net sales of priced, print editions. The hypothesis gained more anecdotal support in 2008, for example from Cory Doctorow's new dual-edition novel, Little Brother, which spent more than two months on the New York Times best-seller list, and Stephan Kinsella's Against Intellectual Property, which was the #2 bestselling book published by the Ludwig von Mises Institute even though its OA edition has been available for six years.
Google reached a historic settlement with the authors and publishers who sued to shut down, or shake down, its opt-out Library Project. If the settlement is approved by a court, then Google will resume scanning copyrighted out-of-print books, pay publishers for past scans, share revenue with authors and publishers in the future, sell subscription access to its scanned copyrighted books, and create an ASCAP-like system to pay authors for online use of their work. The settlement does not affect Google's scanning of public-domain books, and does not resolve the underlying fair-use question. Libraries were not part of the settlement, and some librarians have complained that the deal uses their investment in books and curation, shares no revenue with them, and tightens the restrictions on their copies of the digital files. Because of the restrictions, Harvard refused to participate in the new arrangement, though it continues to allow Google to scan its public-domain books. Four months before the settlement was announced, Microsoft laid down its book-scanning program, leaving Google without commercial competition in this niche.
The settlement could mean that fair use will never be a workable rationale for large-scale book scanning projects, even if Google's original fair-use claim was strong (as I believe it was). Future scanners may have to pay for permission, in part because Google paid and in part because the new commercial opportunities arising from the settlement itself will weigh against fair-use claims. At the same time, it means that users will have vastly improved online access to books under copyright but out of print (20% previews rather than short snippets), free full-text searching for a much larger number of books, free full-text access from selected terminals in libraries, free text-mining of full texts for some institutional users, and easier priced access to full-text digital editions.
Other, smaller book-scanning projects were launched at Columbia University, Princeton Theological Seminary, and Ludwig-Maximilians-Universität München. The largest new project in 2008 was from PALINET, which will cover 20+ million pages of public-domain books from member libraries. The Open Library began supporting scan-on-demand, allowing users to request the scanning of any public-domain book not already in its catalog.
Less conspicuous than the book-scanning projects, but greatly expediting them, Google, Carnegie Mellon University Libraries, and others digitized a raft of US copyright renewal records and made them open to search engines. (Carl Malamud did something similar with copyright registrations in 2007.) The project helps prove that certain public-domain books are actually in the public domain, removing a major obstacle to their digitization and OA—and using free information to free information.
Google doubled the number of publishers participating in the opt-in Google Publisher program during 2008. There are now more than 20,000. One of the newest partners is the world's largest English-language publisher, Random House, which formerly had its own book-scanning project and formerly supported the lawsuit against the Google Library program. Google began digitizing and seaching magazines and newspapers, and opened the API for Google Book Search, allowing webmasters to embed Google-scanned books in their own pages, along with the associated search boxes, ratings, and reviews. It officially launched its Knol project, which hosts OA articles by named authors, who have the option to allow user contributions and Google ads (and in the latter case, share revenue with the company). Google Scholar began using a green triangle to flag resources that are free for the user, either because they are OA or because they are prepaid by the user's institution. Google increased its indexing of OCR'd editions of image scans. In its most recent step to bridge the gap between digital and analog, the Google Android phone can now scan the barcode of a printed book and then run a remote search on a digital copy of the same book.
The University of Delaware's institutional repository began hosting OA books by UD faculty. The 11 research institutions in the Committee on Institutional Cooperation, plus the Universities of California and Virginia, launched the HathiTrust, a consortial repository of their Google-scanned books. Most of the 2+ million books already in the repository are under copyright and accessible only to affiliated users, but the public-domain volumes are OA.
The 2008 World eBook Fair gave away one million OA ebooks at its now-annual, month-long online book fair. France launched Gallica 2, a new and larger version of Gallica, offering OA books digitized from the Bibliothèque Nationale de France and about 50 private-sector publishers. On a much larger scale, and subsuming Gallica, the European Digital Library Foundation officially launched Europeana, the OA digital library of European literature, with OA and non-OA contributions from more than 1,000 institutions in all 27 EU member states.
There were new OA textbook-publishing initiatives from Flat World Knowledge, the Open University of Israel, and the Community College Open Textbook Project. Florida became the first state in the US to approve an OA textbook program for use in its public schools. The MakeTextbooksAffordable campaign released the Open Textbooks Statement to Make Textbooks Affordable, with signatures of 1,000+ professors from 300+ colleges in all 50 states. StudentPIRGs launched a sign-on "Statement of Intent" for faculty to show their support for OA textbooks. It also published a report recommending OA textbooks and criticizing TA digital textbooks for high prices, hobbling digital rights management, printing restrictions, and automatic expiration.
Bayanihan Books is a new project to develop wiki-based OA textbooks with Creative Commons (CC) licenses for the Philippines. The Maxfield Foundation bought the rights to a popular statistics textbook and transferred them to Rice University, which now publishes a modular, OA edition through Connexions. This is the first in a series of Maxfield-Connexions collaborations on OA textbooks. The Indonesian government announced a plan to buy the copyrights on 250 expensive textbooks, but intends to produce inexpensive editions, not OA editions. Several friends of open access, including me, urged it to produce OA editions instead. Larry Sanger called on foundations to buy or commission first-rate educational content and then make it OA.
The number of books about open access grew rapidly in 2008. Anup Kumar Das published on open access in South Asia (UNESCO), Gary Hall published on open access in the humanities and its role in universities (U of Minnesota Press), Kylie Pappalardo wrote a book-length guide to open access for scholarly authors (OAK Law Project), David Bollier wrote on the creation of digital commons (The New Press), Lawrence Lessig wrote on remix culture (Penguin and Bloomsbury), Amsterdam University Press published three OA books about OA repositories, Yale's Access to Knowledge project issued an edited volume on A2K (Access to Knowledge) in Brazil, the first in a series on different countries, Switzerland's v/d/f published an edited collection on universities sharing knowledge, the Abdus Salam International Centre for Theoretical Physics published a collection on open access in science, and MIT published a collection on open education. David Solomon released an OA abridgment of his book on OA journals (Chandos, 2008), and Barbara Malina's edited collection on open access (German UNESCO Commission), published in 2007, was translated into English in 2008. Leslie Chan and Alma Swan announced the OASIS (Open Access Scholarly Information Sourcebook) project, funded by the Open Society Institute. OASIS will be a continuously updated OA book on the best practices for implementing open access.
(9) Licensing
In 2008 more than any previous year, the OA movement paid attention to the details of different open licenses. In my review of open access in 2006, I argued that the move from big questions to small was a sign of a paradigm acceptance, like the shift from debating the existence of a scientific constant to debating its third decimal place. That's why I take heart from the licensing discussions in 2008, even if they seemed more like quarrels to those directly involved. (OK, many of them were quarrels.) The differences matter for the use and reuse of published knowledge, and they matter for law. In March 2006 a Dutch court held that open licenses were enforceable, and in August 2008 the Court of Appeals for the Federal Circuit, the most important US court for intellectual property law, brought the same rule to the US.
In 2008 many organizations and publishers started using open licenses for OA content that previously had no licenses at all, an important step to clarify which uses are permitted and which are not. There is little point in moving toward libre open access, in which the copyright holder waives some rights, or permits some uses beyond fair use, without informing users of their new freedoms. And since there are many rights that could be waived, or many uses beyond fair use that could be permitted, there are many licenses from which the author or publisher could choose.
SPARC Europe decided to give its seal of approval only to OA journals using the CC-BY (Creative Commons Attribution) license, or the equivalent, triggering protests from OA journals wishing to use a CC-BY-NC (no commercial use) license instead. The Open Access Scholarly Publishers Association also preferred CC-BY to CC-BY-NC, and made its preference clear, but decided to allow members to use NC licenses if they wished.
New Zealand's Otago Polytechnic decided to use CC-BY licenses for all the intellectual property the institution "owns or co-owns." It also encouraged faculty and students to provide open access under a CC-BY license for their own work. The University of Michigan Library decided to use CC-BY-NC licenses for all works created there for which the university owns the copyright. When BMJ converted to open access (on the first-ever Open Access Day) it decided to use CC-BY licenses, as did the Code4Lib journal and the journals from Switzerland's Molecular Diversity Preservation Initiative. Rockefeller University Press announced that its three subscription-based journals would allow authors to retain copyright and adopt CC-BY-NC-SA ("share-alike") licenses six months after publication. Taylor & Francis liberalized the license it uses for its hybrid journal program, iOpenAccess, which now covers 230+ journals. Formerly, iOA articles were published under a CC-BY-NC-ND (no derivative use) license, and now will be published under a homegrown license permitting some derivative works. The American Physical Society revised its publishing agreement to accommodate author requests to post derivative works to wikis. The organizers of the definition of Free Cultural Works decided that three CC licenses were compatible with the definition: CC-BY, CC-BY-SA, and CC-Zero (the public-domain dedication). Elsevier added a homegrown open license to its medical wiki, WiserWiki, improving upon the first edition of the wiki, which gave users no guidance on their reuse rights or on where to go to seek permission for reuse.
Many organizations adopted CC licenses without specifying which one. MIT and Elsevier struck a deal allowing MIT Open Courseware pages to use limited text selections and graphics from 2,000+ Elsevier journals, under CC licenses. The government of Queensland adopted CC licenses for certain kinds of public sector information. JorumOpen, the new OA repository for OERs, uses CC licenses. Bloomsbury Academic and Bayanihan Books will use CC licenses for their OA books. The University of Auckland offers a CC license option for all new theses and dissertations deposited in its institutional repository. The Swiss Academy of the Humanities and Social Sciences recommended that journals and publishers use CC licenses. Google's Knol project and the new publication agreement from the Association of College and Research Libraries allow users to use pick their favorite CC license.
The Open Data Commons released version 1.0 of its Public Domain Dedication & Licence, the first license to conform to the Science Commons Protocol for Implementing Open Access Data. The National Library of Medicine revised the licenses for its OA databases, including MEDLINE and PubMed, to apply the same terms to licensees inside and outside the US. Germany's Digital Peer Publishing program launched version 3.0 of its Digital Peer Publishing license. The Free Software Foundation temporarily revised the GNU Free Documentation License (GFDL), allowing "public wikis" under the GFDL, like Wikipedia, to relicense under a CC-BY-SA license. The Wikimedia Foundation requested the revision, which gives Wikipedia until August 2009 to decide whether to migrate to a CC-BY-SA license.
BioOne and the OAK Law Project both released model publishing agreements. Both give publishers the exclusive right of first publication and otherwise grant only non-exclusive rights. A SURFfoundation survey of 47 TA publishers found that more than half supported the principles embodied in the JISF-SURF license to publish, which allows authors to retain the right to self-archive in an OA repository.
In 2007, the Wellcome Trust and the UKPMC Funders Group decided that when their funds pay publication fees at a journal, then the journal should provide libre open access, not just gratis open access. That is, it should remove permission barriers, not just price barriers. In April 2008 the UK Medical Research Council revised its OA mandate in order to follow suit. In September 2008, the American Chemical Society announced that it would liberalize the publishing agreements for its hybrid OA journals in order to comply with these funder policies. (Elsevier made the same decision a year earlier.)
The state of Oregon claimed copyright in its statutes. It hosted a gratis OA copy of the statutes on its Web site, and allowed Thomson West to reproduce them, but sent cease-and-desist letters to smaller organizations hosting their own copies. Public.Resource.org and Justia decided to create a libre OA edition of the statutes and informed the state that they did not recognize its claim of copyright. Oregon countered by proposing a public license, but the two organizations replied that the statutes were in the public domain and that copying them required no license. When Public.Resource.org and Justia testified before the Oregon Legislative Counsel Committee in June, the committee voted unanimously to rescind its copyright claim.
Most European collecting societies don't demand exclusive rights from authors, and can therefore allow authors to release their works under open licenses. But the French collecting society, SACEM (Société des auteurs, compositeurs et éditeurs de musique), still demands exclusive rights in conflict with open licenses. A German court ruled that journal editors may acquire a copyright in the collections they assemble, even if they don't hold copyrights on the individual articles. The Associated Press started selling "quotation licenses", charging $12.50 for quotations of 5–25 words.
OCLC adopted a new policy restricting the use of WorldCat bibliographic data. One effect of the restrictions may be to prevent member libraries from cooperating with Open Library. OCLC has since created a board to review the controversial policy. But before the controversy died down, OCLC reminded users that it owns the copyright on the Dewey Decimal System and requires a license for its use. At the same time, however, LibLime launched biblios.net, which it calls "the world's largest database of freely-licensed library records". The University of Huddersfield released the bulk of its book circulation and recommendation data under an Open Data Commons/CC-Zero license and urged other universities to do the same. The Library of Congress asked Ed Summers to take down his semantically enriched, OA version of the Library of Congress Subject Headings, although it may launch a similar service of its own one day.
Many organizations on both sides of the OA debate submitted comments on the EU green paper on copyright exceptions and licenses. Publishers generally took the line that there are no problems, and library and research groups took the opportunity to argue that current copyright law impedes research and that libre open access is a solution deserving government support.
Two Nobel laureates, John Sulston and Joseph Stiglitz, argued that the "innovation system" was broken and called for greater "access to the benefits of knowledge" and loosening the grip of intellectual property rights on scientific results. WIPO formalized a liberalizing trend by creating the Development Agenda Coordination Division. The Development Agenda pushes OA, including an Access to Knowledge Treaty with a provision mandating open access for publicly funded research.
While major reports in Australia and the Netherlands recommended CC licenses for public-sector information and the Berlin Manifesto for Public Services 2.0 called for open licenses to German public sector information, the Australian Bureau of Statistics actually adopted CC-BY licenses for most of its content. The Canadian Library Association recommended lifting copyright from Canadian government publications and putting them all into the public domain.
Many organizations called on the new Obama administration to be open with US government information. The Sunlight Foundation urged the Obama administration to adhere to the Open Government Data Principles. Tim Jones at the EFF called on the Obama administration to provide open access to data on legislation, polling locations, government spending, and other subjects. Lawrence Lessig and others drafted three Principles for an Open Transition for the Obama administration. The US Project on Government Oversight urged that the government provide open access by default to all "new government-generated or government-collected information that is not exempt" from the Freedom of Information Act. Public.Resource.org made five recommendations to the Obama transition team, including one for an OA Library of the USA and an OA collection of government videos. The American Library Association called on the Obama administration to mandate open access for publicly funded research, and my proposal to require open access for publicly funded research is now ranked 12th at Obama CTO, the unofficial site collecting recommendations for the Obama administration. Obama picked two supporters of open access, Harold Varmus and Eric Lander, to co-chair the President's Council of Advisors on Science and Technology. His pick to head the National Oceanic and Atmospheric Administration, Jane Lubchenco, endorsed open access in a 2003 article, and his new Secretary of the Department of Energy, Steven Chu, is a Nobel laureate (Physics 1997) with 11 OA papers in arXiv and 14 in PubMed Central.
Finally, this may be a good place to note a trend much stronger in 2008 than any previous year: the mixing of open access and commercial interests. We see it not only in Springer's purchase of BMC, but in the first fruits of the SAGE-Hindawi partnership, the launch of Bloomsbury Academic by Bloomsbury Publishing, the launch of OASPA with its mix of for-profit and non-profit members, the Chemical Abstracts Service decision to allow its proprietary Registry Numbers to organize chemical knowledge on Wikipedia, and the decisions by five for-profit pharma and genome sequencing companies to open up their data in what some call precompetitive sharing. Word is spreading that open access is compatible with revenue and profit, and in some sectors essential to them.
(10) Some Highlights of the Highlights
The worst of 2008:
10. The Elsevier rules for electronic interlibrary loan: make a printout, scan the printout, and loan the scan. Not unique to Elsevier, but still a kludge to avoid taking advantage of 20th century technology.
9. The State of Oregon's claim of copyright in its statutes. An indefensible claim leading to groundless legal threats. Relinquished when challenged.
8. The American Psychological Association's $2,500 fee for depositing author manuscripts in PubMed Central. An attempt to charge for green open access as if it were gold open access. Withdrawn when publicized.
7. The UK Ordnance Survey use of public funds to pay a lobbying firm to push back against public pressure to provide open access to its publicly funded mapping data. It was bad enough to charge taxpayers a second fee for access to publicly funded data. Now it charges them for the lobbyists who work against their interests.
6. The 35-year embargo adopted by the American Anthropological Association for the OA backfiles of its two leading journals. The longest embargo or moving wall I've ever seen a publisher boast about. More than 10 times longer than the runner-up.
5. The Google settlement's effects on fair use. The settlement has many compensatory gains, but Google dropped a winning case and its willingness to pay for fair-use copying may force others to pay as well.
4. The 12-month embargo allowed by the NIH policy. Twice as long as the embargo used by any OA-mandating medical research funder in the world. A needless sop to the publishing lobby, and one that slows down medical research.
3. The American Association of University Presses support for the Conyers bill (a.k.a. Fair Copyright in Research Works Act). The presses said they were not opposing the NIH policy but so far have not refined their support for the bill to target the practices they dislike and spare the NIH policy.
2. The continuing slow pace of spontaneous self-archiving. Still due to inertia more than opposition, but still a problem. Habits die hard, especially when the proposed alternative is unfamiliar, widely misunderstood, and orthogonal to entrenched incentives.
1. The Fair Copyright in Research Works Act. Amending copyright law to block an OA policy consistent with current law, while pretending to be motivated by the policy's copyright violations. Harmful bill + misleading title + deceptive rhetoric, brought to you by lobbyists paid with your subscription dollars.
It's not hard to list obstacles and setbacks to open access. We encounter them every day. But a Top 10 list may leave the false impression that some of the obstacles are insuperable. Even the #1 item on this list, however, doesn't merit that description. The bill didn't come up for a vote in the last Congress, and the September hearing on it before the House Judiciary Committee educated many committee members who previously knew nothing about the NIH policy or scholarly publishing but what the publishing lobby had told them. Some didn't know that 25+ public funding agencies in other countries had already adopted OA mandates or that all the mandates covering medical research used embargoes half as long as the NIH embargo. Some didn't know that scholarly journals don't pay authors or peer reviewers. Some didn't know that the NIH spends about $100 million/year to support the publishing costs of private-sector journals, or about 30 times more than it spends implementing its public-access policy. The bill may come back in the next Congress, but it's a transparent giveaway to special interests at the expense of the public interest and we can defeat it.
The best of 2008:
10. The launch of Europeana. Already large and valuable, on track to be more so, unifying many smaller projects, and committed to open access for its public-domain contents.
9. The launch of OAPEN and Bloomsbury Academic. Two notable examples, among many others, of book publishers committing themselves to the synergies of open access and print on demand for academic monographs.
8. The launch of the Open Access Scholarly Publishers Association and the SPARC Europe seal program. Two bottom-up ways to set standards for the fast-growing world of OA journals.
7. The libre OA mandates from the UKPMC Funders. A first for funding agencies: demanding the removal of permission barriers, not just price barriers, when funders pay part of an article's publication costs.
6. The profitability of BioMed Central. Significant new proof that gold OA is sustainable. Disarming one more objection and removing one more excuse.
5. The European Research Council OA mandate. The first and strongest EU-wide OA mandate, covering 15% of the FP7 research budget.
4. The EU OA mandate and pilot project. A strong policy for another 20% of the FP7 research budget, and a sign of what's to come for the rest of the research budget.
3. The promise of the Obama administration. Open access supporters in key agencies and in the new President's Council of Advisors on Science and Technology. A sea change from the Bush administration, which forthrightly subordinated science policy to corporate interests.
2. The Harvard OA mandate and the Harvard effect. A first-rate policy from a first-rate university, backed by a unanimous faculty vote, inspiring change and proposals for change at other universities.
1. The NIH OA mandate. As I put it at the time: "Measured by the ferocity of opposition overcome and the volume of literature liberated, it's the largest victory in the history of the OA movement." If the policy isn't repealed, this could remain the case for years and years.
Postscript
For links to all the developments and organizations mentioned here, see the searchable archive of Open Access News, http://www.earlham.edu/~peters/fos/fosblog.html.
Also see my reviews of OA from previous years:
Open access in 2007, http://www.earlham.edu/~peters/fos/newsletter/01-02-08.htm#2007
Open access in 2006, http://www.earlham.edu/~peters/fos/newsletter/01-02-07.htm#2006
Open access in 2005, http://www.earlham.edu/~peters/fos/newsletter/01-02-06.htm#2005
Open access in 2004, http://www.earlham.edu/~peters/fos/newsletter/01-02-05.htm#2004
Open access in 2003, http://www.earlham.edu/~peters/fos/newsletter/01-02-04.htm#2003
---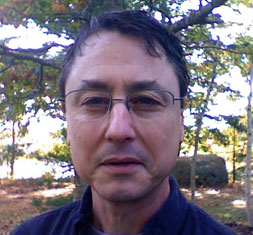 Peter Suber is an independent policy strategist for open access to scientific and scholarly research literature. His primary affiliations are Senior Researcher at SPARC, Visiting Fellow at the Information Society Project of Yale Law School, Research Professor of Philosophy at Earlham College, Open Access Project Director at Public Knowledge, and author of the Open Access News blog and SPARC Open Access Newsletter. He was the principal drafter of the Budapest Open Access Initiative, and sits on the Advisory Board of the Wikimedia Foundation, the Advisory Board of the European Library, the Steering Committee of the Scientific Information Working Group of the U.N. World Summit on the Information Society, and the boards of several other groups devoted to open access, scholarly communication, and the information commons. His research interests outside open access lie chiefly in 18th and 19th century European philosophy, the history of western skepticism from Sextus Empiricus to the 20th century; the logical, epistemological, ethical, and legal problems of self-reference; the metatheory of first-order logic; the ethics of liberty, paternalism, consent, and coercion; and the philosophy of law. He has been active in promoting open access for many years through his research, speaking, and writing. For more information, see his home page http://www.earlham.edu/~peters/. Email: peter.suber@earlham.edu
Notes
Top of page