TC: A Journal of Biblical Textual Criticism: A Modern Experiment in Studying the Ancients
Skip other details (including permanent urls, DOI, citation information)
Journal of Electronic Publishing
Volume 3, Issue 1: Electronic Journals: Why?, September, 1997
This work is protected by copyright and may be linked to without seeking permission. Permission must be received for subsequent distribution in print or electronically. Please contact mpub-help@umich.edu for more information. :
For more information, read Michigan Publishing's access and usage policy.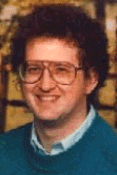 James R. Adair, Jr., a native of San Antonio, received his B.S. in Computer and Information Sciences from Trinity University in 1980. After stints as a computer programmer with Datapoint Corp. of San Antonio and as a private consultant, he went back to school, earning two degrees each from Southwestern Baptist Theological Seminary in Fort Worth, Texas, and from the University of Stellenbosch in South Africa. His graduate degrees are in the fields of theology and ancient Near Eastern studies.
Currently serving as Manager of the Information Technology Services department of Scholars Press in Atlanta, he is also co-editor of the Offline column in Religious Studies News and the general editor of TC: A Journal of Biblical Textual Criticism, an electronic journal he founded in 1996. In addition to these electronic publishing projects, he is also involved with the SELA Electronic Journals Project, a joint effort of Scholars Press and the Emory University libraries, and he is the managing editor of TELA, the Scholars Press WWW site. He has had several articles and reviews published in various journals, mostly in the field of biblical textual criticism.
Top of page