Contributors to this Issue
Skip other details (including permanent urls, DOI, citation information)
This work is licensed under a Creative Commons Attribution-NonCommercial-NoDerivatives 3.0 License. Please contact mpub-help@umich.edu to use this work in a way not covered by the license. :
For more information, read Michigan Publishing's access and usage policy.
Contributors to this Issue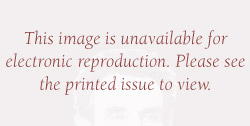 Lincoln and McClellan meet at the battlefield of Antietam, Maryland, on October 3, 1862
Kim Matthew Bauer is historical research specialist at the Henry Horner Lincoln Collection in the Illinois State Historical Library. He is coeditor of the Journal of the Abraham Lincoln Association and was a recent presenter at the 1996 Illinois History Symposium. He is currently working on a paper concerning previously uninvestigated Lincoln statues to be presented at the 1997 Illinois History Symposium.
Frederick J. Blue is professor of history at Youngstown State University. He is an expert of the antebellum/Civil War period and author of four books: The Free Soilers: Third Party Politics, 1848–54 (1973); Salmon P. Chase: A Life of Politics (1987); Charles Sumner and the Conscience of the North (1994); and co-author of Mahoning Memories: A History of Youngstown and Mahoning County (1996).
Ethan S. Rafuse received his M.A. in history from George Mason University in 1993. He is currently a doctoral candidate at the University of Missouri-Kansas City, where he is working on a dissertation titled "Moderation, Modernization, and the Union: George B. McClellan, 1826–1865."
Ronald D. Rietveld is professor of History, California State University, Fullerton. He has written extensively on Lincoln, the ante-bellum period, Civil War/Reconstruction and the history of religion in America. Currently, he is working on a new study, "The Lincoln White House Community."
Thomas R. Turner is a professor of history at Bridgewater State College. His publications include Beware the People Weeping: Public Opinion and the Assassination of Abraham Lincoln and The Many Faces of Lincoln: Selected Articles From the Lincoln Herald, co-edited with Charles Hubbard and Steven Rogstad. He is the president of the Lincoln Group of Boston and the editor-in-chief of the Lincoln Herald.
Top of page