The Lawyer as Peacemaker: Law and Community in Abraham Lincoln's Slander Cases
Skip other details (including permanent urls, DOI, citation information)
This work is licensed under a Creative Commons Attribution-NonCommercial-NoDerivatives 3.0 License. Please contact mpub-help@umich.edu to use this work in a way not covered by the license. :
For more information, read Michigan Publishing's access and usage policy.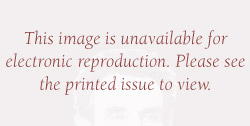 Photograph of Abraham Lincoln, May 9, 1860, by Edward A. Barnwell in Decatur, Illinois.
Abraham Lincoln, as most antebellum lawyers, believed that lawyers should serve as peacemakers. His slander cases show that he often took advantage of opportunities for mediation and compromise. Lincoln was able to resolve many cases by repairing the damage to the plaintiffs' reputation. In several cases, the defendant attested to the good reputation of the slandered plaintiff, which settled the case. In some cases, the defendant consented to a large judgment, which the plaintiff then agreed to reduce to a much smaller sum. In others, the plaintiff, after a jury had awarded damages, agreed to remit most or all of the award. Lincoln acted as a peacemaker and showed sensitivity to what was actually at stake in those cases.
Antebellum lawyers celebrated the "sober judgements of Courts" as a means to maintain social order. [1] At the same time, however, they also believed that they should serve as peacemakers who prevented disputes from going to court. Thus, they reflected a larger Page  [End Page 1] ambiguity in American culture about the use of courts to settle disputes. Americans acknowledge law as "a vital part of culture and of the social order," but the invocation of formal law often is viewed as an antisocial act and as a "contravention of established cultural norms."[2] As Noah Webster explained in his American Spelling Book (1823), "Somebody is always the worse for lawsuits, and of course society is less happy." [3]
Antebellum lawyers in general, and Lincoln in particular, did not want to resolve all disputes with a formal adjudication. Lawyers were not simply courtroom advocates for their clients; they also served a mediating role. As Robert W. Gordon notes, antebellum lawyers "who took seriously their status as republican mediators were encouraged to run their office as little chancery courts."[4] That mediating role was particularly important in small communities where lawyers were keenly aware of the social context of purely local disputes. [5] One of Lincoln's former law clerks recalled that "the very character of this simple litigation drew the lawyer into the street and neighborhood, and into close and active intercourse with all classes of his fellow men."[6]
Lincoln himself described the lawyer's role as peacemaker. In his notes for a law lecture, he wrote: "Discourage litigation. Persuade your neighbors to compromise whenever you can. Point out to them how the nominal winner is often a real loser—in fees, expenses, and waste of time. As a peacemaker the lawyer has a superior opportunity of being a good man."[7] That was a common conception of the lawyer's role in the nineteenth century.[8] After the 1880 death of Stephen Trigg Logan, Lincoln's second law partner, John T. Stuart Page  [End Page 2] (Lincoln's first law partner), observed, "Logan, in his office, was the just, ripe and safe counsellor, grasping with readiness the facts of the cases submitted to him, separating the truth from the coloring given it by the passion of the client, and readily seeing the point in the case, he was able to give sound advice, which his sense of justice directed to the right. He was not a promoter of litigations. He settled more controversies than he brought suits. He was a peace-maker."[9]
In 1834 Simon Greenleaf, a professor at the Harvard Law School, proclaimed that a lawyer "concerns himself with the beginnings of controversies, not to inflame them but to extinguish them.... He is a peacemaker;—a composer of dissensions;—a blessing to his neighborhood." [10] In 1845 the New-York Legal Observer stated that "the respectable attorney... is almost always a peace-maker and a settler of disputes, without litigation, where it is practicable."[11] Kentucky lawyer George W. Robertson similarly described the lawyer's role in his Scrap Book on Law and Politics, Men and Times (1855), a book Lincoln owned: "He should never advise a suit unless it is the interest of his client to 'go to law' If the case be frivolous, or the right doubtful, he should advise forbearance or compromise. He should never encourage litigation."[12]
When faced with local disputes, Lincoln often tried to serve as a mediator or peacemaker. In 1850 he wrote client Abram Bale: "I sincerely hope you will settle it. I think you can if you will, for I have always found Mr. Hickox a fair man in his dealings. If you settle I will charge nothing for what I have done, and thank you to Page  [End Page 3]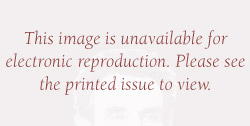 Composite photograph showing many of the "peacemakers" who were lawyers at the time of Abraham Lincoln. Page  [End Page 4]
boot. By settling, you will most likely get your money sooner; and with much less trouble & expense."
[13]
In a case representing the Alton and Sangamon Railroad, he advised the railroad to settle with the defendant because "it is better to get along peaceably if possible."[14] In 1859 he advised client Hay-den Keeling to drop his lawsuit: "I do not think there is the least use of doing any more with the law suit. I not only do not think you are sure to gain it, but I do think your are sure to lose it. Therefore the sooner it ends the better." [15]
Lincoln helped to restore peace to the "neighborhood" through his efforts to mediate and settle slander lawsuits. He handled at least sixty-eight slander lawsuits during the course of his career, representing plaintiffs thirty-four times and defendants thirty-four times.[16] A self-educated lawyer, he became well versed in the law of slander. [17] Those cases, however, involved much more than the sterile application of the formal law of slander to the facts of each lawsuit. Slander cases, by their very nature, were community-oriented, reg- Page  [End Page 5] ulating acceptable forms of behavior in small communities.[18] Litigants in slander suits were involved in the "small politics" of everyday life: reputation, gossip, and insult.[19] In small communities, as anthropologist F. G. Bailey notes, there is a "fund of common knowledge about all the members of the community" and that fund is made up of reputations.[20] As one historian has observed, "A person's standing in a small community depends on his or her reputation, and reputations are sustained or lost primarily through gossip."[21] Lincoln recognized the importance of reputation; he confessed in 1832 that his "peculiar ambition" was "being truly esteemed of my fellow men." [22]
The Illinois law of slander had both statutory and common-law elements. The Illinois General Assembly defined slander as criminal behavior that could be punished with a fine not exceeding $1,000.[23] The next year, the legislature made "certain words actionable" in civil proceedings. The legislature declared that falsely stating that any person had been guilty of adultery or fornication or had sworn falsely were actionable.[24] That legislation thus rejected the English common-law rule that required "an express imputation of some crime liable to punishment, some capital offence, or other infamous crime or misdemeanor." [25] Several other state courts did follow the English rule, which held that an imputation of adultery or fornication was not actionable.[26] In Illinois, it was.
Many of Lincoln's slander cases involved accusations of adultery Page  [End Page 6] or fornication; Lincoln thus was involved heavily in maintaining community reputations and relationships. In fact, he represented plaintiffs or defendants in at least eleven such cases, all of which concerned a woman accused of adultery or fornication. [27] Lincoln and Herndon filed a slander lawsuit for Charles Cantrall and Emily Cantrall in 1849. They sued one John Primm for saying that "William King screwed Charles Cantrall's wife twice while he was gone; and before that he crawled in bed with her and her husband and screwed her." Lincoln and Herndon requested $1,000 in damages for their clients.[28] In an 1845 slander case, Lincoln and Herndon represented the defendants, Jonathan Miller and Susan Miller. The plaintiffs, William Beaty and Martha Ann Beaty, claimed that Susan Miller had said that "Mrs. Beaty and Dr. Sulivan were seen together in Beaty's stable one morning very early in the very act" and that "Mrs. Beaty and Dr. Sulivan were seen in the very act." The jury found Lincoln's client liable and assessed damages at $45.[29] In an 1858 Vermilion County case, Lincoln was among lawyers representing Nancy M. Martin in a suit against Achilles M. Underwood. Martin charged that Underwood had boasted of having sex with her and had said that she "has been fucked more times than I've got fingers and toes." [30] The jury found Underwood guilty and ordered him to pay $237 in damages.[31]
Lincoln represented the plaintiff in a slander case that was first tried in Menard County in 1843 and then retried in Morgan County in 1844. Eliza Cabot sued Francis Regnier for saying that Elijah Taylor was "after skin and he has got it" with Cabot, that Taylor had "rogered" Cabot, and that "the captain has got some skin there as much as he wanted." [32] When the case went to trial in Menard County, Lincoln delivered a "denunciation" of Regnier that was "as bitter a Phillippic as ever uttered"; nevertheless, Cabot received a Page  [End Page 7] verdict for only $12.[33] Lincoln moved for a new trial based on jury misconduct, and the judge set aside the verdict.[34] When the case was tried in Morgan County, Cabot received a $1,600 verdict, which was later sustained by the Illinois Supreme Court. [35]
Lincoln also represented Ambrose P. Edwards and his wife in the appeal of their slander suit against William Patterson and his wife. The Edwardses had sued the Pattersons for Mrs. Patterson's remark that "Mrs. Edwards has raised a family of children by a negro, and I can prove it." The Edwardses claimed that those words, by innuendo, charged Mrs. Edwards with the crimes of adultery and fornication. The jury agreed and awarded $220 in damages. Lincoln unsuccessfully represented the Edwardses after the Pattersons appealed. The supreme court reversed the judgment and remanded the case to the trial court, holding that "the words spoken ... do not in their plain and popular sense, or in common acceptation, necessarily amount to a charge of fornication and adultery."[36] In an 1850 Shelby County lawsuit brought by Sarah Allsop, Lincoln represented the defendant, John Sturgeon, whom Allsop claimed had called her a "regular whore." The jury agreed and assessed damages at $500. [37]
Lincoln and Herndon similarly represented male clients whose local reputations were vital for their community relationships. While slander lawsuits with female plaintiffs had been most concerned about accusations about sexual promiscuity, male plaintiffs were Page  [End Page 8] "most concerned about slanders attacking their honesty and trust-worthiness."[38] Lincoln's slander cases for male plaintiffs typically involved accusations of false swearing or larceny.[39] Lincoln filed his first slander case in 1838 on behalf of George W. Thompson of Sangamon County, who sued Stephen Osborn because Osborn had said that he was guilty of swearing falsely.[40]
Lincoln also represented three male plaintiffs who sued because of accusations of bestiality. In an 1847 Christian County lawsuit, Lincoln and Herndon represented William Torrance, who claimed that Newton Galloway had slandered him by imputing an "infamous crime against nature with a beast." Galloway had said that Torrance "caught my old sow and he fucked her as long as he could." He further accused Torrance of impregnating the sow, who was "bellying down and will soon have some young bills." Lincoln and Herndon requested $1,000 in damages. [41] The case was dismissed, with Torrance paying court costs.[42]
Lincoln also represented David C. Thompson in two McLean County lawsuits filed in 1851. The defendants in both cases pleaded justification, saying that Thompson, in fact, "did have sexual intercourse or carnal knowledge with a cow." [43] Thompson's suit against George W. Henline was tried twice, with the jury both times failing to return a verdict. After the second trial, each side agreed that the case could be dismissed.[44] The day after the Henline case was dismissed, William W. Patton, the defendant in the second case, withdrew his plea, and Thompson "in pursuance of an agreement" with Patton dismissed the suit. [45] In an 1852 Woodford County suit, Lincoln assisted Asahel Gridley, where their client sued over accusations that Page  [End Page 9] he had committed a "crime against nature with a beast to wit a female dog bitch." [46] Gridley and Lincoln obtained a $2,000 default judgment against the defendant.[47]
Antebellum slander law gave special protection to professional reputations. One commentator explained in 1850 that "the law is clear, that words not actionable in the case of a common person, may become so when spoken of another in relation to the office he fills, or the trade or profession which he carries on."[48] Lincoln represented fellow lawyer David B. Campbell in a slander suit against Abraham Smith. Lincoln's declaration claimed that Smith had charged Campbell "in his capacity of States attorney, of drunkeness, of neglect of duty, and of drawing indictments wrong purposely that the accused might escape." The case went to trial, and Lincoln prepared the court's instructions to the jury. Those instructions said that if the jury believed that Smith said the words, then Smith had to prove that all the charges were true; "proof of drunkeness will not justify the charge of neglect of duty, nor proof of drunkeness and neglect both justify the charge of collusion with persons accused." The jury also was instructed that "a mere preponderance of evidence is sufficient to prove that the defendant spoke the words; but that more then a preponderance, that is proof inducing belief beyond a reasonable doubt is necessary to prove that the words spoken were true." The jury awarded Campbell $450 in damages. [49]
In a slander case, a defendant generally used one of two defensive strategies: either claim the defendant had not spoken the slanderous words, or prove that the words spoken were true and, therefore, not slanderous. [50] If a defendant denied saying the slanderous words, then that defendant would plead the general issue of "not guilty." If a defendant claimed that the spoken words were true, then the defendant had to assert the special plea of justification. [51] In at least thirteen slander cases, Lincoln pleaded truth as a justification to the plaintiff's charges. [52] In five cases, Lincoln pleaded that the plaintiffs Page  [End Page 10] were, in fact, hog thieves.[53] In five other cases, Lincoln offered to prove that the plaintiff had sworn falsely. [54] In two cases, Lincoln pleaded that the plaintiffs were guilty of larceny.[55] In one case, Lincoln gave notice that he would prove that the plaintiff was guilty of fornication, and in another he pleaded that the plaintiff was guilty of forgery.[56]
Justification was a risky strategy. First, the defendant had to admit speaking the words alleged by the plaintiff.[57] Second, the defendant carried a strict burden in proving that the charged words were true.[58] Third, before 1854, a jury in Illinois could be instructed that a plea of justification aggravated the original slander if the defendant failed to sustain the plea. In 1854 the Illinois Supreme Court held that the jury could consider the plea a reiteration of the slander and increase its award accordingly only when the jury believed that the defendant had pleaded justification without any expectation of proving it.[59] The jury would decide "in each particular case, whether the damages shall be increased because a justification is spread upon the record." [60]
In three of the thirteen cases that Lincoln pleaded justification, the strategy was wholly successful: he obtained "not guilty" jury verdicts.[61] The parties dismissed two other cases.[62] Lincoln's clients Page  [End Page 11] received adverse jury verdicts in the remaining eight cases that Lincoln pleaded justification, with the amounts of verdicts varying widely. In two cases, the award was substantial: $1,000 in Linder v. Fleenor and $1,012 in Richey v. Adams. [63] In both cases, however, plaintiffs agreed to remit part of the jury's verdict.[64] In three other cases that Lincoln lost, the jury awarded $250, $215, and $500. [65] In the three remaining cases, the plea of justification may have helped minimize damages. In three Shelby County cases that Lincoln pleaded justification, his clients were ordered to pay only $50, $78, and $5.[66] Lincoln had particular success pleading justification when the defendant was sued for calling the plaintiff a hog thief. In those five cases, Lincoln secured two "not guilty" verdicts and two dismissals. [67] David Adkin filed two lawsuits in Macon County, claiming that Robert Hines and Levi Meisenhelter had called him a "damned pig thief" and a "damned infamous pig thief." Lincoln represented both defendants and pleaded in both lawsuits that the plaintiff did "feloniously steal take and carry away" five pigs and five hogs. His clients "lawfully" had called the plaintiff a "hog thief." The suit against Hines was tried in June 1839, with the jury apparently agreeing with Lincoln: they found his client not guilty of slander.[68] Adkin dismissed the second lawsuit in the following term of court after agreeing to pay court costs.[69] Page  [End Page 12]
Other defenses were available. The statute of limitations for "actions on words" provided a procedural defense if the plaintiff failed to sue within one year of the alleged slander.[70] Lincoln pleaded limitations seven times but apparently was never successful in pressing that defense.[71] A defendant also could avoid liability or mitigate damages by showing that the slanderous words were spoken in "heat and passion." Malice was the "gist" of a slander case, and if the words were spoken in heat and passion, then there was no malice.[72] In at least two cases, Lincoln submitted jury instructions that said if the jury believed the words were spoken but also believed "they were spoken through mere heat of passion, they are to find for the defendant." [73] In one of those cases, Lincoln submitted an additional instruction that charged the jury that if they found that the words were spoken "so much in the heat of passion as to be free from all deliberate malice, this is to go in mitigation of damages."[74] A defendant could also avoid liability by showing that he or she merely had repeated what others had said about the plaintiff and had not been motivated by malice.[75] Lincoln pleaded that defense in Beaty v. Miller. Lincoln's answer disclaimed any intent of "affirming the truth of the supposed slanderous words" but instead claimed that since the defendant was repeating what her husband had heard from one Thomas Vandergriff, she "did speak the said words ... as lawfully she might."[76]
Community-oriented litigation involved not only protecting against slander but also ensuring that the damages awarded were fair. In addition to showing that the defendant had not spoken the slanderous words or that the words were not slanderous, a defendant's lawyer could adopt a strategy of minimizing damages. Under Illinois Page  [End Page 13] law, a defendant in a slander case could mitigate damages by "showing the general bad character of the plaintiff" and by "showing any circumstances which tend to disprove malice, but do not tend to prove the truth of the charge." [77] In a Shelby County slander lawsuit, Lincoln's client was sued for saying that the plaintiff had sworn falsely. Although the jury found for the plaintiff, the award was only $5. [78] In an 1842 Vermilion County case, Lincoln's client, who also was sued for saying the plaintiff had sworn falsely, was found guilty but was ordered to pay only $10 in damages.[79] In another false swearing case, a Woodford County jury assessed only $13 in damages against Lincoln's client.[80] In an 1850 suit in Edgar County, Lincoln represented the defendant, who had been charged with saying the plaintiff committed perjury and larceny. The jury found for the plaintiff, but awarded $60. [81] That defensive strategy was more successfully employed against Lincoln and Herndon in an 1853 Sangamon County case. Lincoln and Herndon represented the plaintiff, while Lincoln's former partner, Stephen Logan, represented the defendant. Although the jury found Logan's client guilty of slander, they awarded one cent for damages.[82] In a similar case, Lincoln represented William Hill against Shelton Whitley for slander, claiming that Whitley had said that Hill was "guilty of perjury and false swearing." Lincoln requested $2,000 in damages, but the jury awarded Hill only five cents. [83]
Even in slander cases, Lincoln valued mediation and compromise. He did not try every slander claim; he often was able to settle them. In several instances, the parties settled when the defendant agreed to a large adverse judgment, which the plaintiff then agreed to remit in part or in total. During one 1840 Livingston County lawsuit, for example, Stuart and Lincoln represented a plaintiff who sued because of an accusation of larceny. The case was settled when the defendant confessed to a $2,000 judgment and Lincoln's client agreed to remit the entire amount except court costs. [84] In an 1845 Coles County case, the defendant agreed to a $2,000 judgment and the plaintiff Page  [End Page 14]
[85]
That same year, Lincoln and Herndon represented the plaintiff in a Sangamon County slander suit. The case was settled when the parties agreed to a $500 judgment, which the plaintiff agreed to remit except for costs.
[86]
Lincoln settled an 1853 Vermilion County case by having the defendant withdraw her plea and consent to a $5,000 judgment and having the plaintiff remit all but $50.
[87]
Lincoln pursued an identical strategy when he represented Dr. Julius Lehman in an 1859 McLean County lawsuit. Lehman sued another doctor, Herman Schroeder, for slander. The case was settled when Schroeder agreed in open court to a $5,000 judgment against him and Lehman agreed to remit all but $50 and to stay execution for three months.
[88]
Henry Clay Whitney, an Urbana lawyer who was associated often with Lincoln on the circuit, recalled one slander case in which Lincoln, one of the defendant's lawyers, "made most strenuous and earnest efforts to compromise the case, which was accomplished by reason, solely, of his exertions." [89] The case arose in Kankakee County and involved a French Catholic priest named Chiniquy (from the French community of St. Anne's) and Peter Spink, a French Catholic from the nearby community of L'Erable. In a sermon, Chiniquy apparently accused Spink of perjury and refused to recant. Whitney noted that, after the suit was filed, "preparations were made for a 'fight to the finish,' by, not only the two principals, but the two respective neighborhoods, as well: for all became involved as principals or partisans." When the case was transferred to Champaign County, "The principals, their lawyers and witnesses, and an im- Page  [End Page 15] mense retinue of followers, came to Urbana. The hotels were monopolized, and a large number camped out."[90] The case was tried twice and resulted in a mistrial twice. At the next term of court, "All came to our county, camp-outfits, musicians, parrots, pet dogs and all, and the outlook was, that their scandal would have to be aired over again." Lincoln then intervened; Whitney noted that Lincoln "abhorred that class of litigation, in which [there] was no utility, and he used his utmost influence with all parties, and finally effected a compromise."[91] After convincing the parties to settle, Lincoln prepared the agreement of dismissal, which read: "This day came the parties and the defendant denies that he has ever charged, or believed the plaintiff to be guilty of Perjury; that whatever he has said from which such a charge could be inferred, he said on the information of others, protesting his own disbelief in the charge; and that he now disclaims any belief in the truth of such charge against said plaintiff." The parties agreed to divide court costs and to dismiss the case. [92]
The number of cases that Lincoln settled either before or after trial suggests that slander suits were intended more to restore or repair reputation than to collect damages. Lincoln settled at least three slander cases by having his client affirm the good reputation of the plaintiff, thus repairing the plaintiff's reputation in the community. As Lincoln later noted, "Truth is generally the best vindication against slander."[93] In an 1851 case in Tazewell County, Mary Ann Jacobus sued Milden Kitchell and Elizabeth Kitchell for slander. Jacobus claimed that Elizabeth Kitchell had said "Mary Ann Jacobus is a whore" and "Mary Ann Jacobus gets her fine clothes by whoring." Lincoln, who represented the defendants, settled the case by having his clients deny in open court that "they or either of them ever made any charge against the chastity of the plaintiff" and assert that "neither of them has ever had any knowledge, information, or reasonable belief, or any want of chastity on the part of the plaintiff." The parties then dismissed the case by consent.[94]
In another slander case, the plaintiff agreed to dismiss the lawsuit when Lincoln filed into the court record the following statement signed by his client: "In this case, the defendant states that he has never spoken the slanderous words in the declaration alleged; that Page  [End Page 16]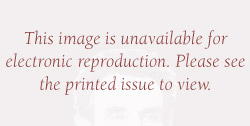 Lincoln's law office as portrayed in this 1860 Frank Leslie's Illustrated woodcut. Page  [End Page 17]
he always has believed, and still does believe the plaintiff to be an honest man; that he never has believed, and does not now believe that the plaintiff ever stole, embezzled, or in any way appropriated to his own use, any of defendant's money; and that he makes this statement to be placed upon the record as the most public and enduring vindication that he can make of the plaintiff's reputation, against such a charge."
[95]
In a third case, Lincoln wrote a proposed order in which the defendant said that he had not "at any time accused the plaintiff of false swearing and does not believe him guilty of such offence." Lincoln's client had "spoken of a certain statement" by the plaintiff "as being incorrect, but that he has not characterized said statement a falsehood, as distinguished from a mistake." Lincoln's client agreed to pay court costs, and the plaintiff agreed to dismiss the lawsuit. [96] Lincoln thus showed sensitivity to what was actually at stake in those cases; he settled each cases by repairing the damage to the injured party's reputation. [97]
Mediation probably was behind the dismissal of other cases.[98] In an 1851 case brought in Christian County, John M. Saunders and Katharine Saunders claimed that Aaron Dunham had slandered Katharine by saying she "had a Negro child," imputing that she "had Page  [End Page 18] been Guilty of fornication with a Negro man, and had borne a child—the issue of an illicit intercourse with a Negro man." Lincoln represented the defendant. The case was later dismissed by agreement of the parties, with the plaintiffs "stipulating not to sue again for same cause of action." [99] In an 1845 case, Robert G. Scott originally sued Lincoln's client John Busher in trespass on the case in Sangamon County. Busher moved for a change of venue, and the case was transferred to Menard County. Scott then added a count of slander, charging that Busher had said that he was a "thief" and a "damned bloody thief." The case later was dismissed by the parties, with each side paying a portion of court costs. [100]
When Lincoln acted as a peacemaker in slander suits, he played a role typical of Illinois lawyers. Between 1836 and 1860, at least thirty-seven slander lawsuits were filed in Sangamon County, yet only five went to a jury. [101] (Lincoln was involved in fifteen of the cases and four of the trials.)[102] Apparently, the parties settled three-fourths of the cases without a jury: twenty-six cases were either dismissed by the parties or disappeared from the court docket, while two were settled by agreed judgment. [103] Of the four remaining cases, Page  [End Page 19] the court dismissed two (for want of prosecution and for failure to post security for costs), sustained a demurrer to a declaration to another, and granted a default judgment in the fourth. [104]
In addition to settlements before trial, Lincoln was involved in at least ten cases where plaintiffs settled after the juries had returned sizable verdicts against the defendants.[105] Plaintiffs were not avoiding an inevitable (or even likely) reversal by the Illinois Supreme Court; the court rarely overturned jury verdicts on the basis of excessive damages.[106] Nonetheless, successful plaintiffs willingly remitted most or all of the jury's award, again suggesting that the purpose of slander suits was to restore or repair reputations in the community. In three cases, plaintiffs remitted all of the jury's award except for costs. [107] In an 1851 slander case in Shelby County, for example, Lincoln was able to settle the case after the jury returned a verdict against his client. Emily Fancher had sued Lincoln's client, Daniel Gollogher, for slander, claiming that Gollogher had said that Fancher had sworn falsely, had run away with a married man, and had lived in a brothel. [108] The jury agreed that Gollogher had slandered Fancher and assessed $1,000 in damages. The judgment, however, recited that Fancher "remits the whole of said damages" except costs.[109] In an 1843 Coles County case, Lincoln's client was accused of saying that the plaintiff had broken into a man's house with his penknife, plundered his neighbor's smokehouse, and stolen a banknote from Page  [End Page 20] a woman's purse while he was courting her. The jury awarded the plaintiff $2,000, but the plaintiff's attorney "came into open court" and released the whole judgment except for costs.[110]
In other cases the plaintiff remitted most of the jury's award.[111] In a Shelby County slander case Elijah Mitchell and wife Missouri Mitchell sued James Mitchell, claiming that James Mitchell had called Missouri Mitchell a "base whore" and had said "the Nances have rode her in the corner of the fence many a time." The plaintiffs sought $500 in damages. Lincoln and Anthony Thornton represented the defendant James Mitchell. Lincoln prepared the defensive pleading, which stated that his client was not only not guilty but would prove at trial that Missouri Mitchell "was guilty of fornication with said Elijah before they were married." When the case was tried in May 1852, the jury awarded $500 in damages, of which the plaintiffs remitted $400."[112]
In Linder v. Fleenor, Lincoln represented the defendant, who received an adverse judgment of $1,000. John Linder claimed that Abram Fleenor had said that he had lied before a grand jury. Lincoln in his defensive pleading claimed that Linder had lied, had committed "wilful and corrupt perjury" before the grand jury when he testified that Levi Fleenor and Emeline Fleenor had lived together without being married. The jury found for Linder, but Lincoln successfully negotiated an advantageous conclusion of the case: Linder "remitted and released ... the sum of nine hundred and fifty Dollars of said verdict." [113] Thus, Lincoln was able to mediate and settle some cases even after juries had returned verdicts in favor of plaintiffs.
In Richey v. Adams, Lincoln used the threat of an appeal to reduce an adverse jury verdict. In the 1854 De Witt County circuit court lawsuit, the plaintiff claimed that Lincoln's client had slandered him by an accusation of false swearing and perjury. The jury agreed and awarded $1,012. Lincoln then filed a motion for new trial, claiming that the jury had expressed a "despotic passion" in its verdict and that his client had not received a fair trial.[114] When the plaintiff Page  [End Page 21] remitted $500 of the judgment, the motion for new trial was over-ruled. [115]
Lincoln also negotiated a settlement after the jury's verdict in Dungey v. Spencer, an 1855 slander case in De Witt County. In that case, Lincoln represented the plaintiff William Dungey, who complained that his brother-in-law Joseph Spencer had said that he was "a negro." Spencer introduced deposition testimony that "it was the general understanding of the People that [Dungey] was mixed blooded" and "had negro blood in him."[116] The jury, however, found that Spencer had slandered Dungey and awarded $600 in damages. Lawrence Weldon, one of Spencer's attorneys, later recalled that Lincoln "had said that his client did not want to make money out of the suit, so we told Spencer the best thing he could do would be to get Dungee to remit some of the damage and be thankful." [117] Lincoln and his client agreed to "release" $400 of the verdict in exchange for the defendant releasing "all errors which may exist in the record."[118]
In many slander cases, Lincoln was able to "persuade his neighbors to compromise." In some cases he settled cases by repairing the damage to the plaintiffs' reputation in exchange for defendants' attesting to the good reputation of the plaintiff. In other cases, the defendant consented to a large judgment, which the plaintiff agreed to reduce to a much smaller sum. That maneuver also repaired the damage to reputation and settled the case. In others, the successful plaintiff agreed to remit most or all of the jury's award. Lincoln advised that "as a peacemaker the lawyer has a superior opportunity of being a good man." His slander cases show that he often took advantage of such opportunities. Page  [End Page 22]
---
From the Lincoln Legal Papers project in Springfield, Illinois, I gratefully acknowledge the assistance of Cullom Davis, senior editor; Marty Benner, assistant director; William D. Beard, assistant editor; and Dennis Suttles, research associate. I am also grateful to Thomas F. Schwartz, Illinois state historian, Illinois Historic Preservation Agency, Springfield. Robert C. Palmer and Steven Mintz of the University of Houston, Thomas D. Russell of the University of Texas School of Law, and Ken De Ville of East Carolina University School of Medicine commented on earlier drafts and offered valuable criticism.
Notes
Top of page