Thirty Two Short Films About Glenn Gould at 25

Skip other details (including permanent urls, DOI, citation information)
This work is licensed under a Creative Commons Attribution-NonCommercial-NoDerivatives 4.0 International License. Please contact mpub-help@umich.edu to use this work in a way not covered by the license. :
For more information, read Michigan Publishing's access and usage policy.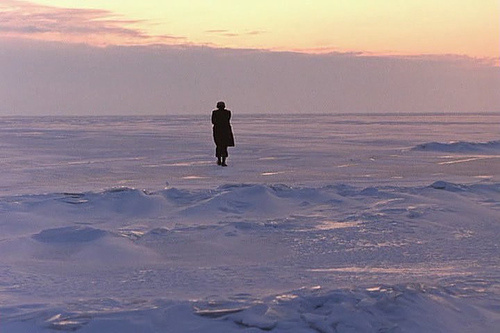 Figure 1: Glenn Gould (Colm Feore) walks toward the arctic horizon.
"I believe that the justification of art is the internal combustion it ignites in the hearts of men and not its shallow, externalized, public manifestations. The purpose of art is not the release of a momentary ejection of adrenaline but is, rather, the gradual, lifelong construction of a state of wonder and serenity." – Glenn Gould[1]
The Canadian cinema involves a rich assortment of films spanning different languages, genres, narrative preoccupations, and stylistic strategies. From the Inuktitut features of Zacharias Kunuk to the family dramas of Xavier Dolan, along with National Film Board animated shorts and graphic body horror, the national oeuvre is consistently defined by experimentation and innovation. Moreover, there is an ongoing interest in interrogating elements of personal and national identity, such as gender and masculinity in Goin' Down the Road (Donald Shebib, 1970) and issues affecting indigenous communities, as in the prolific documentaries of Alanis Obomsawin.
Twenty-five years ago, a film that encapsulates much of what makes Canadian cinema unique was released. Thirty Two Short Films About Glenn Gould (François Girard, 1993) is an ingenious deconstruction of the bio-pic, primarily through its unique approach to anthology storytelling and genre. By acknowledging the difficulties in telling someone's life story, the film illustrates aspects of Gould's personality in a celebration of his complexities, rather than a rote summary of his achievements. This unorthodox approach is superficially fascinating, but it also respects the artistic legacy of one of the greatest classical pianists in modern history.
Produced by members of Rhombus Media, a production and distribution company affiliated with York University's Film Department, the project evolved out of a personal passion for its titular subject.[2] Rhombus founders Niv Fichman and Barbara Willis Sweete, along with Larry Weinstein, combined their fascination with Gould as a person with artistic sensibilities that reflected the richness of Canadian cultural media. For example, an entire short film, officially titled "Gould Meets McLaren," sets Gould's interpretation of "Fugue No. 14" from Bach's The Well-Tempered Clavier against an abstract animated sequence reminiscent of the work of National Film Board animator Norman McLaren.
The film begins with a lengthy extreme long shot of Gould (Colm Feore) as a tiny black silhouette against the backdrop of a snowy vista, walking closer to the camera before stopping and examining the space around him. It foregrounds Gould's habits of self-isolation, but it also highlights his introspective tendencies. The film argues that the act of searching for meaning is in itself meaningful, even if Gould recalls his musical talent as a "facility with minutiae" rather than a miraculous gift. In "Forty-Five Seconds and a Chair," we are confronted more directly – and meta-theatrically – through a slow dolly into Gould's strong gaze set to the lively keys of "Invention No. 13 in A minor, BWV 784."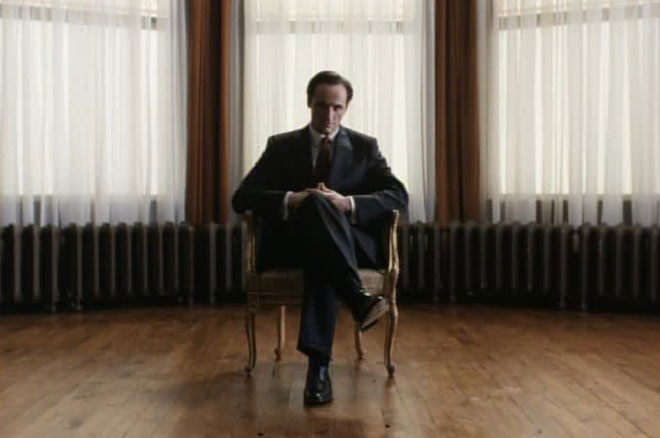 Figure 2: A solitary Gould regards the camera.
While the plot structure is avant-garde in its experimental approach to the bio-pic, it is not entirely without conventional short films dramatizing Gould's life. In "Lake Simcoe," Feore-as-Gould narrates over scenes depicting his childhood, emphasizing his early talents and simple family life with his parents (Derek Keurvost, Katya Ladan). "Truck Stop" sees Gould imagining an arrangement of ordinary sounds – mostly people talking – out of the ordinary titular location. "Hamburg" portrays his desire to share his music with a maid at his opulent hotel, as well as her positive reception.
What makes these less radical scenes so affecting, however, is their common interest in presenting Gould in isolation at times, yet in reference to human connection in others. Whether it is sharing music or imagining it by uniting a multitude of different voices, this technique highlights the minutiae of "wonder and serenity" that so affected Gould's philosophy regarding artistic inspiration.
Canadian cinema is also consistently characterized by its innovative contributions to the documentary, from Manitoban farmer James Freer's rural films in the 1890s to the Direct Cinema of Québécois filmmakers in the 1950s. Moreover, British documentarian John Grierson – a founder of the National Film Board and developer of its wartime propaganda pieces – is arguably one of the most influential figures behind Canadian film production. The NFB is still renowned for its production of shorts and features, including its award-winning animation and web-based works; the latter includes interactive documentary games, such as Fort McMoney (David Dufresne, 2013).
As a result, it is appropriate that Girard incorporates elements of the documentary in his film, especially "talking head" interviews from collaborators, family, and friends. Where Feore portrays Gould's eccentricities – such as soaking his forearms in hot water before concerts – and talents through the creative interpretation of the actor, these testimonies illuminate how the actual Gould connected with people who populated his life.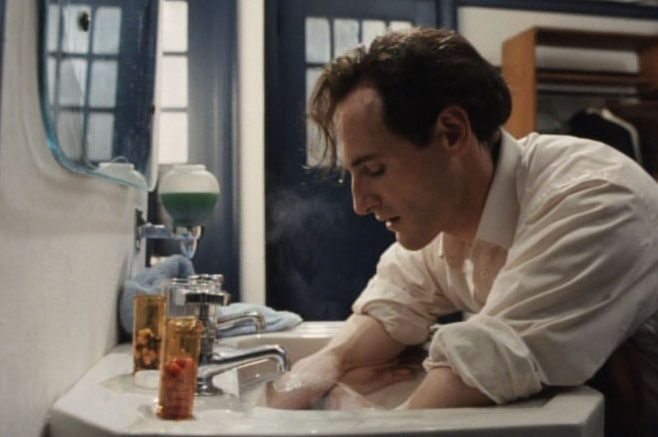 Figure 3: Gould soaks his arms before a concert.
Bruno Monsaingeon, a French musician, explains how Gould's eccentricities were often "replaced by an impression of the real man," who sought creative expression, not shock value. American violinist Yehudi Menuhin mentions the creative hierarchies of artistry, noting that Gould's life always seemed artificial to him, but also remarks on his love of nature, encouraged by "the wide expanses that Canada has to offer." In Gould's discussion with himself, a surreal interpretation of the interview, he mentions how "the most illuminating disclosures usually derive from areas only indirectly related to the interviewee's line of work." These testimonies reflect a common concern with the reality of the artist as distinct from his art.
The film closes with another extreme long shot of Gould walking away from the camera across a snowy vista, the arctic sun setting behind a grey wall of clouds. As he disappears into the distance, the narrator recounts the travels of the Voyager I and II spacecraft, headed out of our solar system, with Gould's rendition of Bach on board. Here, Girard not only pays homage to Gould's love of nature and solitary character, but he also evokes the transcendent wonder his music inspires. The film presents Canada as imagined space—expansive vista, frigid north, and sublime wilderness—whose very limit is the cosmos itself.
Identifying ourselves, along with our identification by others, are deeply personal and intricate processes. This is especially apparent in the context of Canadian cinema, given its historic involvement with the film industry south of the border, as well as its own complicated legacy. As we interrogate our national heritage in different ways, or canonize certain genres in our cinema, Thirty Two Short Films About Glenn Gould recognizes the benefits of multiple perspectives, along with the "wonder and serenity" that so transfixed Gould himself.
Author Biography
Ethan Towns holds a B.A. degree in Film Studies and English from Carleton University in Ottawa, Canada, where he is currently pursuing an M.A. degree in Film. His research interests include film history, film theory, Canadian cinema, and the horror film. His article, "Andy Muschietti's It: Coming-of-Age and Horror Cinema" appeared in the Summer 2018 issue of Film Criticism.
Notes
Etan Vlessing, "Thirty-two short films about Glenn Gould," in Playback (September 13th, 1993), http://playbackonline.ca/1993/09/13/3077-19930913/.
Top of page