"Your Treachery Has Been Discovered" [A Review of Legion, Season Two]

Skip other details (including permanent urls, DOI, citation information)
This work is licensed under a Creative Commons Attribution-NonCommercial-NoDerivatives 3.0 License. Please contact mpub-help@umich.edu to use this work in a way not covered by the license. :
For more information, read Michigan Publishing's access and usage policy.
Season two of Legion (FX, 2018) revels in stylistic and narrative flourishes that discredit definitive meanings. The season covers the race between Farouk (Navid Negahban) and those at District 3 to find The Shadow King's body. Showrunner Noah Hawley's team represents the most dramatic contests between the season's two superpowers, David (Dan Stevens) and Farouk, through dance sequences (episode 2.1, Chapter 9, 3 April 2018), and animated action (episode 2.10, Chapter 18, 5 June 2018). The creators insist on the unstable nature of things like perception and narration by creating episodes that reveal their arbitrary choices. For instance, episode 2.12 (Chapter 12, 24 April 2018), follows David as he repeatedly watches Syd's (Rachel Keller) life-story to find a mutually agreeable meaning. The characters succeed, but not before Hawley reveals that any choice will be one out of many. Hawley performs a similar trick in episode 2.6 (Chapter 14, 8 May 2018), when he cycles through a variety of "Davids" who co-exist before finally settling into the storyline his audience is accustomed to watching.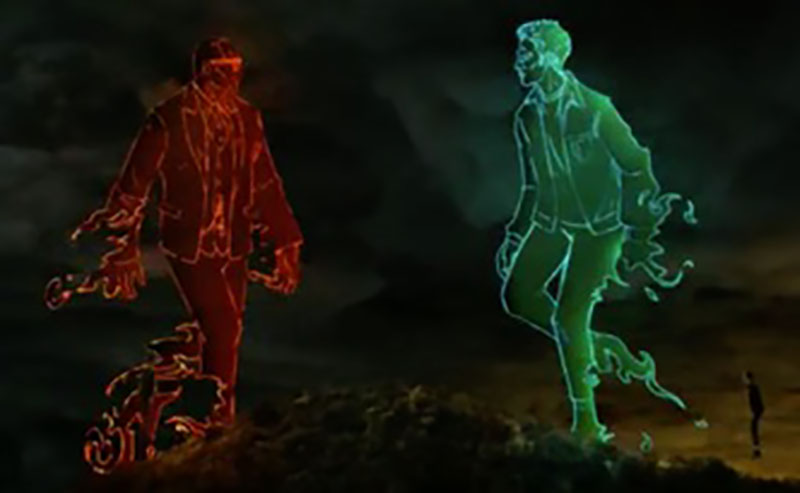 Figure 1: David (Dan Stevens) and Farouk (Navid Negahban) prepare to battle to the death in Chapter 19 of Noah Hawley's Legion (2018).
It feels strange to read amidst these flourishes how definitively Hawley talks to interviewers about the meaning of his story. Hawley's explanation for why Farouk sits at the table with those at Division 3 at the end of the season is one example: "I am playing around with this idea that [might makes right], that in real life you can fight your enemies but ultimately you have to make peace with them."[1] In another interview, Hawley confesses a desire to have audiences realize by the end of the season that "Syd may be the actual protagonist."[2] The season leave space for these interpretations, but it also invites others. The arrangement of episodes may even favor another understanding entirely.
The last four episodes of the season suggest that Syd is less a hero than a pawn for Farouk. Hawley has Farouk visit Syd in the future in episode 2.7 (Chapter 15, 15 May 2018), to learn why Syd wants David to help Farouk find his body. The big reveal in the scene is that David destroys the world in Syd's timeline from the future. The scene is not clear about who reveals this information. Farouk talks far more than Syd. He announces that David becomes the villain and that he becomes the hero. One could consider the reveal Farouk delivers to be as much his planting an idea as discerning one. Understood in this way, Farouk would be giving Syd a future rather than learning anything from her.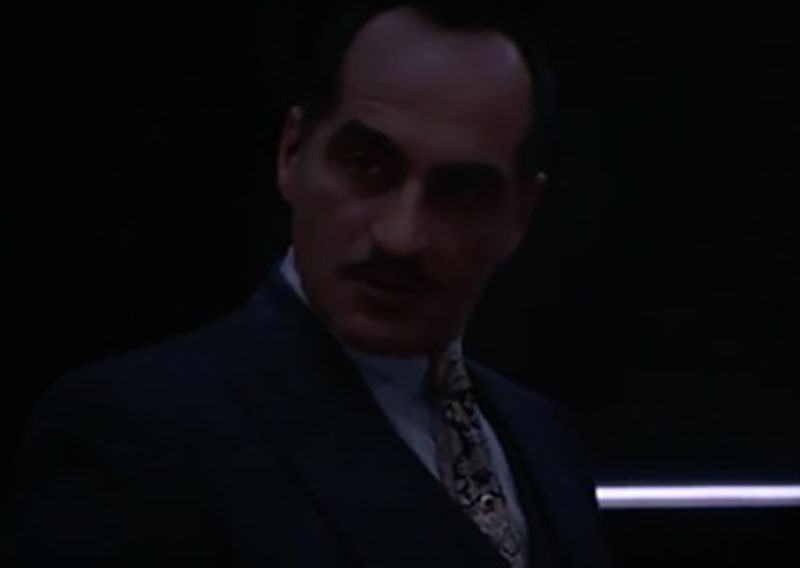 Figure 2: Farouk (Navid Negahban) questions Future-Syd (Rachel Keller) on Chapter 15 of Noah Hawley's Legion (2018).
Hawley's script devotes considerable space to showing Farouk take possession of characters, which would justify the above interpretation. As the season progresses, it becomes more evident that Oliver (Jemaine Clement) only exists as a projection for Farouk to use against those who would trust Oliver. Farouk makes use of Oliver to take possession of Melanie (Jean Smart). By the end of episode 2.8 (Chapter 16, 22 May 2018), Melanie is, as Oliver says, merely an extension of Farouk. The episode ends with Oliver announcing, "It's done. She's ours. Mine. Ours." Episode 2.9 (Chapter 17, 29 May 2018), repeats this same scene with one difference; rather than say the full series of pronouns, Oliver simply says, "It's done. She's ours." The reduction of pronouns signals the folding of Oliver and Melanie into Farouk, and anticipates a less heroic understanding of Syd at the end of the season.
Farouk's use of Melanie clarifies the penultimate episode of the season (Chapter 18, 5 June 2018), to complete his work on Syd's perception of David. Farouk appears to Syd as Melanie, the show's matriarch, a character of special significance for Syd. Jean Smart plays the part of Farouk, talking with Syd about the dangers of men, and especially David. In the guise of Melanie, Farouk redresses Syd and David's relationship in the hope that he can reveal David's "true face." Syd initially rebuffs "Melanie's" words, insisting that she cannot know the future since "the future's not written." Eventually, though, Farouk's trick works. Syd declares, "I have to stop him." Farouk may not possess Syd's body, but he does possess her mind before the scene ends.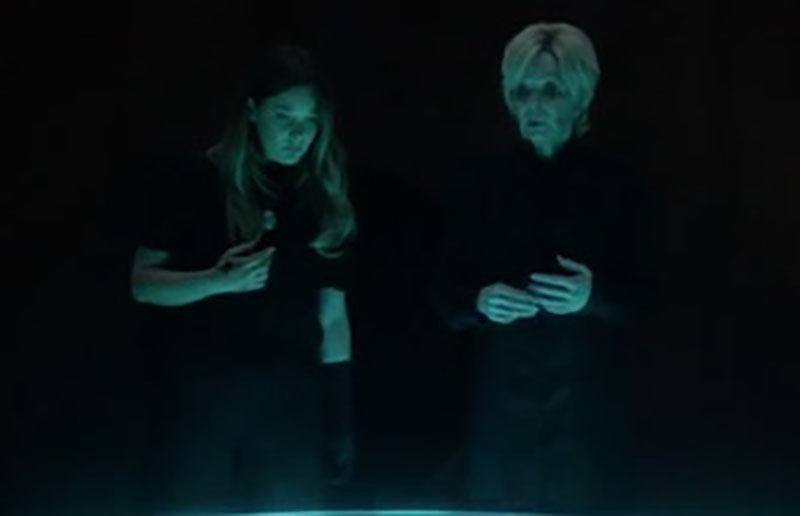 Figure 3: Syd (Rachel Keller) listens as Melanie (Jean Smart) attempts to show her protégé her boyfriend David's (Dan Stevens) "true face" in Chapter 18 of Noah Hawley's Legion (2018).
Under the spell of Farouk, Syd confronts David in the final episode, Chapter 19 (12 June 2018). She interrupts David's beating of Farouk to tell David, "you're the problem, not the solution [...] you're not the hero." Hawley's plot provides audiences with a reason to question the veracity of Syd's judgment against David. In addition to the fact that Hawley clearly reveals that Syd has been tricked by Farouk, the writer also inserts the narrator's (Jon Hamm) familiar lesson on delusions: "a delusion starts like any other idea, as an egg. Identical on the outside [...] from the shell you would never know anything was wrong." Those who follow Hawley's criterial pre-focusing, though, are sure to see that something is wrong: Syd is being deluded. Nothing she says from this moment forward can be trusted.
And, yet, Hawley ignores his own text to legitimize a line of interpretation that text would seem to resist. In other words, the author acknowledges an intent that the text may fail to realize. The resulting conflict between the living author and the author implied in the text exposes a contest between artists and the artistry routinely tolerated in today's marketplace of moving images. Media outlets look to hold audiences for as long as they can. They create space for artists to shape their texts even after the production has stopped. In most cases, one might expect the text and the artist to convey the same intent. This is nearly impossible in a show like Legion where the plot refuses definitive answers. All Hawley can do when engaging the publicity machine of the media is risk committing treachery against a text that demands multiple interpretations.
Author Biography
Allen H. Redmon is Professor of English and Film Studies at Texas A&M University Central Texas. He is author of Constructing the Coens: from Blood Simple to Inside Llewyn Davis (Rowman & Littlefield, 2015) and co-editor of Clint Eastwood's Cinema of Trauma: Essays on PTSD in the Director's Films (McFarland, 2017).
Romano, Nick, "Legion finale: Showrunner Noah Hawley on the Show's Surprise New Villain," Entertainment Weekly.com, 12 June 2018
Top of page