Café Shapiro has moved! Find us on on Fulcrum here.
Café Shapiro is an annual event where University of Michigan undergraduate student writers, nominated by their instructors to participate, read from their creative works.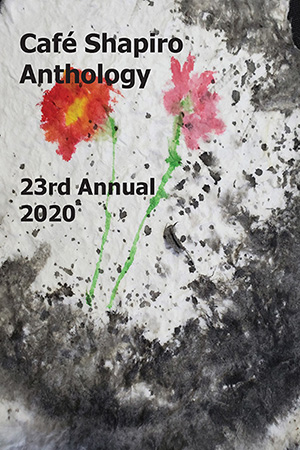 Featuring work from Maggie Agne, Mahmuda Ahmed, Hussein Alkadhim, Anna Barr, Kristen Bolster, Sebastien Butler, Panayiotis Cardasis, Vivian Chiao, Heather Colley, Sierra Daniels, Kelsi Davis, Tyler Dittenbir, Ceren Ege, Olivia Evans, Emilia Ferrante, Maria Ghalmi, Matt Harmon, Phelan Johnson, Eileen Kelly, Franklin Lassen, Delaney Leach, Deidre Lee, LeeAnn Mantta, Nina Molina, Abigail Nutter, Madalyn Osbourne, Chelsea Padilla, Alex Pan, Theresa Pham, Emily Pinkerton, Sam Pinkus, Holly Price, Sanjana Ramesh, Jacob Repucci, Holly Smith, Kristy Srodawa, Kathryn Sullivan, Nicole Tooley, Ryley Verde, Suhana Virdee, Andrew Warrick, Kitty Wilcox, Maria Williams, Dominique Witten, Adrian Wong, Erika Woo, and Hayley Yu.
Top of page