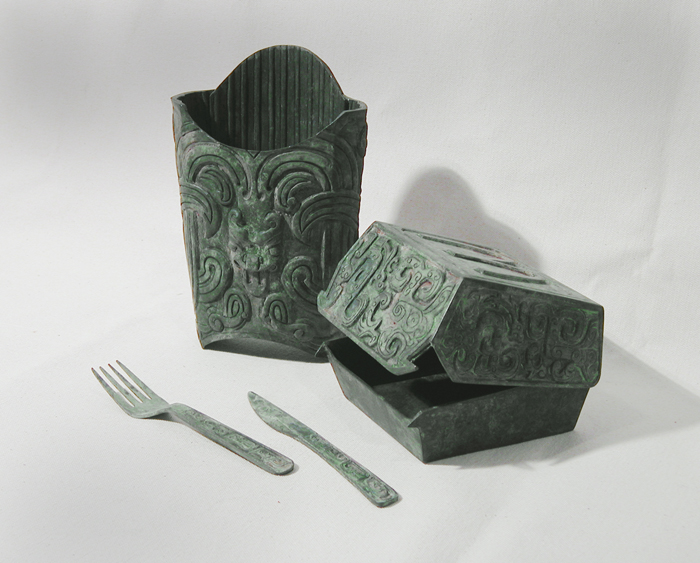 "Much of my work is rooted in research. I cull and re-examine narratives from the rubble of history to forge connections with contemporary life."
—Shahzia Sikander
The articles within this volume highlight diachronous dialogues between artists and artwork created generations earlier. This layered, multivalent practice of invocations and quotations continues in works by contemporary artists like Shahzia Sikander, Tai Xiangzhou, and Zhang Hongtu. These artists are not attempting to place themselves within a teleological progression, or to suggest direct relationships between themselves and historic traditions. Rather, the past provides them with a repertoire of forms, techniques, themes, and ideas for expressing present issues. Their art encourages us to deal with uncomfortable stereotypes as well as reified perceptions of cultures and previous eras. It serves as a mirror of today's world, clothed in the garb of the past.
The following transcripts of interviews with Sikander, Tai, and Zhang investigate their methodologies and the art-historical references found in their work. In dialogue with professors Christiane Gruber and Martin Powers, these artists and art historians together explore the profound results of these allegorical exchanges between current and past masters.
---
Image credit: Zhang Hongtu, Mai Dang Lao (McDonald's), 2002. Cast bronze, actual size of paperboard McDonald's containers. Collection of the artist
Ars Orientalis Volume 49
Permalink: http://dx.doi.org/10.3998/ars.13441566.0049.007
Permissions: Copyright to the content of the articles published in the Ars Orientalis remains with the journal. Copyright to the images in the articles published in Ars Orientalis remains with the image rights owners. This article may be copied for use by nonprofit educational institutions, and individual scholars and educators, for scholarly or instructional purposes only, provided that (1) copies are distributed at or below cost, (2) the author, the publisher, and the Journal are identified on the copy, and (3) proper notice of the copyright appears on each copy. For other uses, content permission must be obtained from Ars Orientalis and image permission must be obtained from the rights owners.
For more information, read Michigan Publishing's access and usage policy.
Top of page