Arkivoc is an academic journal dedicated to the publication of sound, peer-reviewed, scientific information completely free of charge to both authors and readers. This website is a digital archive of Arkivoc issues from Vol. 2000 to Vol. 2017. More recent issues are available at http://www.arkat-usa.org/. More...
Scientific Editors
Raul Alvarez-Idaboy (Univ. Nacional Autonoma de Mexico)
Mikael Begtrup (University of Copenhagen)
Girolamo Cirrincione (Universita degli Studi di Palermo, Italy)
Martin A. Iglesias-Arteaga (Univ. Nacional Autonoma de Mexico)
Hiriyakkanavar Ila (Indian Institute of Technology, Kanpur)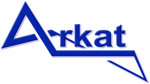 Published by ARKAT USA, Inc. in partnership with the University of Florida, King Abdulaziz University, and Michigan Publishing.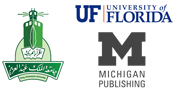 Recently Published
Top of page