Latest Issue Online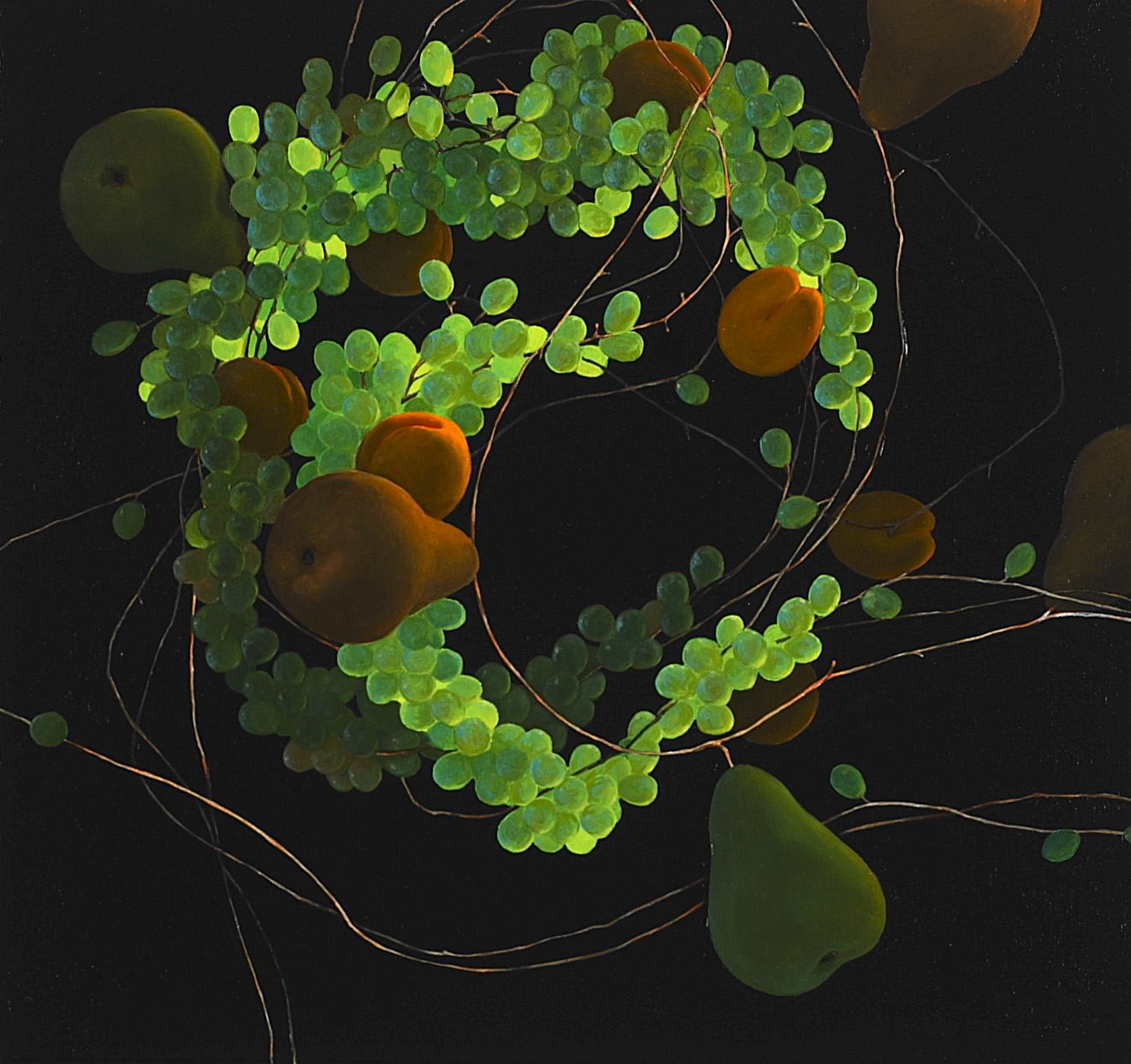 Still Life with Pear, Apricot, and Grape II by Mia Brownell, Complexities of the Garden Series. Private Collection, Riverdale, NY (2005). www.miabrownell.com
Contemporary Aesthetics (CA) is an international, interdisciplinary, peer- and blind-reviewed online journal of contemporary theory, research, and application in aesthetics.
This open-access journal is published on a rolling basis, and new content is freely available on the web at http://www.contempaesthetics.org. The publication is annually archived by Michigan Publishing, University of Michigan Library at this site, where it is fully searchable and can be browsed by title, author, and volume.
According to the editors of CA, in recent years aesthetics has grown into a rich and varied discipline. Its scope has widened to embrace ethical, social, religious, environmental, and cultural concerns. As international communication increases through more frequent congresses and electronic communication, varied traditions have joined with its historically interdisciplinary character, making aesthetics a focal center of diverse and multiple interests. These need a forum that is universal and inclusive, easy to access, and unhampered by financial, political, and institutional barriers. An online publication offers an ideal opportunity for advancing these purposes and Contemporary Aesthetics hopes to provide that forum.
For more about Contemporary Aesthetics, please visit the primary website for the journal at http://www.contempaesthetics.org/.
Top of page